myVIVA users' most popular saved
Hola! I'm Juanma. See the properties for sale on the Costa del Sol that are currently creating the most interest among our myVIVA users. Shown in real time, and in order of popularity, by checking out this image gallery, you'll always know which properties are our myVIVA users' most saved favourites... so you can save them too!
Say hello to Juanma Huertas, IT & Operations Director juanma@yourviva.com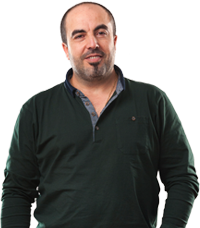 Other galleries:
Display options:
Imagine receiving a weekly selection of only the best buy properties.. direct to your inbox!
Receive the very latest listings and reduced properties before anyone else.