Spanish bank repossessions
What's all this talk about bank repossessions? What's changed recently to make bank repossessions more interesting to buyers? How can I find a bargain bank repossession?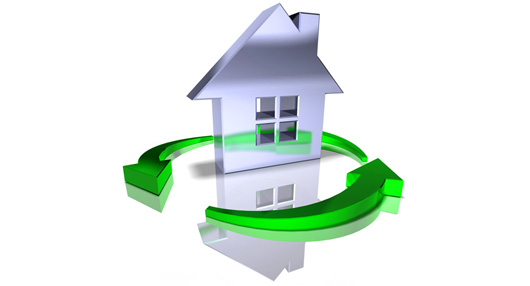 See VIVA's best-buy selection of Costa del Sol bank repossession properties
Over the last few years, with the huge changes we have seen in the economic climate across Europe, many things have had to change and fast. One of the most interesting areas where we have seen a huge turnaround is that of Bank Repossessions, not only in their perception to buyers but also in how the banks in Spain are dealing with them.
"Several of the leading banks in Spain have now approached VIVA to offer the best of their repossession property exclusively through us"
Previously, most bank repossessions never got anywhere near the public domain with the real bargains being sold to bank contacts or employees, and the not-so-desirable properties not going anywhere. Banks preferred to keep a property on their books if they felt the price it would sell at wouldn't be sufficient to cover the original loan plus costs, and thereby built up a collection of assets with the intention of selling them off later at a price to cover any loss.
Nowadays, the banks are starting to get their own houses in order and have realised that there is a growing market of buyers out there who are interested in these great bargains. They are looking for ways to market these opportunities to the general public and are able to do so with low starting prices and great finance packages. However, they lack the expertise and knowledge to be able to provide clients with the level of service and assistance they need – something that a tried and tested, long running estate agent like VIVA does have the experience to do!
Bank Repossession property now available through VIVA
Several of the leading banks in Spain have approached VIVA to offer the best of their repossession property exclusively through us – and we're not talking unwanted properties on unfinished or "ghost" developments, but great value, highly desirable properties on consolidated urbanisations with fully functioning communities of owners. We can help you through all the ins and outs of buying a bank repossessed property as it is quite a different process to a standard property purchase, and will work with you to make sure it is exactly the right property for you – as we do with all our buyers.
These repossession opportunities are available in all areas of the Costa del Sol and at all price levels, starting from just €100,000 and with finance of 80-90%, and in some cases even 100% available.
How can you take advantage of the amazing bank repossession opportunities out there? Simple, just talk to us. Our range of bank repossession property covers all areas and all budgets, so search in your area to discover what's out there or ask us to search for you – you choose.
If you would like to know more or hear from us further
please email us at info@yourviva.com
See VIVA's best-buy selection of Costa del Sol bank repossession properties
Buying main page
More from Buying