Transport & Travel - Rail travel in Spain
Hop on the high speed AVE train from Málaga and you'll be in Madrid in just two and a half hours - the Spanish railway system offers a great relaxing way to travel throughout Spain.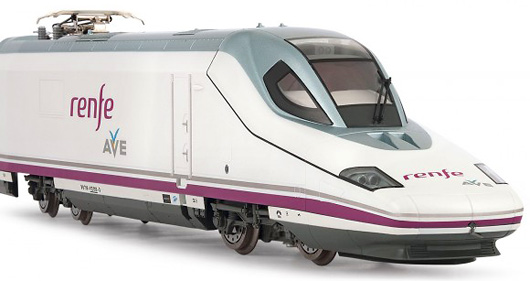 The rail network of the Costa del Sol is sparse to say the least. The AVE High Speed network is fantastic, but it only swerves briefly into the region on its merry way from the north across to Seville. Still, that means you can get from Málaga to Madrid in a mere two and a half hours, which is quite an achievement. Seriously, dig out a map of Spain and look at just how vast the country is. To be able to travel in the utmost air-conditioned luxury makes the journey all the more beguiling.
The Spanish government's ambitious plans to make Madrid less than four hours by train from all mainland provincial capitals appears to be perfectly feasible at speeds of 300km per hour. However, financial uncertainty during the economic crisis brought a halt to the proposed extension of the Málaga suburban train line from Málaga airport to Marbella via Fuengirola. But once completed, it will prove a fantastic boon for the Costa del Sol's connectivity.
So, if you move to southern Spain, it is currently extremely unlikely that you will be using the train on a daily basis. If you are looking to buy a holiday home in Spain, there's even less likelihood that you will be calling in at a Spanish railway station. However, for swift overland travel to various other Spanish cities (an undertaking that comes highly recommended), the train is king, with the train station at Terminal 3 of Málaga airport the perfect excuse to hop on and explore the fantastic city of Málaga.


RENFE your money
The local train network is operated by RENFE, and includes local commuter trains between Málaga and various towns in the province (called Cercania); intercity trains (Regional) and long-distance express trains, which include those from the AVE network (called Largo recorrido).
Transport and Travel main page
More from Transport and Travel