R3116614
Apartment for sale in Alhaurín el Grande
Built

105 m2

Beds

3

Baths

2

Terrace

9m²
Amazing Panoramic Views

This elevated apartment has the most fantastic mountain views, you can imagine yourself enjoying the stunning sunsets on an evening.

This apartment is very luxurious in terms of space and build quality. Entering into the hallway you are immediately wowed by the light flooding in from the large patio windows. To the right is the large fully fitted kitchen that has access to the utility room and the dining area.

All three bedrooms are double bedrooms and feel very spacious, the Master Bedroom has direct access to the balcony. There is also a shower room and a family bathroom.

With underground private car parking and a storage room as an added benefit. Access to the apartment is via a staircase.

ALHAURÍN EL GRANDE
Alhaurín el Grande is one of the biggest and most vibrant towns in the area, with a privileged location on the skirts of the mountain 'Sierra de Mijas', overlooking the Guadalhorce valley. The village is close to the city of Málaga and just a short drive from the coastal areas of La Cala de Mijas and Fuengirola.

The Arabs named it 'Jardín de Alá', translated as 'Ala's Garden'. Later, the Catholic Kings added 'El Grande' (the big one) to distinguish it from its sister town Alhaurín de la Torre. Currently its economy is focused on trade and agriculture, which was the main economic engine of the region 1000 years ago when oil, wheat and figs were already produced and delivered to Málaga city and port. Its inhabitants are known as alhaurinos but there is also a large presence of foreigners settled in the town.

Besides the historic buildings, fincas and townhouses, there are also many modern apartments and a large golf complex located in Alahurín el Grande. There is a big variety of restaurants, bars and shops were locals mix with other nationalities. The main plaza is always busy and vibrant. Besides that, it offers a superb view of the valley. The village offers the best of both worlds: coast and inland!

The village of Alhaurín el Grande is located just 25 minutes (22 km.) from the city of Málaga and the airport. The beaches of the Costa del Sol (Fuengirola/Mijas) are only a 15 minute (18 km.) drive away.
Read more
Read less
Built

105 m2

Bedrooms

3

Bathrooms

2

Terrace

9m²

Greig Hayes
Client Services Director
Area Info: Alhaurín el Grande
El Dorado Personified
Forming an imposing natural fortress, the traditional town of Alhaurín el Grande is steeped in history, soaked in classical Andalucian architecture and atmosphere throughout, and highlighted by stunning views across the Costa del Sol's undulating hinterland.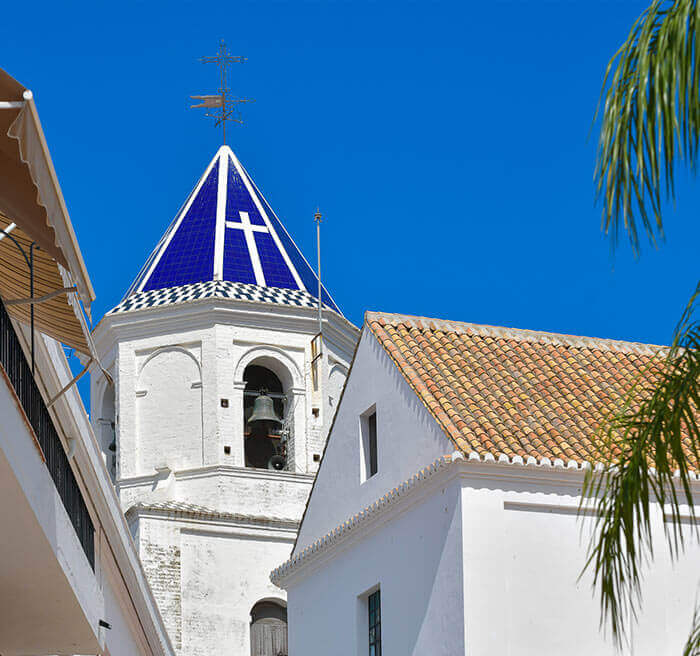 It also has a large expat population. With its easy access to Málaga Airport, Alhaurín El Grande's property market has been popular with British, Irish and other northern European buyers for decades. An inland town at the forefront of the expat love affair with moving to southern Spain, Alhaurín is – in many ways - the epitome of the "El Dorado" village.
The attractive new-build villas, townhouses and apartments blend in perfectly with the incumbent surroundings, enhancing the town's aura, while the expat population has created a thriving community that has buoyed Alhaurín's economy. From holiday and residential homes to friendly expat bars and sports clubs, Alhaurín loves its inherited inhabitants, and they love Alhaurín back.
Fertile Backdrop
The town's dramatic setting is at the heart of the fertile Guadalhorce Valley landscape: lush green hills giving way to bare rock faces to create a magical backdrop. Snugly wedged into the hillside, Alhaurín has a rich history that goes back to Roman times and was shaped massively by Moorish occupation in the seventh century. Remnants of Roman columns and Arabic arches sit alongside classically Andalucian architecture.
In town, Los Candiles and El Postillón plazas feature pretty fountains and are resplendent with charming cafés; the municipal sports hall has an open-air swimming pool and multi-use sports pitches; and the Iglesia de Nuestra Sra. de la Encarnación (church), Molino de los Corchos (cork mill) and Colmenero de Pan (bread museum) are just three of the hugely popular tourist attractions.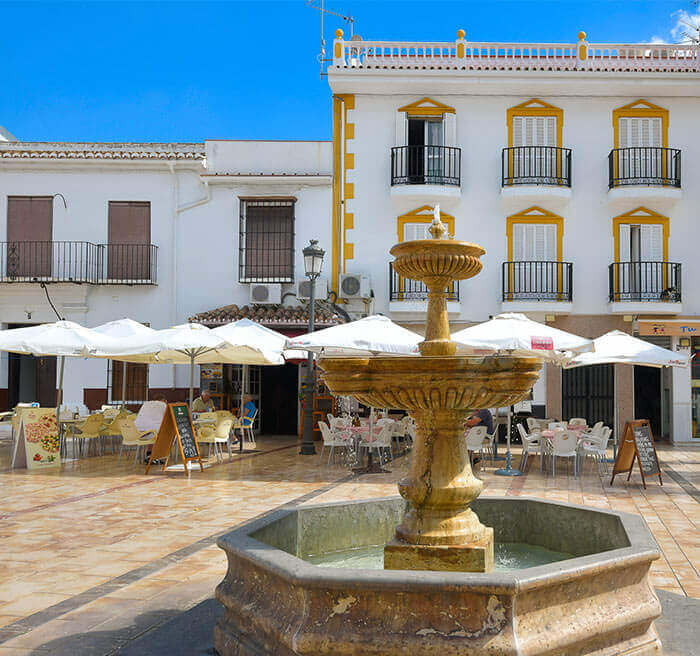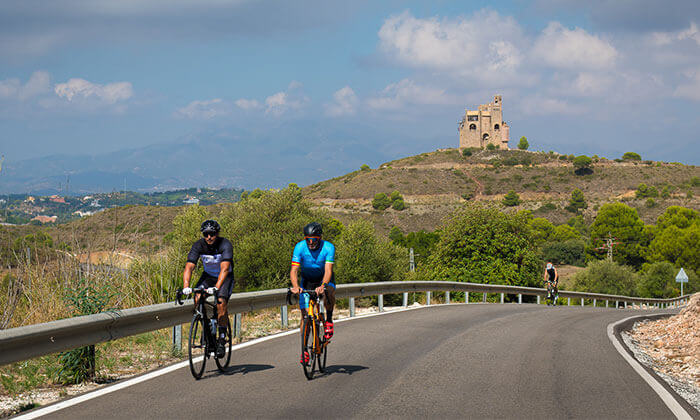 Beyond the confines of the market town, much of Alhaurín's charm lies in its rural surroundings, where numerous hiking trails take you through stunning olive and citrus groves, challenging scrubland and fragrant pine forests. Whether by foot, cycle or horseback, the leafy countryside of Alhaurín el Grande is there to be explored.
Golfers, meanwhile, can enjoy the pleasures of playing at Lauro and Alhaurín golf clubs, or head down to the coast, through Churriana, to one of Spain's oldest courses, the Parador de Málaga.
Cool Festivities
Spaniards famously know how to party, and Alhaurín's residents most certainly live up to that reputation. Impromptu street festivals, shows and gatherings are commonplace, and the town offers a surprisingly large number of cool late-night bars and clubs.
The streets reverberate at night to the sounds of clinking glasses, rapid chatter and scraping cutlery: simply cherry-pick the restaurant that appeals to you and await the amicable service and – invariably – wonderful cuisine.