R2676086
Townhouse for sale in Guaro
Built

170 m2

Beds

5

Baths

2

Terrace

24m²

Plot

153 m2
Townhouse with stunning views in Guaro.

This bright townhouse is located on the top row of the village and therefore boasts stunning country views.

The property consists of three floors. On the ground floor there is a living room, kitchen and patio.
From the patio there is a bathroom and bedroom.

There are further three bedrooms and a bathroom on the second floor. One of the bedrooms has a private terrace.

On the third floor there is a large terrace boasting stunning views of the countryside and town.
Read more
Read less
Built

170 m2

Bedrooms

5

Bathrooms

2

Terrace

24m²

Plot

153 m2

Helena Monks
Customer Services
Mediaeval Roots
As the self-styled "Almond Paradise", Guaro leaves little doubt about what it sees as its main asset. Located deep within Guadalhorce Valley, the municipality is covered in almond plantations (plus olive groves) that not only provide the locals with their main source of collective income but also give the village a modern sense of identity to appeal to tourists who are spoilt for choice when it comes to choosing a "typical Andalucian pueblo" to visit.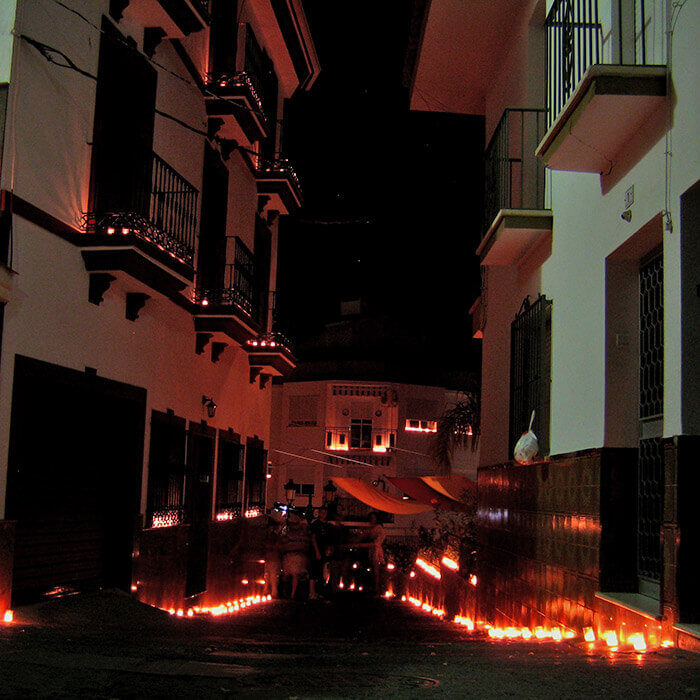 Then there is the Festival de la Luna Mora (Moorish Moon). Held in September, the event commemorates the village's mediaeval history, Andalus culture, and Christian, Moorish and Sephardic religious roots. With 25,000 candles spectacularly illuminating the town, visitors are treated to pastries, green tea, centuries-old music and a bazaar in the main square selling artisanal products.
At other times of the year, tourists can mingle with the town's 2,000 residents and check out such intriguing sites of historical interest as the 16th century Saint Michael parish church; while beyond the village are several excellent hiking trails. If you have the time, a drive into the mountains takes you deep into semi-wilderness territory – ideal for those wanting to truly get away from it all.
Apart from festival week, not much happens in Guaro in the evenings, apart from the customarily pleasant village staples of inexpensive wining and dining, convivial local company and listening to the soothing soundtrack of distance wildlife in the surrounding valleys.