Spain's property market in 2016
An overview of the average vendor's concerns and queries
about selling their Costa del Sol property today
PRESENTED BY THE VIVA TEAM
"You want to sell your property, and you've come to the right place. But first, you probably want to know more about the current state of the market, which, you will have no doubt heard, has been struggling for years. We could try to persuade you otherwise, or simply tell it like it is..."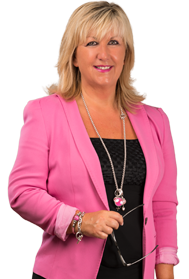 Martina Heynemann - VIVA Managing Partner
Prices on the Costa del Sol have fallen by around
50% since their 2006 peak
If we face facts, there has probably never been a worse time to sell. If you are interested in finding out why this is, we will tell you why further down the page.
But first and foremost, it is an undeniable fact that prices on the Costa del Sol have fallen - pretty much across the board - by approximately 50 per cent since their peak values of 2006.
There's the bad news. The good news though is that tomorrow is looking brighter than yesterday - and that is the first time in seven years that we have been able to say that with confidence.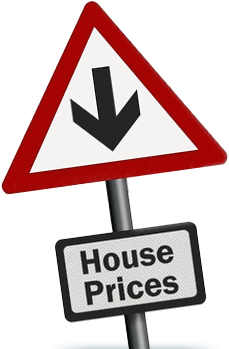 Because that magic word 'confidence' has
returned to the Costa del Sol
What do you, a private vendor considering the sale of your home on the Costa del Sol, need to know about the state of the market? What advice do you need? How can we best advise you? Call us old-fashioned, but we think you need to hear the truth.
It's a hard truth. The reality is that seven years of falling prices have not delivered any kind of traditional 'bounce' into a buyers' market. No matter how low a property has been priced, buyers have been hard to find, and actual sales even harder.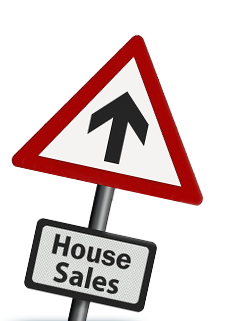 Call us old-fashioned but we think you need to hear the truth
After the perceived peak of 2006, the market slowly, then sharply, tumbled. The nadir for VIVA was 2009, with the fewest property sales on our books ever recorded. But since that low-point we have experienced four consecutive years of increased sales. Confidence has returned to the market, as have the buyers.
When the glass was half empty and many agents jumped ship, VIVA drew on its many years of experience and expertise and said "You know what? To us, that glass looks half full..."
We are at the forefront of what is happening in our market, against what has often felt were insurmountable odds. There has never been a day - not a single day - when we haven't been able to deliver potential buyers to our vendors for property viewings and bring about a sale as a result.
This isn't about us of course, it's about you. But we hope it fills you with confidence to hear that we've traversed the stormy seas of the market and come out the other side better for the experience.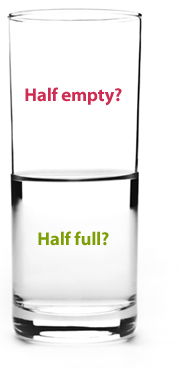 The troubles of yesterday are history
To understand how we got here today, it pays to revisit the journey that the property market on the Costa del Sol has been through over the past decade or so.
From 1998-2005 there was an incredible property boom, the likes of which had never been seen before. From Spain to the UK and USA, prices were quadrupling in a stunningly short period of time.
Seven years of dizzying activity was followed (for Spain especially) by a 'perfect storm' of conditions that were - unbeknownst to anybody at the time - storing up a rushing tide of disastrous consequences.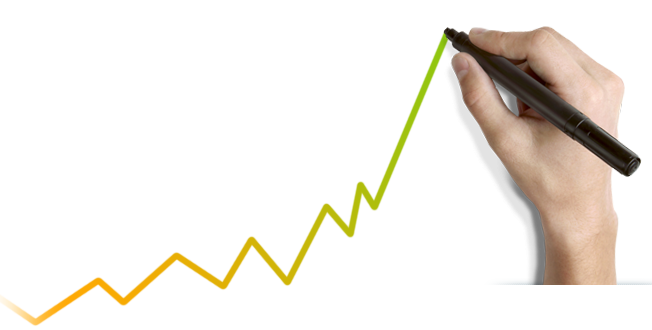 The cataclysmic credit crisis wrought utter financial devastation
Prices hitting unprecedented highs were compounded by excited buyer interest spreading to so-called 'emerging' markets like Bulgaria, Egypt, Brazil and Morocco with their alluring yet ultimately false promise of incredibly low prices and impressive investment returns. They even marketed themselves as alternative 'Costa del Sol' destinations.
As buying interest peaked, realisation dawned that a now unstoppable frenzy of construction was creating an unsustainable oversupply of homes that would swamp certain areas of the market. In places like the Costa Blanca, construction was of such substandard quality that it created a tsunami of crumbling investor confidence, to the detriment of us all.
This period was accompanied by financial Armageddon bringing falling stock markets, bankruptcy petitions, rising unemployment, higher costs for tourists, falling exchange rates and half a dozen other negative impacts that, whilst all traumatic in their own way at the time, still looked survivable in the normal terms of a post-boom recovery.
Then it hit. The cataclysmic credit crisis - 'Le Crunch' 2008 - wrought utter financial devastation. We are only now picking ourselves up and dusting ourselves off. Some are still lying prone in the mud. In fact, an official for the Bank of England was quoted at a recent European Economic Forum as saying that the aftershocks of the global credit crisis were as damaging as us all having endured a World War. Which pretty much says it all.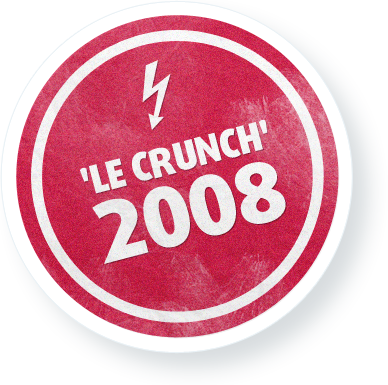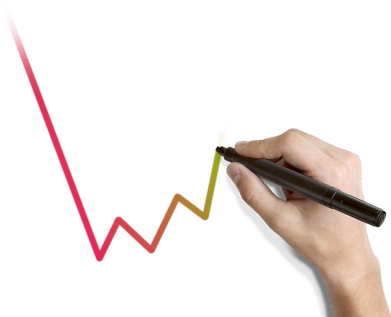 Today looks good... tomorrow looks even better
An evident correction in the market was needed. The resultant turmoil had to be lived through, and as with previous downturns, it was anticipated that within a year or two all would gradually return to a normal status quo.
But the lag has been longer than anybody anticipated. Analysed now - dispassionately, objectively - the stagnation has been good for the market. Prices have fallen to levels that people can afford. The market is no longer inflated or resting precariously upon foundations of shaky credit. It reflects reality, and is augmented by that ever-present boon that attracted you to Spain in the first place - the enduring promise of a dream life in the sun.
Common opinion is to state that the apex of Spain's property boom was 2006. It wasn't. That may well have been the year in which tens of thousands of new builds were officially completed and registered, but the peak of deposits to buy was in the pre-construction phase in 2004.
We are now nine years past that peak. We are in the fifth year of post-worldwide economic collapse. We have had to adjust to a new reality, to forget about what the market once was, to live with plunging property prices. As have you. As the world has shifted on its economic axis, we have all shifted uncomfortably in our seats. Only now have we located the groove once again.
Because tomorrow looks exciting. Buyer numbers are increasing day by day. Prices have hit the bottom. There are more people buying property on the Costa del Sol today than at any time since the autumn of 2008... which was around about the same time the banking world was brought to its sharp-suited knees. These are all facts. Our property sales team advises us that their buyers are primarily interested in the price they pay, the perfect location and a property that works for them today and in the future. They know what they want and they know what they are prepared to pay.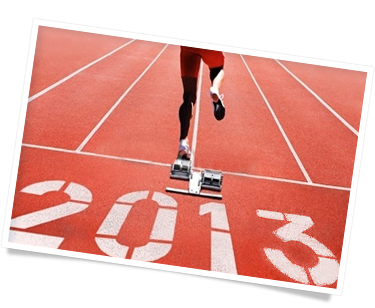 With over
13,500 properties sold to date

, VIVA Vendor Services offers a truly outstanding service. Understand all your selling options
It's a buyers' market - so what does that mean for you?
We are in a buyers' market. You're a vendor. But read on, all is not lost. A smart vendor is a realistic vendor. A vendor who knows that they have to look carefully at what they need to deliver in order to meet a buyer's expectations.
That glass is half full for all parties, and here's why. If you can strike a balance with what your property will sell for today with what the actual return or release from its cost burden will do for you tomorrow, then it becomes a far more proactive decision. You can sell and move on, happily.
We talk at length with our vendors about pricing, competition, promotion and all manner of issues relating to how to sell your property. You can find loads of advice on our website.
Our job is to sell your home. It is what we do. We have proven that even in the worst of times there is always a market. It is why we are still here, using our expertise to sell your property.We believe we do it better than anybody else, and we have the stats and experience to complement our confidence.

How we handle your listing. Our
best advice on pricing

and setting your market position requires a truly tailor-made service Coming soon
The final thing you need to know about selling your property right now
Search any number of real estate websites based on the Costa del Sol and you will see many thousands of properties available for sale. Worrying signs, right? It's a saturated, traffic-jam of a market.
It's not really. All is not what it seems. What looks like oversupply is actually a cluttering of dormant listings, outmoded pricing and outdated photos. There are very few newly-listed properties on the market.
As with the reservoir of pent-up demand that has now been released, there is now a reservoir of old listings that were periodically placed online over the past four or five years, more in hope than expectation.
So your property - fairly priced, lovingly presented with fresh photos, and proactively marketed by VIVA using all the latest techniques - will stand out from the crowd. We estimate that as many as 90 per cent of today's listed properties will have been there for at least a year or longer. In some cases, much longer. If you want to sell your property as soon as possible, you don't want it to become just another instruction. With VIVA, your property becomes a HOT listing, immediately.
New listings - priced well and positioned to stand out - are what the market and all our multi-agent networking associates are hungry for.
Our original statement was that there probably has never been a worse time to sell... All things considered, however, the reverse might also now be true for many private vendors. It could actually be by far the best time and right time for you, so why not contact VIVA and find out for yourself?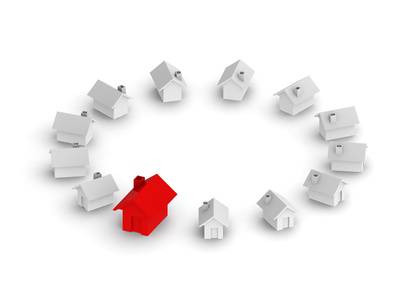 Fairly priced, lovingly presented with fresh photos & proactively marketed by
VIVA

, your property will

stand out

from the crowd Go Compare VIVA with the rest

Juan Carlos Silva
We do far more to sell your
property than anyone else
Dedicated team solely for Vendor Services
Exceptional & professional photography
Regular email updates, and market analysis
Outstanding web presence and exposure
Unrivalled performance and experience
More offices, more buyers, more everything