Every type of property, everywhere
Yes, you name it and we've probably sold it at one time or another, but naturally and historically our specialised areas are residential property or land for individual build.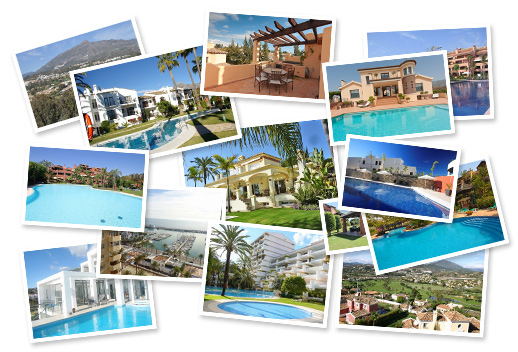 "We've sold more villas, townhouses and apartments than any other agency."
We sell in every area and every price range. In recent times we have sold a development site for €250 million, villas in Spain for €10 million, apartments on the Costa del Sol for €500,000 and plots for €45,000. We're able to help every type of vendor and indeed every type of buyer. We have always worked with a very diverse portfolio of listings across a wide area and present them to the biggest market possible.
Our prominent and popular website draws a hugely varied audience from both residents and potential visitors to the Costa del Sol. Our database of clients built up over many years is also extensive in its declared range of property interests.
The more diverse our portfolio the better, but today we are more interested in quality and commitment from our vendors than ever before.
We want the difference and range, but limited to those with a real desire to sell. We also want the best of every category or band or property. If you feel your property is truly competitive and well-priced to sell, then we will certainly have the clients for you.
We have sold more villas, townhouses and apartments than any other agency and we have sold in every price range and in every area.
If you would like to know more or hear from us further please email us at info@yourviva.com
Selling main page
More from Selling