Clínica Excelan... healthcare par excellence

Providing unequalled medical assistance in the comfort of your own home or at Clínica Excelan's Marbella clinic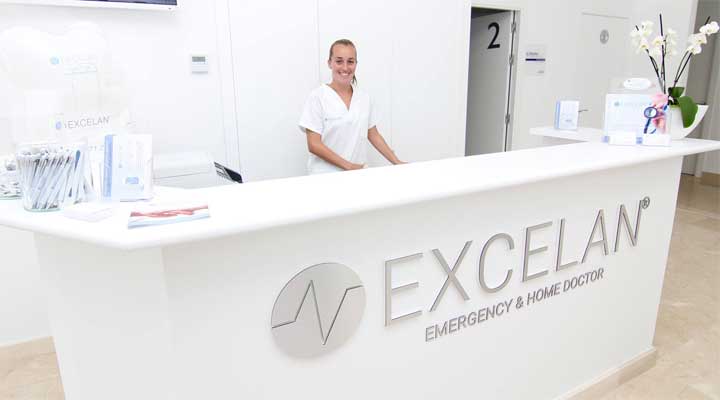 Healthcare, as we all know, is of the utmost importance. Looking after our bodies – and our minds – is vital to our wellbeing and key to enjoying a long, healthy, happy life.
And now, conveniently situated in the heart of Marbella a new, state-of-the-art private medical clinic is providing this most vital of services. Offering an unparalleled range of treatments and services to members in need of assistance, Clínica Excelan not only administer comprehensive care at their modern facility, but they also bring the hospital to you with their home doctor service and fast action emergency assistance response.
With a 24-hour call centre manned by multilingual operators, Clínica Excelan are on hand to respond to any medical emergency – however minor or serious – with a pioneering ambulance service featuring advanced medical equipment and a cross-discipline team of qualified medical professionals. Treatment and care for a wide variety of medical conditions is only a phone call away…
Clínica Excelan provides:
Medical assistance wherever you need it
Fast action emergency response
State-of-the-art facility and ambulances
Home doctor service
Diverse medical procedures
A range of medical checks for peace of mind
24-hour multilingual call centre
Bespoke corporate health packages
No waiting list – immediate attention
Revolutionary 'Doctor Hangover® Treatment'
Nursing services
National/international transportation of patients
Become a member today
By becoming a Clínica Excelan medical card holder, you can enjoy the reassurance of having a fully-trained and highly-qualified medical team at your disposal 24 hours a day, 365 days a year, and will benefit from unlimited homecare assistance, professional advice and the best treatments available. What's more, there are no upper age limits or restrictions for existing medical conditions. Visit the Clínica Excelan website today to find out more.
Contact Clínica Excelan:
Tel: +34 952 771 285