Recommending the best Costa del Sol businesses
Awesome
Exposure
VIVA communicates with a staggering volume of people daily, monthly, year in and year out,
promoting the very best of property, lifestyle and services on the Costa del Sol.

Here is some of what we produce...
1. In print with VIVA...
In excess of 2.7 million copies printed to date
HOT Properties has long been established as the Costa del Sol's go-to property bible, with a minimum of 20,000 copies currently printed four times per year, and we now seek to once more become the monthly publication that our demand requires. In Print Proven Results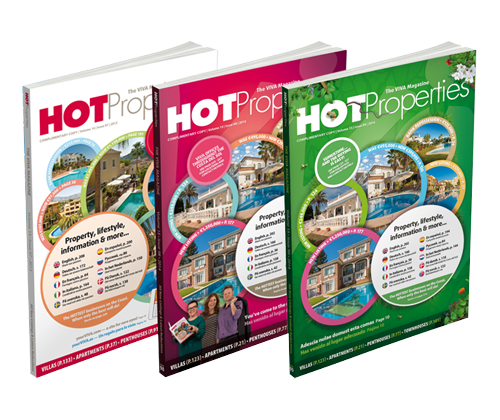 4 Issues per annum
All Partners
HOT & Recommended Directory Entry
Single Issue Options
Half Page
Full Page
Double Page
Featured Spread
HOT & Cool Editorial
HOT Offers & Discounts
See all the stats and facts about HOT Properties' production, distribution, readership, plus design & print costs – it's all an open book. See our In Print Rate Card
2. Online with VIVA...
A targeted 1 million annual visitors to yourviva.com
It is not just about the highly credible presence we deliver in association with your brand, it is the fact that we do so in 7 language versions, allied to our astonishing SEO status, performance and the results that we deliver for all our Partners. Online Proven Results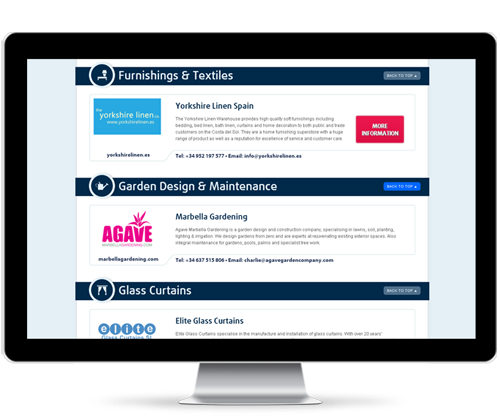 It all starts with
a simple Directory Entry
Every Partner is live and online with VIVA 24/7
and all year round.
What we do is unique
Dependent on your needs and within a bespoke package online we also offer & individually deliver:
Your Own Microsite
within yourVIVA.com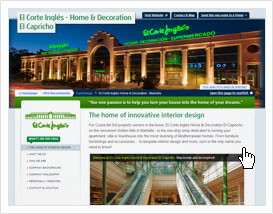 Tailored & designed around your needs, with bespoke modules, photo galleries, and SEO targeted. Your site on our site
Your Landing Page
within yourVIVA.com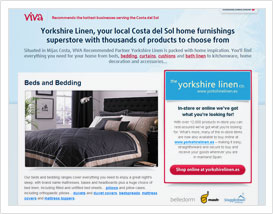 Constructed around the services & benefits you offer and with a specific keyword SEO focus to deliver traffic. Your page on our site.
Your Advert Banners
across yourVIVA.com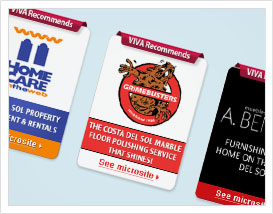 Want to do more...? With fixed or animated banners, we'll guarantee a minimum number of page views. Your brand on our site.
Your myVIVA Offers
within our users private area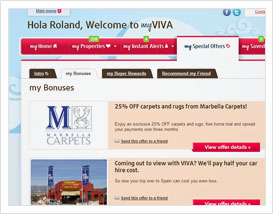 If you can have an offer to our most valued clients then we will provide an outstanding presentation opportunity. Your offers on our site.
Your Blog Articles
within the yourVIVA blog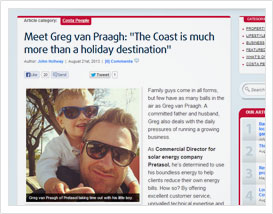 We like to tell the background story and history of businesses on the Costa del Sol as a motivation to others. Your story on our site.
Your Content Linked
on targeted pages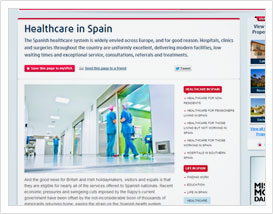 We'll provide internal links as appropriate throughout our news and information pages to drive visitors to you. Your links on our site.
Your Day on the
yourVIVA Home Page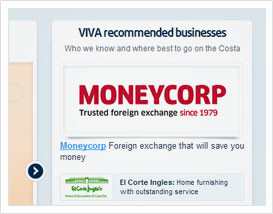 We rotate a different Recommended Partner onto the VIVA homepage every 24 hours, that's a lot of views! You're No1. on our site.
HOT Properties 24/7
via Email and Online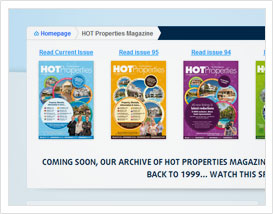 You're not just in print, every month we send out over half a million emails all linking to our digital edition. You're HOT on our site.
HOT & Cool Landing Pages
coming soon!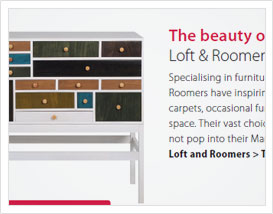 We'll take your print editorial into our SEO content and upload it to the web to work its own kind of magic. You're Cool on our site.
Want to know about our web visitor numbers - daily, weekly, monthly and across the year? Prepare to be amazed by our independently verified Google analytics. See our Online Rate Card
3. Outbound email...
In excess of 8 million individual emails sent per year
Upbeat, friendly, helpful and fun – that's our VIVA philosophy... and our emails are no exception. We count our outbound email traffic in the millions and every Partner – whatever their chosen package – will be placed within at least one of our email campaigns. Email Proven Results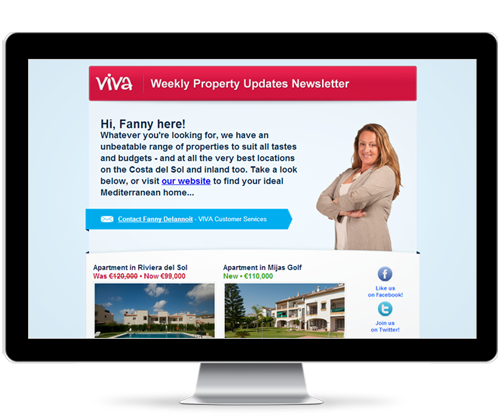 Talk directly to
120,000 subscribers
We offer our promotional Partners
a standard rate card for a range of
alternative single mailshots
Monthly Newsletter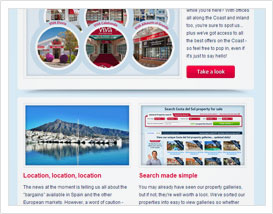 Vibrant & informative, it's hugely anticipated and is a 'most popular' status VIVA email, always with featured Partners. Relevant & Valued.
Weekly Property Update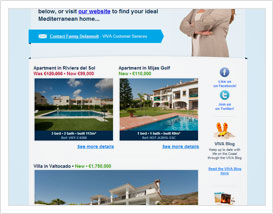 Packed with new listings & price reductions across all property types it also carries links to our Partners' pages. Regular & Focused.
B2B Updates & Newsletters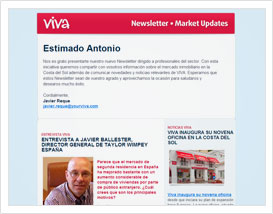 When we recommend, we really recommend... to every single business we know, or which is on our database. Targeted & Specific.
Solus emails to targeted data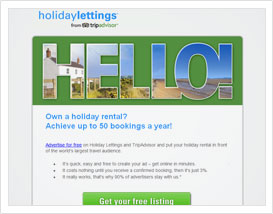 Want to talk to our database all on your own? Or to segmented groups within it: Vendors, Businesses, Residents? Personal & Direct.
myVIVA users targeted data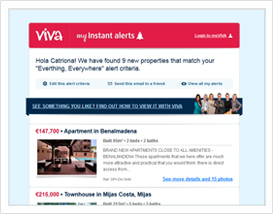 Our most favoured clients, self-registered for specific interests and always open to new products & trends. Active & Responsive
Then there's even more...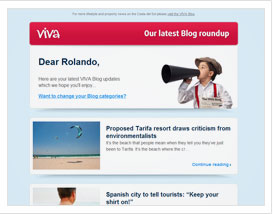 We have a whole series of other emails from Sizzling HOT Listings, to Blog Updates; Internal Mail the list goes on... Varied & Vibrant.
Want to know more about our email activity and general strategy? Who stays in touch, how often and why this works for all our clients? Want to know what it costs? See our Email Rate Card
5. General exposure...
VIVA is seen here, there and literally everywhere
Outside of all our print, online, email, social media and Partner activity, there's quite a bit more associated with the VIVA brand...
14 Regional Offices on the Costa del Sol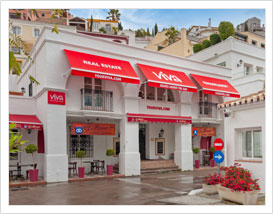 International
& Local Press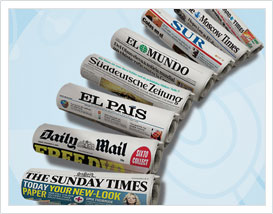 Exhibitions Local
& International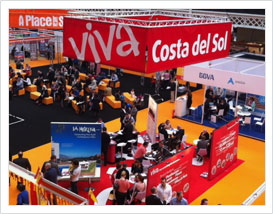 Leaflets & Invitations
Cars & Buses - everywhere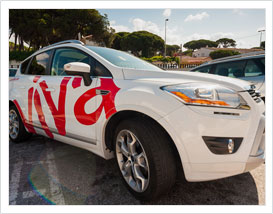 Costa del Sol
Billboards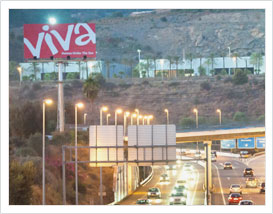 International
& Local Portals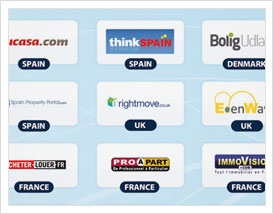 What works for us, also works for you, which ultimately works to the very real benefit of all our clients.
We share all our exposure as we seek to create the perfect win / win scenario for everyone.
Contact John Hollway
If you think our clients and the VIVA
audience – online, in print, via email or social
media – would benefit from your business
becoming a Recommended Partner, then...
Call me now +(34) 951 27 27 84