Recommending the best Costa del Sol businesses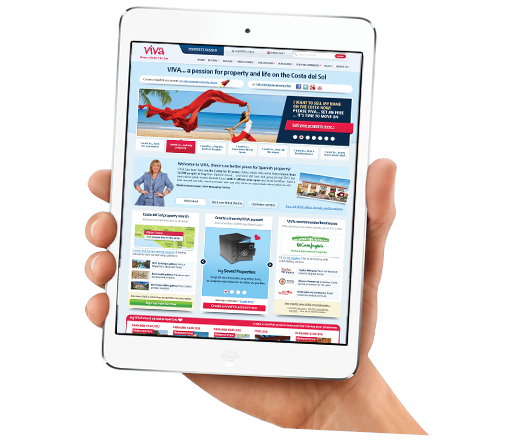 OUR PROVEN
RESULTS:
ONLINE
No smoke, no mirrors, we present our online numbers to clearly demonstrate the benefits of an online presence with VIVA.

Introduced by
Catriona Hogan


Up towards 3,000 visitors a day
That is 80,000 visitors to the site monthly over the next year based upon current analytics but our primary goal is to go over 1 million and up towards 3,000 visitors a day.
8,640,000
Views per annum

Our search engine optimisation generates
That is currently some 23,671 pages viewed on our site every single day and more than 720,000 pages viewed per month. Our ultimate goal is to achieve 10 million page views in 2015.
21,000
myVIVA account holders

We offer partner benefits to all our myVIVA users
Historical registrations, individuals creating their own myVIVA private accounts with access to personal saved information. And it's a number that's growing every day.
13.03
Average minutes on site

Our content & information are why visitors stay online
An industry average is much less than 2 minutes online. After our bounce rate, many visitors spend literally hours on yourviva.com and that is up to 3,000 visitors daily.
1,200
Monthly average new registrations

Focused, fresh, helpful advice and ongoing support
Over 14,400 people are directly registered on yourviva.com per year, that is 40 new subscribers a day signed up to receive our newsletters, all Partner updates and much more.
7
Seven language websites

We speak our visitors' language
With seven dedicated language sites, and a developing programme to add more, our Partners are presented to an ever-increasing range of customers.
Contact John Hollway
When you are spending your hard earned money on marketing you have to be sure that every euro spent can be justified. Our proven results tell you exactly where your money goes.