HomeCareontheWeb: The Costa del
Sol's leading property management
& rentals company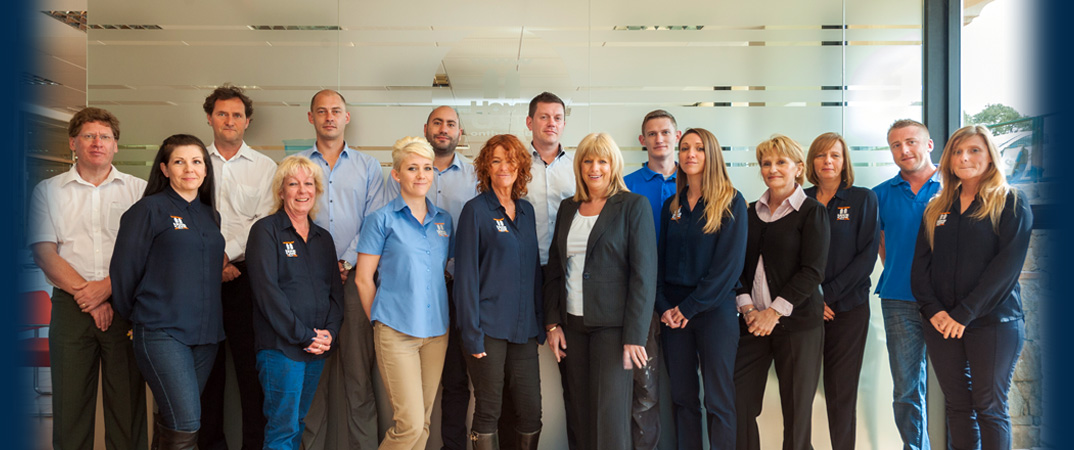 "We look after our owners' properties as if they were our own"
Based in La Cala de Mijas, HomeCareontheWeb is a highly respected property management and rentals company taking care of all your needs… from Sotogrande to Málaga and inland too. Whether it's looking after your home while you're away, or helping you generate lucrative rental income, we'll make sure your property works for you.

Want to know more about this offer? Just drop us a line and we'll get straight back to you!
Property Management
HomeCareontheWeb have been providing quality management services to property owners since 2003. And because we know each of our clients and every home is uniquely different, we're past masters at tailoring our services to individual requirements.
Whether you have an apartment, townhouse, villa or country estate, if it's a second home, rental or investment property,we'll take care of it carefully and responsibly during your absence, so you won't have to worry about a thing. Which leaves you free to enjoy and benefit from your property… with none of the hassle of ownership, but all of the pleasure!
Operating from our head office in La Cala de Mijas – and with a network of agents in the UK, Álora, Benalmádena and Granada – our multilingual team of experienced professionals, together with our tried and tested suppliers, will ensure that your property is in the safest of hands and that your every request is attended to both efficiently and promptly.
Here are just some of the services we can provide…
Garden maintenance
Pool maintenance
Decorating
Mail delivery
Emergency services
Lock changes
Key cutting
Annual spring clean
First clean
Safety packs
Owner payments
Ad hoc services
Our management packages start from just €525 per annum.
Earning rental income from your Costa del Sol property
If, like 75% of our owners, you would like your property to help to contribute to its own keep, you've come to the right place!
Depending on the location and type of home you own, our long years of experience mean we are ideally placed when it comes to giving you unbiased advice about putting your property to work for you, either as a holiday rental or a long-term let. In fact, we've already helped thousands of satisfied owners to do just that!
Holiday rentals
HomeCareontheWeb is the only company on the Costa del Sol with a state-of-the-art online 'browse, book and pay' system used both by direct clients and the European travel industry to book self-catering holiday accommodation, completely eliminating the need for you to be involved in time-consuming booking and money collection procedures.
By signing up to our HomeCare Rentals Management service…
Your holiday guests will be greeted by a member of our team on their arrival
Your property will be spotlessly clean, freshly aired and waiting for them
A copy of our comprehensive HomeCareontheWeb Guest Manual is available in every property
We're on hand to offer practical advice and useful information to help your guests make the very most of their holiday
We can arrange car hire
We can provide a wide range of extra services, including a welcome pack, cot, babysitter… or even a personal chef!
Because of our partnership with Novasol – probably Europe's largest holiday home company, plus a network of UK-based travel agencies, we can help you achieve optimum occupancy rates as well as lucrative rental income.
Part of the Wyndham Group and listed on the Fortune 500, by registering your property with Novasol – free of charge for HomeCareontheWeb owners – you can benefit from all this and more…
Renting your property with Novasol
Your holiday home featured on Novasol's 11 different language websites with 15 million visitors annually, and also included in their 1.5 million holiday brochures distributed to more than 15,000 travel agents.
Rental income paid directly to your bank account, prior to guest arrival.
All bookings handled by Novasol, whose huge marketing presence in Europe means hundreds of thousands of potential holiday clients.
Through your secure HomeCareontheWeb online Owners' Management Area, you have direct access 24/7 to information regarding the dates and prices of all your Novasol bookings
As a HomeCareontheWeb owner, we will take all your property photos for you and even write the descriptions.
Long-term lets
If you prefer the security of a regular income stream by renting out your property to a long-term tenant, we have a choice of Rental Management Service Packages to suit your needs and budget right down to the ground!
From keyholding, producing quality photography and featuring your property on our highly-ranked website… to checking tenants' references and transferring utility contracts into their name, we can take care of all the legalities, advise you about rental fees and suitable furnishings… and even collect the rent and provide you with Legal Fees Protection Insurance. You decide what you need, then leave the rest to us!
Contact us today and start benefiting from our services
Drop us a line and we'll get back to you straight away with all the information you need
Online owners' management area
Wherever you happen to be in the world, thanks to HomeCareontheWeb's unique and innovative Online Owners' Management Area, you can monitor your property any time, anywhere, almost as if you were just next door. We understand the value of owner communication – it's something we take very seriously – and via our website you have instant access to your own secure, interactive and password-protected management area where you can…
See at a glance, detailed and comprehensive information about your property
View, book dates and manage your live rental calendar
Check out invoices and pay bills
Request cleaning, welcome packs, car hire and other additional services
View your monthly HomeCareontheWeb report, showing you the status of your property, complete with a summary of any dilapidations and relevant photos, plus recommended remedial action and costs for your approval and comments.
About HomeCareontheWeb
"HomeCareontheWeb does exactly what it says on the box."
"HomeCareontheWeb does exactly what it says on the box," says founder Tony Sidebottom. "My wife and I have owned property in Spain for more than 20 years, and it's because it was so hard for us to find a reputable company with integrated property management and rental services – together with prompt, professional and reliable communications systems – that when we relocated to Spain 16 years ago, I decided to start my own company!
"We spent a lot of time developing our website and building our dynamic Owners' Area where homeowners from all over the world can simply login at any time to check the status of their property, pay bills, check their bookings and keep totally up-to-date with what's going on. Our owners love it, and as far as I know, our online processes and systems are totally unique to HomeCareontheWeb."
Tony Sidebottom, HomeCareontheWeb founder
"To begin with we concentrated solely on property management before expanding our operation to include property rentals, with a complete online booking service. Our next move was to go into partnership with Novasol, who are almost certainly Europe's largest provider of quality self-catering holidays. With this experience and partnership, we have confidence in being able to deliver guest customer service and provide our owners with good rental income"
"Because of our close association with Novasol – plus a network of UK-based travel agents – many of our villa owners benefit from more than 35 weeks' holiday rental income a year, while in the case of good, well located apartments, owners can expect at least 20 weeks' income. That goes a long way towards paying your property bills!"
"Managing a property is one thing, but it's caring for it too that sets us apart. Many of our homeowners have been with us since we started in 2003 because they know they can trust us. That's the secret of our success."
"At HomeCareontheWeb, we always do everything we can in our quest for perfection, but in the unlikely event that something does go wrong, we will always put it right. In fact we have so much confidence in the quality and efficiency of our services and the experience and professionalism of our staff that we even offer our owners a no-quibble Money-back Guarantee, and you just can't say fairer than that!"
Contact & Location
We Speak:
Contact details > HomeCareontheWeb Head Office: La Cala de Mijas
Tel:
(+34) 952 839 595
Email:
info@homecareontheweb.com

Fax:
(+34) 951 239 126

UK Fax:
(+44) 207 504 8055

Address
Urb. La Noria Golf, Edificio Comercial Urbanoria
Local Planta Baja Derecha
Avenida del Golf, La Cala de Mijas, 29649, Málaga, Spain