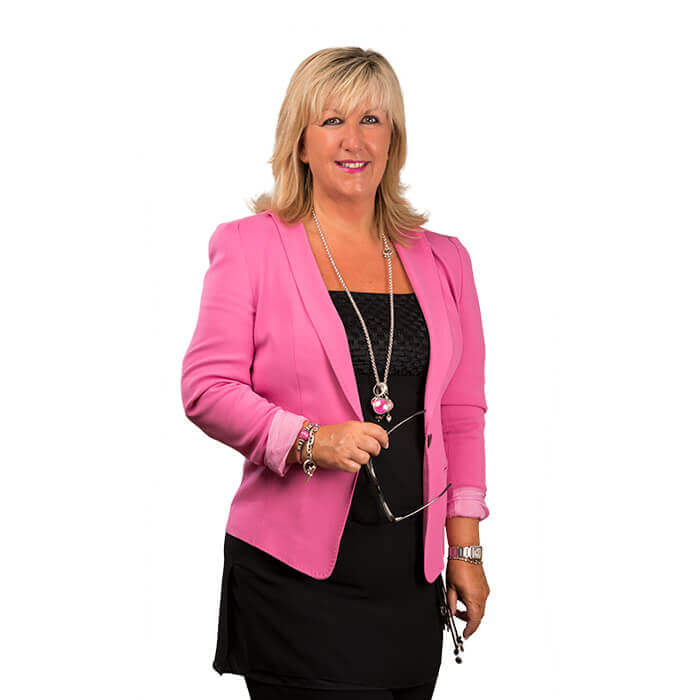 Enter the VIVA World...
Over the years we have helped thousands of people find their dream home in the Spanish sun, offering an extensive network of strategically located area offices – all along the Coast as well as inland – and a multilingual team speaking over 10 different languages.
"We guarantee that we will make a difference"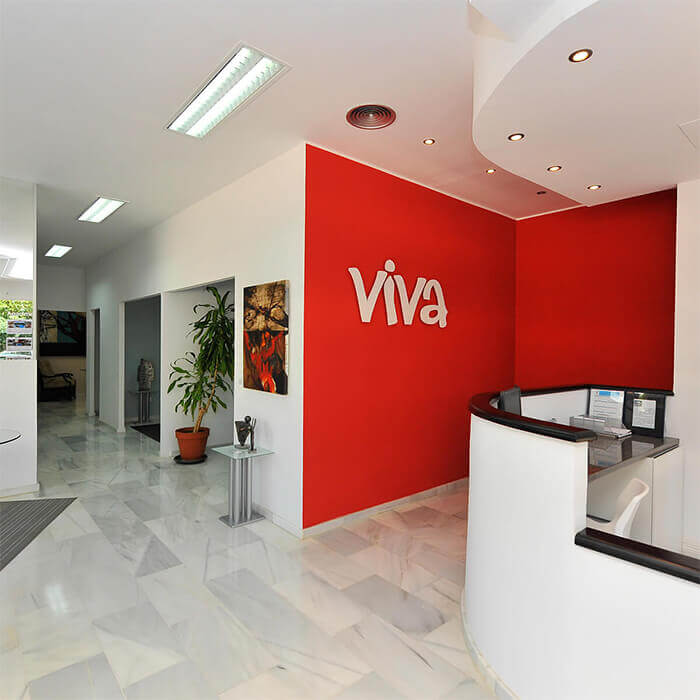 VIVA Offices
Well-appointed offices conveniently located throughout the coast... and inland.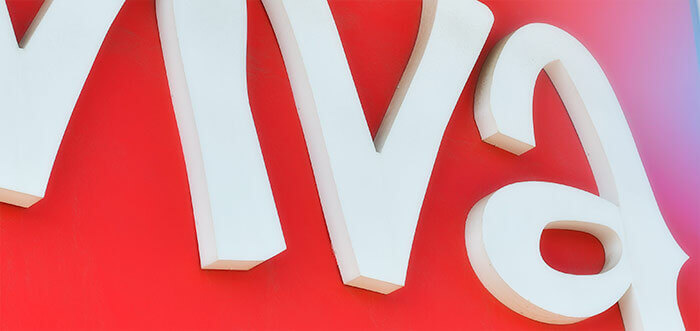 The VIVA Company
Reinforced by a longstanding reputation as a well-established and pacesetting real estate company, VIVA is able to provide incomparable services. For more insight into the company, check out our Business Profile and Interagency Network details.
---
Why Choose VIVA
There are many reasons why VIVA's services and listings are exceptional. Here are 10 of the main ones...
Our VIVA Team
Headed by managing partner Martina Heynemann, a doyenne of the Costa del Sol real estate scene over the past two decades, the experienced VIVA team operates seamlessly across a broad spectrum of property-based services – available seven days a week, including public holidays (except for Christmas Day).
Satisfied Customers
Personal accounts from other VIVA clients... to help you make your own big decision.
Recommended Associates
Professional advice from the Costa del Sol's top legal, finance, currency exchange, property and other general lifestyle experts.
What people are saying...
We would both like to thank you very much indeed for your excellent service and attention to detail. As you know, estate agents have rather a bad reputation here in England but we can only say that we were very impressed by the way in which you dealt with our enquiry and showed us around.
Richard and Gill Peruscini
England
What people are saying...
I want to thank you all for the wonderful service afforded me and my wife. I would also like to thank your representative for his professionalism throughout the time he was with us and for finding the perfect home for us to live in Spain. Everything has gone perfectly from yourselves to the lawyers to the builders. Thank you for a wonderful service.
Peter Spilling

What people are saying...
We would like to thank you for the way you looked after us during last week's visit. You made what might have been a stressful few days into a pleasant experience we will remember forever. We were very impressed with the way our requirements were perfectly matched; no time was lost with viewing unsuitable properties.
D. Williams

What people are saying...
VIVA gave me all the relevant information about currency exchange and transfer companies in the area. All the transactions went without a hitch. Overall everything progressed reasonably smoothly, which when buying from 3,000 miles away is really what you want and need. This was certainly due to all the good advice and contacts we were given along the way.
Gordon and Susan Thomson
Gibraltar
What people are saying...
We are writing to you to let you know how impressed we were with the service we received from VIVA in connection with the recent purchase of two plots of land in Coín. All the staff were fantastic; they went out of their way to make meetings with the lawyer, an architect and opening a bank account with us very easy. As we were short of time our representative even came in on their day off... we spent a whole day just driving around getting to know the area. We certainly got exactly what we were looking for, and would not hesitate to recommend VIVA to anyone.
R. and V. Murton

What people are saying...
We were picked up from where we were staying in Mijas Costa and here began our relationship with VIVA. That morning was a whirl of information, sitting in VIVA's very pleasant cool offices drinking coffee. . It only took two days exploring before we decided on a new-build, completed but only just released for occupation, at Arenal Golf. There were a few minor hiccups along the way, but nothing that VIVA couldn't resolve.


Ted and Pat Perry
United Kingdom
What people are saying...
We (Americans) have spent at least three months each year (for the last 20) living abroad and have visited almost 40 countries. We chose Spain for our permanent retirement last year as it is the perfect compromise of lifestyle, cost, food and weather – we haven't regretted a day of it. VIVA found us the perfect home in Estepona surrounded by Spaniards and expats from 18 different countries. Your (blog) article hit the nail on the head: Spain is a top choice.
Allen Grennell
Estepona
What people are saying...
My husband and I had the pleasure of meeting your representative in April. We would like to say how extremely pleased we were with the manner in which he dealt with us. He was always super punctual for our meetings, at which he was very informative, helpful and patient. He has made our first purchase on the Costa del Sol a very good and an exceptionally memorable experience. We are recommending your company to our friends, and we ourselves have placed a deposit on a third property!
Z. Knarr

What people are saying...
The VIVA staff were very helpful. After giving the team a list of our requirements, we were taken on a personalised property tour of the area. We described our dream home and VIVA showed us some great properties. VIVA helped us every step of the way. The team is always on-hand and even offered an after-sales service to help with furnishing our new apartment.
Ron and Leonie Sturgess
England
What people are saying...
We are in our new house now and it feels just as good as we hoped. We just wanted to thank you for all your help; it would have been much, much harder, if not impossible, without your help!
Eero and Cathlin