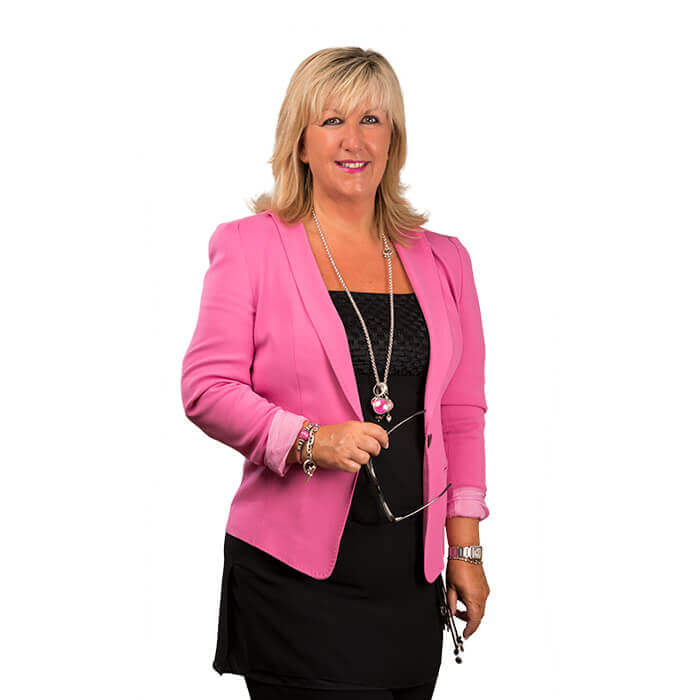 Enter the VIVA World...
Over the years we have helped thousands of people find their dream home in the Spanish sun, offering an extensive network of strategically located area offices – all along the Coast as well as inland – and a multilingual team speaking over 10 different languages.
"We guarantee that we will make a difference"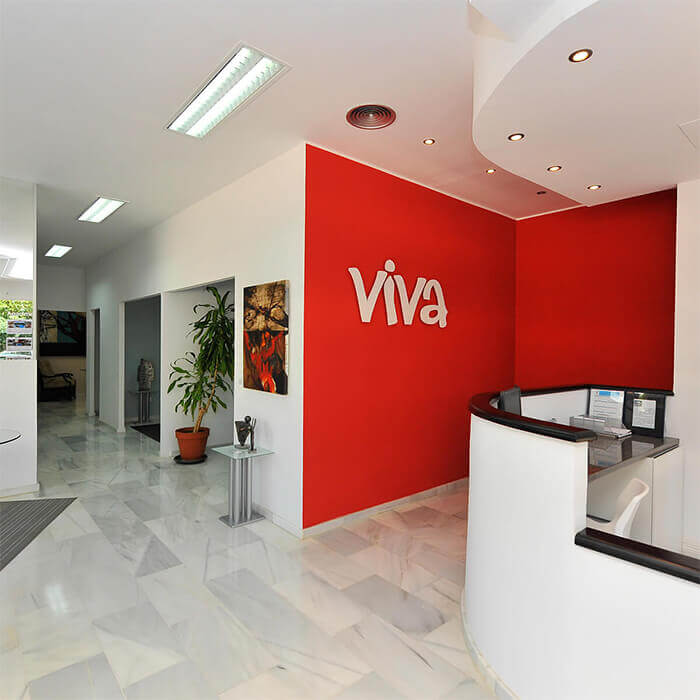 VIVA Offices
Well-appointed offices conveniently located throughout the coast... and inland.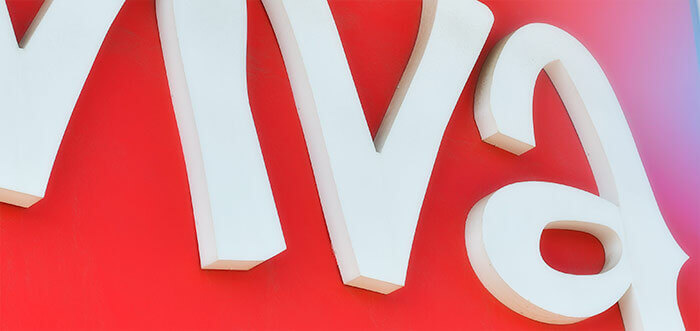 The VIVA Company
Reinforced by a longstanding reputation as a well-established and pacesetting real estate company, VIVA is able to provide incomparable services. For more insight into the company, check out our Business Profile and Interagency Network details.
Why Choose VIVA
There are many reasons why VIVA's services and listings are exceptional. Here are 10 of the main ones...
Our VIVA Team
Headed by managing partner Martina Heynemann, a doyenne of the Costa del Sol real estate scene over the past two decades, the experienced VIVA team operates seamlessly across a broad spectrum of property-based services – available seven days a week, including public holidays (except for Christmas Day).
Satisfied Customers
Personal accounts from other VIVA clients... to help you make your own big decision.
Recommended Associates
Professional advice from the Costa del Sol's top legal, finance, currency exchange, property and other general lifestyle experts.
What people are saying...
Thank you for the information pack I received last week – what a fantastic DVD! I've shown it to friends and family who are equally impressed. The DVD and brochure have given us much more insight into the Costa del Sol than I managed in months of research. Keep up the good work.
R. Murray

What people are saying...
As you know we recently bought a property in Floresta Sur and would like to say what a fantastic part your representative played in the process. He went over and above what was expected and nothing was too much trouble. I would have no hesitation in recommending VIVA, and this is as a result of his excellent customer service.
Carmel Hallinan

What people are saying...
In my dealings with your company, and indeed your UK partner, the experience has been outstanding. I congratulate you as a company on recruiting such excellent staff and finding such excellent partners in the UK. I have heard so many horror stories from people who have bought properties in Spain; all I can say is they obviously didn't deal with the right company. Your team couldn't have been more helpful. You have two very happy customers who would strongly recommend VIVA to anyone buying in Spain (indeed, we already have done).
Peter and Julie Ayliffe
United Kingdom
What people are saying...
We love the idea of living a simple life away from the tourist route, and the house is perfect for our needs. Our dream is to spend the winters here in Spain and the summers touring festivals in Europe with our performance work and jewellery stalls.
Paul Dix and Ellie Wood
Midlands (UK)
What people are saying...
We would like to thank you for the way you looked after us during last week's visit. You made what might have been a stressful few days into a pleasant experience we will remember forever. We were very impressed with the way our requirements were perfectly matched; no time was lost with viewing unsuitable properties.
D. Williams

What people are saying...
We (Americans) have spent at least three months each year (for the last 20) living abroad and have visited almost 40 countries. We chose Spain for our permanent retirement last year as it is the perfect compromise of lifestyle, cost, food and weather – we haven't regretted a day of it. VIVA found us the perfect home in Estepona surrounded by Spaniards and expats from 18 different countries. Your (blog) article hit the nail on the head: Spain is a top choice.
Allen Grennell
Estepona
What people are saying...
From the time you collected us from the airport, we had a truly enjoyable experience. You gave us all the time we needed, without pressure, to make up our minds. Into the bargain, we believe we have now got a great investment and holiday home, and we have had outstanding service from VIVA and we will happily be recommending you to our friends.
Sheena and James

What people are saying...
We arranged a trip out to the Costa del Sol where one of VIVA's representatives took us out to see about six places. She understood our needs brilliantly and the final apartment we visited suited us down to the ground. The process of buying property in Spain can be surprisingly straightforward, particularly with the help of an English-speaking company like VIVA. Having VIVA's support has been crucial. We're very happy.
Mark and Clare Bevan
Surrey
What people are saying...
I want to thank you all for the wonderful service afforded me and my wife. I would also like to thank your representative for his professionalism throughout the time he was with us and for finding the perfect home for us to live in Spain. Everything has gone perfectly from yourselves to the lawyers to the builders. Thank you for a wonderful service.
Peter Spilling

What people are saying...
We attended a Spanish property exhibition in Birmingham and were fortunate enough to find VIVA. From that moment, through to our final purchase, we received a level of service and courtesy second to none. Thanks to VIVA's superb customer service and professionalism, we bought two properties in Spain and subsequently discovered that there was a great need for English greeting cards in Spain - our company was born!
Herr och fru Guyan
United Kingdom