Tree-Lined Social Hub
Covering a small area west of La Cala on the way to Marbella, the area that makes up Riviera del Sol is peaceful, picturesque and orientated towards foreign residents and visitors.
It has a beach, easy road access to Marbella and Fuengirola, sports facilities, golf courses close by, an appetising selection of bars and restaurants, and some of the best swathes of sunny suburbia found anywhere on the coast. For prospective expats, this charming stretch of land has everything you are going to need.
For prospective expats, this charming stretch of land has everything you are going to need. A car always comes in handy for travelling to Marbella or Fuengirola, but Riviera del Sol is small enough to be easily traversed on foot.
And it certainly is a pleasure to walk around: the beach, the tree-lined avenues and the meticulously manicured architecture make for an attractive combination that is easy on the eye.
This superb location is very attractive when buying a property on the Costa del Sol.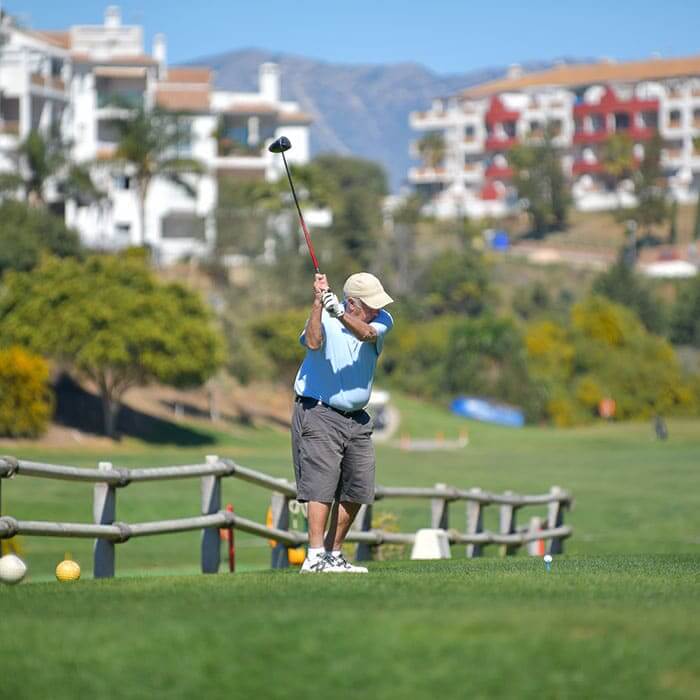 Need help with your property search?
Tell us what your preferences are and we will send you a selection of properties that match your needs.
Contact us, no obligation!
Day-Time Pursuits and Evening Pleasures
In the heart of the residential estate is the Riviera Plaza centre, which offers an appealing social and commercial hub with its many excellent cafés, restaurants, bars, shops and offices. Breakfast enjoyed on the terrace at any one of the eateries here is a great way to start the day.
Later, the beach offers plenty of space, soft sand and safe surf, making it an excellent option for a lazy day in the sunshine for the whole family. Also located in Riviera del Sol is the charming Princess Diana Park and Gardens; while other nearby areas of Mijas municipality offer a diversity of additional attractions.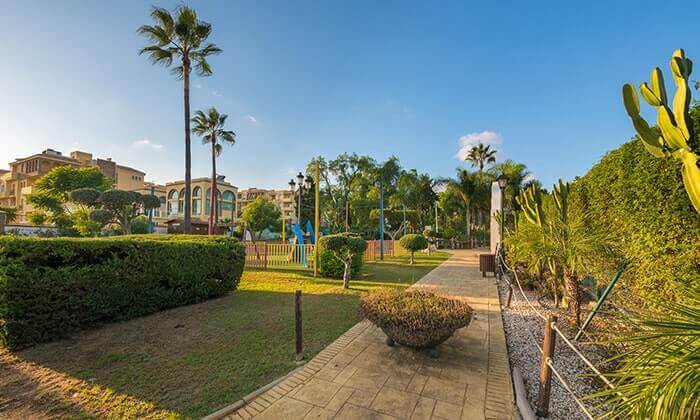 Shimmering Al Fresco Setting
At night, the Riviera Plaza commercial centre comes alive. Shimmering candlelight illuminates the contented faces of al fresco diners as the heat of another summer day cools to mild warmth.
The cuisine served up here tends to be typical international fare – you won't have to look far for a Chinese menu, curry, pizza or burger. Satisfyingly late in the day for the youngsters, and socially vibrant and impressively affordable for the adults, it covers all bases.
A more lively nightlife will be found elsewhere, but most local bars in Riviera stay open until late and generally attract plenty of punters throughout the summer months.