Would you like to work with us?


Meet the VIVA Team
And get to know us a little better...
Headed by managing partner Martina Heynemann, VIVA brings together 60 professionals from customer and vendor services experts (our clients' first important "port of call") to friendly sales representatives arranging viewings and, ultimately, administration and accounts specialists who take care of the bureaucratic details and paperwork. Supporting them is a state-of-the-art IT department and VIVA's own in-house marketing team – perhaps the only one of its size and expertise on the Costa del Sol.
Our Property Aces
Showing people property for sale is obviously at the very heart of what we do: our business is the most professional, well-organised and effective on the Costa del Sol. We don't believe in hard or sharp selling, or in fast and loose sales pitches, but we do ensure our buyers have access to every property option that interests them – and we deliver a service second to none.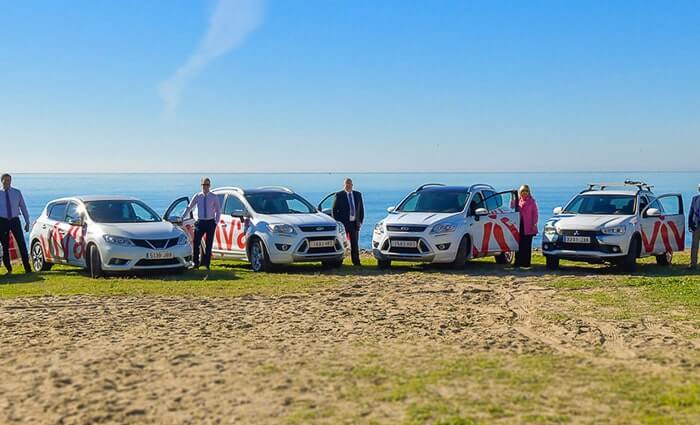 Expert Client Liaison
VIVA's customer services are concise and convenient, providing information on every aspect of moving to Spain, and living, buying and selling property on the Costa del Sol.
Sales Market Advice
VIVA's vendor services deliver maximum exposure, effective management and the best presentation of your property in the market place, matching your objectives with ours.
Office Admin Support
Finding and choosing the right property, or selling your home, is obviously the first key step when using VIVA's services, but our work doesn't end there. Throughout the process you have the support of a highly qualified office team who ensure all your paperwork is in order, provide specialist administrative information, and can arrange appointments with other local-based independent advisors.
Marketing & Design
At VIVA our first priority is to help you promote your property. At the same time, however, we see our role as being far more diverse, as we have a passionate commitment to promoting every single aspect of life and living on the Costa del Sol – as well as further afield in Andalucía. To that end, we have our own in-house marketing team: top professionals with extensive expertise in website production, graphic design, copywriting, social networking, SEO, digital mailing campaigns and media planning.
IT & Operations
Technical management and support is vital to any 21st century business, and VIVA is certainly no exception. With a state-of-the-art headquarters in Marbella, offices throughout the coast (and inland), a vast digital network, links with international portals and the demanding requirements of 24/7 connectivity, having a backroom team who not only have the finely tuned skill sets to keep things running smoothly, but also stay fully abreast of latest trends and innovations in the IT world, is of paramount importance.