Rock-Pooled Vistas
Idyllic and charming, El Faro is best known locally for the iconic lighthouse that gives it its name. Perched on a jutting peninsula two kilometres west of Fuengirola, El Faro offers some of the finest Mediterranean views that can be found anywhere on the coast.
As with all lighthouses, El Faro's role is to warn of an impending rocky shoreline. One glimpse down towards the beach and you soon see why: the normally golden sands that characterise the Costa del Sol are broken here with sharp rocks, making for some exceptional rock-pooling. Children of all nationalities are especially drawn to the shore here, armed with nets and buckets, and a desire to catch the biggest crab possible.
Either side of the rocky section are fine beaches that are rather tightly penned-in by the highway, but peaceful enough once the iPod's in place and a good book has grabbed your attention. Near the western end of the beach are a handful of restaurants and small bars, all affordable and mostly Spanish in atmosphere, service and cuisine. The other side of the highway is made up of quiet residential streets, well-tended gardens and minimal commercial activity.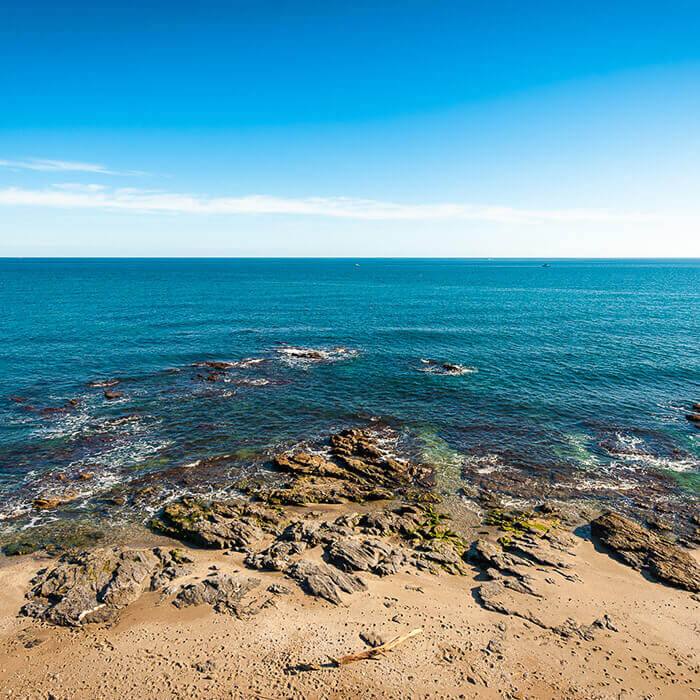 Day-Time Pursuits and Evening Pleasures
Street noise won't wake you. Errant dogs won't wake you. Youngsters shouting, kicking footballs and generally being loud won't wake you, for they are all (mostly) non-existent in El Faro. The warmth of a rising sun might wake you, as will the anticipation of enjoying another relaxed, busy, exciting or fulfilling day on the Costa del Sol. Whatever wakes you, El Faro's gentle pace eases you into the day.
If your ideal holiday home or new place in the sun revolves around the dream of lazy summer days and nights wrapped in the warmth of a Mediterranean embrace, El Faro could be the perfect destination. You will need a car (or rely on public transport), but on the whole this chilled-out corner of the Costa del Sol has all you could wish for.
Convenient Costa Location
The beach is within easy walking distance; as are several dining-out options. If you are feeling energetic, Fuengirola can also be reached on foot, particularly such nearside attractions as the imposing Sohail Castle and sprawling Miramar shopping mall. Families with school-age children can send their offspring to nearby international schools or kindergartens, Marbella's Costa del Sol hospital is handily located, and neighbouring areas in Mijas municipality have some of southern Spain's finest golf courses.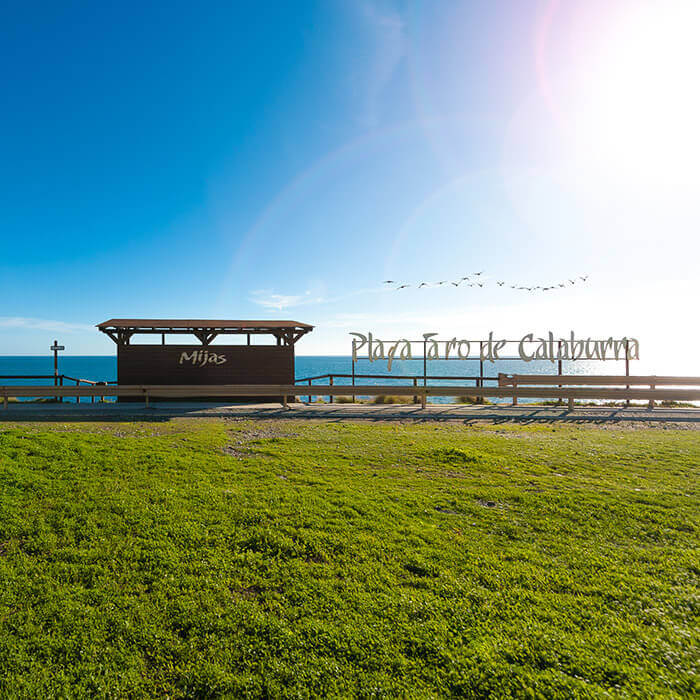 In the evenings, the local beachfront bars are welcoming and will stay open late if the numbers demand it, and the restaurants are just as inviting, but for anything more you are going to need to head into Fuengirola or take the slightly lengthier journey west to Marbella.
Otherwise, stock up the car with drinks and food and invite friends around to help create a social buzz in the comfort of your own backyard.