Celebrity Status
When Julio Iglesias arrives on the Costa del Sol to stay at his vast mountain estate, press reports often refer to its location as Marbella. This is not entirely inaccurate, but apparently it is only the pool area that falls within Marbella – in the north-eastern corner of the municipality – while the villa and much of the surrounding cork oak forest is situated in Ojén, with access via La Mairena.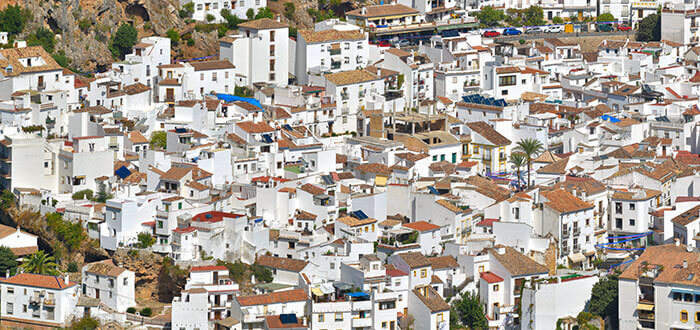 Reportedly valued at €145 million (when there was speculation early in 2018 that the 450-hectare property was for sale) "Las Cuatro Lunas" is unquestionably one of the most breathtakingly luxurious homes on the Costa del Sol: comprising a seven-bedroom main house, recording studio, bodega, several guest lodges, two heliports, gymnasium, eco-friendly garden, hiking tracks and vast landscaped areas.
Modern Pueblo Lifestyle
Other homes in Ojén are, of course, on a more modest "pueblo" scale, although developers of contemporary residential estates have increasingly turned their attentions to the area thanks to its close proximity to Marbella and the rest of the Coast.
Approximately 200 metres above sea level, Ojén does not enjoy the same dramatic setting of other inland villages between Marbella and the Sierra de las Nieves National Park, but it does share the same laidback countryside ethos and cobblestoned village aesthetic.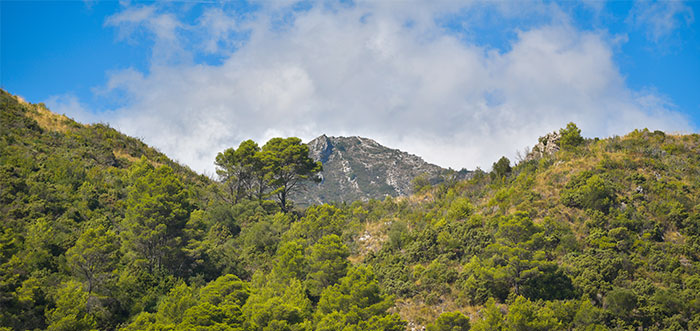 It is also famous for its production of aguardiente, an anise liqueur that became extremely popular in 19th century New Orleans, and made Ojén relatively wealthy as a result.
Beyond the old part of town lies the hillier, more modern district of large villas and townhouses, offering stunning views of the Sierras Alpujata and Blanca mountain ranges.
Further afield, in the Serranía de Ronda area, is Refugio de Juanar, originally a private hunting lodge for the Larios family and a favoured retreat for King Alfonso XIII (great-grandfather of Felipe VI).