Sell your Costa del Sol Property
Maximising Your Chances of a Fast and Effective Sale
We do far more to sell your property than any other real estate agent on the Coast. We have more buyers, more infrastructure and more marketing resources – and a team of friendly, knowledgeable and experienced professionals dedicated solely to vendor services.
With thousands of properties sold to date, VIVA offers truly outstanding tailor-made vendor services.
How much your house is worth?
Free Costa del Sol Property valuation report
Advertise your property

FREE OF CHARGE
Start listing your property at yourviva.com and sell it faster
We always deliver!
We have the largest database of buyers looking for every type of property.
We offer the best advice on pricing and setting your market position.
We arrange hundreds of property viewings every week – in 10 different languages.
We provide dynamic and proactive marketing strategies that guarantee maximum exposure for your property.
We rotate and promote our property portfolio across numerous international property portals

.

We are constantly innovating our services and evolving with the market.
Everything you need to know to ensure all aspects of your property sale are handled impeccably...
Our friendly and experienced VIVA Vendor Services team deliver an incomparable service...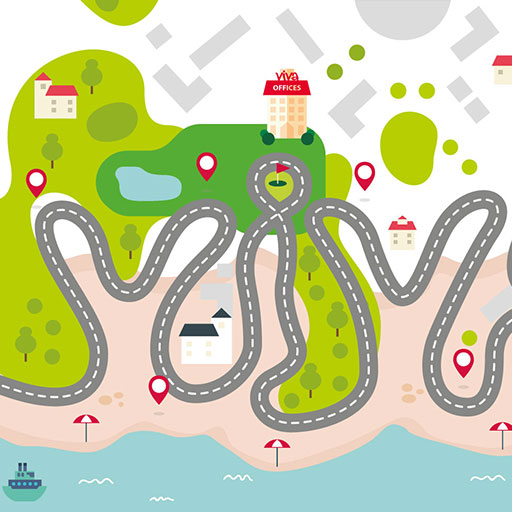 At VIVA we go the extra mile to sell your property faster...
"Our website reaches a potential audience of millions around the world"
When considering which Costa del Sol real estate agent you should entrust your property to, we invite you to ask yourself the question:
Does any other agency offer anywhere near as much as VIVA?
Our pacesetting section for sellers helps you stand out from the crowd and enjoy the advantage of being several steps ahead of other vendors on the Costa del Sol.
What people are saying...
We bought our El Soto property from VIVA and were very pleased with the assistance and with the overall professionalism of your company. In a couple of years we will be in the market for a villa, and will not hesitate to return to VIVA.
Don and Carole Warner

What people are saying...
My wife and I were absolutely delighted with the help we received, in particular the patient and courteous way we were dealt with. We not only felt that we had found our perfect property, but we had acquired a new friend in Spain as well. We are definitely going to recommend you to others.
R. Cope

What people are saying...
By dealing with an agent like VIVA, we always had someone that was on hand when we needed them. If I was to give any advice to prospective buyers, it would be to make sure you have an estate agent that you can use if you need things to be done remotely.
Geoff and Catherine Philpot

What people are saying...
We love the idea of living a simple life away from the tourist route, and the house is perfect for our needs. Our dream is to spend the winters here in Spain and the summers touring festivals in Europe with our performance work and jewellery stalls.
Paul Dix and Ellie Wood
Midlands (UK)
What people are saying...
We were over in Spain (unfortunately with another company) and called VIVA out of the blue to see if you could help. We were met at the hotel and I cannot begin to tell you what a lovely day we had with your representative. Your team are a credit to you.
Lesley and Melvin Bartlett

What people are saying...
The process of finding a property in Spain was made very easy by our VIVA consultant, and everything was explained in detail. We wanted a house outside the main tourist areas and so he took us inland. On our first trip out we found our new Spanish home. You have made our dream a reality and we can't wait to move to Spain in the near future. Thank you VIVA.
G. Hall

What people are saying...
We were very impressed with the whole VIVA service. They don't waste any time at all. We talked to one other couple who took a year to find a property. We did it in a day! And being chauffeured around was brilliant. We'd never have found the places we saw if we'd been on our own.
Nick and Janet Cook

What people are saying...
We have just completed a purchase of a finca through your offices in Coín. I would just like to voice our appreciation of the professional and courteous way in which your representative performed. He took time and effort to find us the right property and kept us up to date on events as they unfolded – a real asset when we were in England!
Geoff Knibbs
England
What people are saying...
We are the owners of a property which we purchased through VIVA in Riviera del Sol. Throughout the whole transaction we have been treated extremely well by all your team and the legal people your company put us in touch with. I have to say that VIVA made the whole process stress-free. While a lot of companies talk about after-sales service, VIVA really delivers. It is not often you find this in a company and I really believe this is VIVA's ace card. We are delighted with our property and are now advising all our family and friends that if they are going to purchase a property to contact yourselves.
D. and F. Clancy

What people are saying...
VIVA's representative was brilliant. She really understood our needs and when we saw the Alhaurín Golf development, we knew she'd found the right place for us - the golf course was an added bonus!
Robert Evans and David Roberts
Coventry