Sotogrande, renowned Global Golfing Destination
Known for its international polo, nautical aura and elite golf clubs, Sotogrande manages to combine the ritzy glamour of Puerto Banús with its own distinctive stamp of sophistication. Residents of Sotogrande are somewhat detached from the often-frenetic pace of the rest of the Coast, yet still play an integral part in its social scene.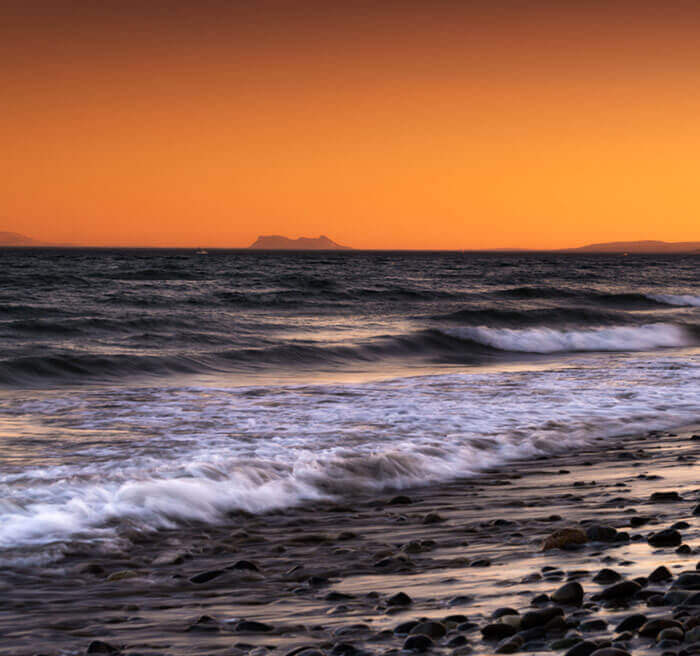 Sotogrande seems like it is on a higher plane, both socially and economically. Its studio-perfect architecture, broad tree-lined avenues and meticulously manicured lawns is an example of this. It is not as popular (at least on a mass scale), vibrant or varied as its eastern neighbours, but it doesn't lack its own charm.
Sotogrande is, for example, great for golfers, and a paradise for sailing enthusiasts and polo players and fans. Lovers of fine dining will be mightily impressed by the restaurants; and shopaholics have a plethora of elite boutiques at their beck, call – and whims.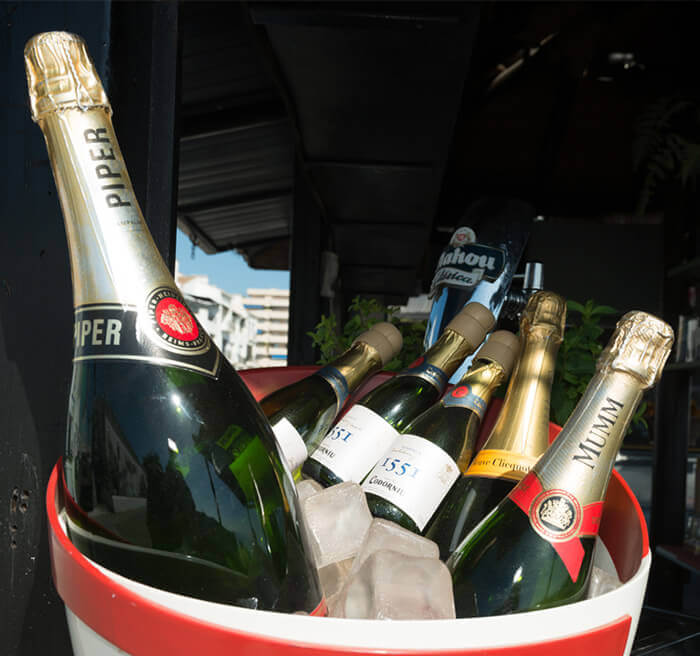 Picturesque Harbour Setting
Of course, these leisure pursuits require a fair amount of financial mobility. This is essentially a resort for the moneyed classes and visiting celebrities and aristocrats, as evidenced by the beautiful yachts in the harbour, the superb villas, apartments and townhouses that ring the marina, and the awesome supercars that cruise the immaculate streets.
Nevertheless, there is some well-affordable property in the surrounding area (such as San Roque, the municipality which encompasses Sotogrande, and Manilva), while its location at the western end of the Costa del Sol (actually in Cádiz province) makes it ideal for visiting Gibraltar, the surfing capital Tarifa (Europe's most southern-most point) and the still relatively undiscovered Costa de La Luz on Spain's south-western Atlantic coast.
Day-Time Pursuits and Evening Pleasures
Discreet is perhaps the best way to describe life in Sotogrande. A great deal of daily life in the macro-urbanisation is lived out behind the confines of intercom-controlled gates: tucked behind palm trees and at the end of sweeping drives, wealthy families enjoy their own pools, throw barbecues for friends and host elegant dinner parties. Alternatively, the pastel-shaded properties that front the marina have a kind of shared back garden, where life is a little more open but still rather exclusive.
Even the beach feels like private property. The sedate suburban vibe extends to the coastline and into the sea, where waves almost apologetically break the serenity of the area, and beach clubs inject Spanish style and jet-set glamour into the environs in the most understated manner possible.
International Sporting Hub
There are tennis and pádel courts galore in Sotogrande, but the resort's most famous sporting facilities are its polo grounds. These facilities are considered some of the finest in Europe, and its golf clubs.
Sotogrande is very famous because of the Golf facilities. Firstly, led by Royal Valderrama, almost universally rated as continental Europe's premier course. Host of the 1997 Ryder Cup, the first time that event had been held outside the UK or US. Later on, numerous other major events were celebrated over the past three decades. Now is the annual venue for the Andalucía Valderrama Masters on the European Tour. Secondly, other top golf clubs in the area like Royal Sotogrande, Reserva de Sotogrande and San Roque.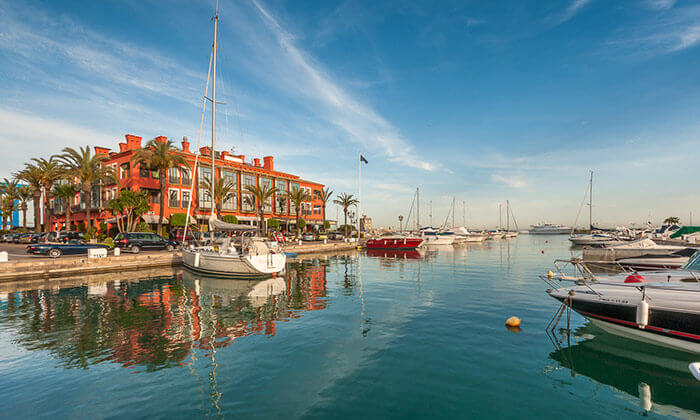 Sotogrande Marina
At the marina, the 500 or so moorings are home to a sleek array of yachts. While not as viscerally impressive as those found in Puerto Banús, Sotogrande's collection is, nevertheless, one to swoon over. While doing so, you can enjoy a spot of shopping in one of the many designer boutiques and stores. Moreover, you can savour a cappuccino and a spot of lunch at one of the port's superb restaurants.
Restaurants
The portside restaurants that are so plentiful in Sotogrande also form the social hub of the urbanisation, lending it a cool and cosmopolitan atmosphere each evening. The shimmering water, the gently bobbing yachts, the hum of background chatter and cutlery clatter, and the warm, fragrant air wafting over from northern Africa combine to create a wonderfully romantic setting.
Nightlife and families
There are a couple of late-night establishments in Sotogrande, but largely evenings are spent in the warm embrace of friends and family – on private terraces, around pools and within garden pergolas.
Expat families will also be especially interested to note that Sotogrande International School admits three to 18-year-olds.
Latest News From Sotogrande