Torremolinos: pleasant coast ambience
Torremolinos went from being a fishing village to a thriving town for the first tourists arriving at Malaga airport. Its proximity to Malaga, seven kilometres of beach and magnificent climate quickly made it a favourite destination for northern Europeans. Less than a three-hour flight for most, Torremolinos offered almost year-round warmth and "the Spanish way of life".
By the 1980s, was most certainly one of the liveliest resorts in Europe, but the proliferation of low airfares and more air routes opened up a greater range of choices for the consumer, and it soon fell out of favour with the average holidaymaker seeking fun in the sun. So it set about re-inventing itself.
La Carihuela Charm
First, the infrastructure was modernised, followed soon by bigger and better hotels and a greater choice of attractions.
Soon, became a popular gay resort (it still is). In recent years, it has enhanced its appeal further, adding family-friendly attractions. As a result, it also applied a traditional charm and a wider choice of commercial and investment opportunities than before.
La Carihuela district is built around the old fishing village and is a wonderfully charming part of the municipality. It is home to some of the best fish and seafood restaurants you can find anywhere along the coast. Essentially acts as Torremolinos' back garden, such is its idyllic nature.
Day-Time Pursuits and Evening Pleasures
The stretch of beach that runs the entire length of Torremolinos is dotted with thousands of sun-loungers and parasols. Along the promenade are numerous restaurants and chiringuitos (most of them Spanish in character and cuisine). Moreover, the street-side promenade is home to a more international offering of cafés, restaurants, bars and shops.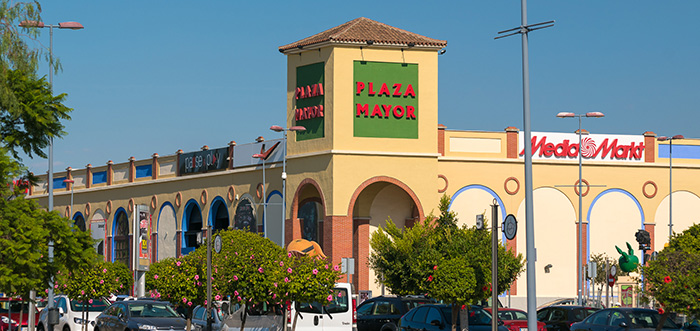 Once in the town centre, street upon shop-fronted street stretches out before you, buzzing with activity day and night. Between the stores and gift shops sit plenty more bars and restaurants, most with an open-front where al fresco coffee-sipping and people-watching can be enjoyed at your leisure.
While a great place to simply stroll around, also offers several excellent attractions. Torremolinos Aquapark, for example, claims to have the tallest waterslide in Europe, and nearby is the Crocodile Park. Just outside of town, the sprawling Plaza Mayor commercial centre is home to an outlet village, a large Leroy Merlin store and an IKEA – idea for furnishing your newly-bought home in the sun.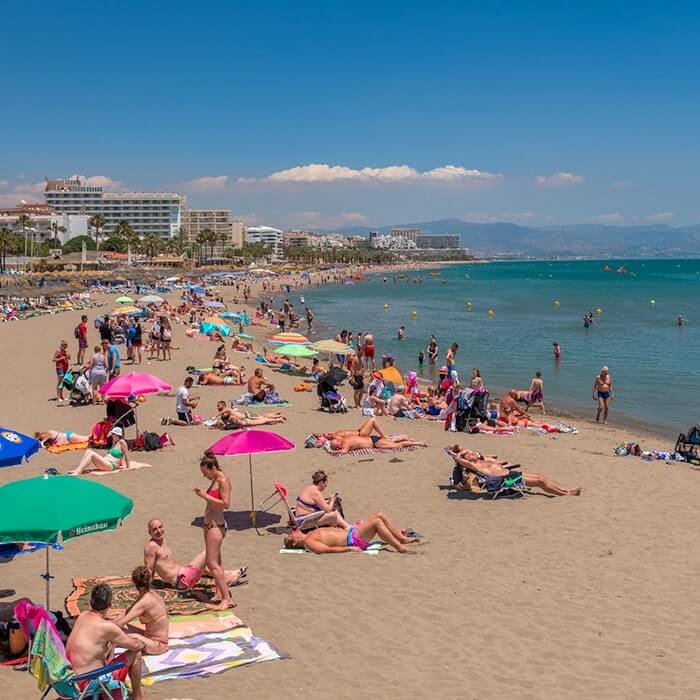 Social Gatherings for the Expat Community
Torremolinos' previously legendary nightlife has now been usurped by almost all of its major competitors to the west. Benalmádena's close proximity, 24-Hour Square and marina combine to draw most late-night revellers away, leaving behind an essentially pleasant and peaceful atmosphere.
Most bars in the centre will stay open until 1am, with some pushing on a bit later. So if you are simply seeking a quiet drink with friends Torremolinos is ideal. There are some larger clubs but they are mostly quite Spanish in make-up and clientele. In conclusion, Europeans seeking the hedonism of old will need to take a short taxi ride to Benalmádena to raise spirits!
If you want something a little more substantial from your evenings, this place will not disappoint. La Carihuela has some great tapas bars, dancing venues, cinemas, theatres and many social gatherings for the international community to enjoy. Torremolinos has been around long enough to know how to keep all ages entertained at any hour of the day.