Captivating History
Historical fact or urban legend? Monda, in the mountain hinterland above Marbella, has long claimed that it was the scene of the Battle of Munda in 45BC, between Julius Caesar's army and Pompeian forces.
The trouble is that so do several other current towns in the former "Hispania". Some historians argue that "Munda" is the Roman name for modern-day Ronda ; others that the battle was fought near Montilla (in Córdoba province) or outside Osuna (Sevilla) .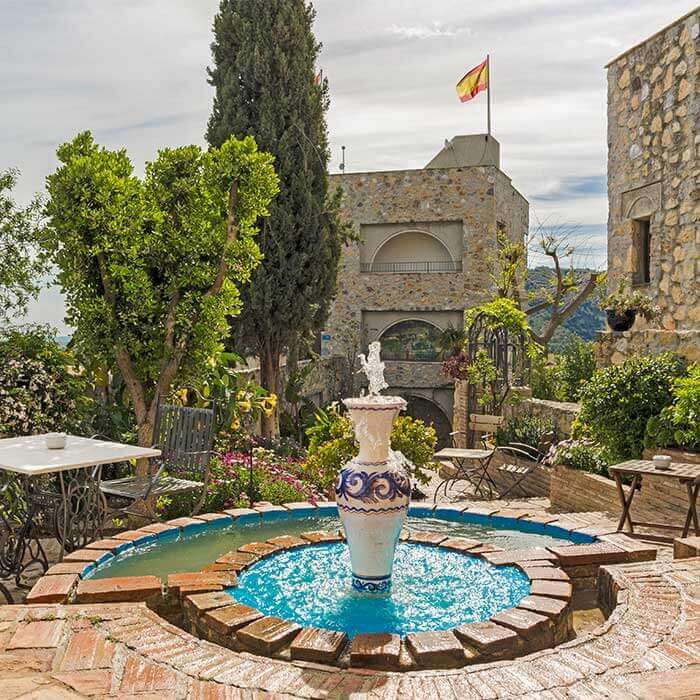 If Monda was the battle site, its iconic castle – an imposing hilltop fortress that affords commanding views over the valley and village – would have been a key target (and prize) for the opposing forces in this final battle of Caesar's war against the leaders of the Optimates.
Today, its modus operandi is less conflictive: transformed into a boutique hotel and gourmet restaurant that attracts guests and fine-diners from throughout the Costa del Sol – and further afield.
Located just beyond two other white-washed mountain villages also well-connected with Marbella by highway, Monda can sometimes be overlooked and passed by on the way to somewhere else. For those who stay, however, either as visitors or eventual residents, the town's appeal extends far beyond the castle.
Andalucian Essence
The terracotta tiling, wrought-iron windows, winding alleys and cosy apartments capture the essence of Andalucian village life, while the surrounding vineyards and olive groves give Monda a timeless atmosphere. Undulating and captivating – albeit in some parts unforgiving – Monda's terrain can be enjoyed on horseback or on foot.
It is, in short, an alluring town with just the right balance of vibrancy, accessibility and seclusion to make it one to add to your wish-list if you are thinking of moving to the Costa del Sol or seeking a tranquil holiday home.