Helping You Make Your Own Big Decision…
If you are thinking about buying a Spanish property, and perhaps even settling permanently on the Costa del Sol, check out the personal accounts of these VIVA clients who have already taken the plunge and are supremely happy they did make the move. Also... VIVA's vendors confirm we deliver extraordinary results.
The VIVA Way
What people are saying about Viva's standard-bearing services...
Professional attention
Authoritative advice
Extensive office network
Experienced associates
Affable service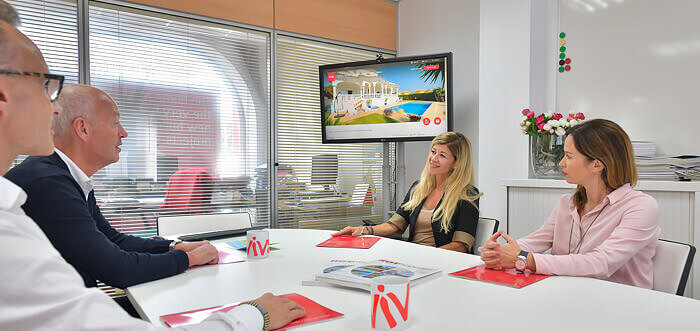 Satisfied Buyers
We wanted to buy a second home as an investment and Spain seemed like the best place to look, After an exhaustive search, we chose to settle in Benalmádena. We were thrilled when we heard about this development.
Richard and Simone Nash
England
Thanks for the excellent service we received while looking for, and finally purchasing, our Spanish property. The professional and personable manner in which we were treated was much welcomed. The whole process was relaxed and stress-free – hard to imagine, particularly given our 12-year-old daughter was with us throughout. We felt fully informed throughout about what would happen following the purchase, legal matters and what facilities were available to us through VIVA once we took ownership of the property. We would wholeheartedly recommend VIVA to others.
J. Boam

We are the owners of a property which we purchased through VIVA in Riviera del Sol. Throughout the whole transaction we have been treated extremely well by all your team and the legal people your company put us in touch with. I have to say that VIVA made the whole process stress-free. While a lot of companies talk about after-sales service, VIVA really delivers. It is not often you find this in a company and I really believe this is VIVA's ace card. We are delighted with our property and are now advising all our family and friends that if they are going to purchase a property to contact yourselves.
D. and F. Clancy

VIVA's representative was brilliant. She really understood our needs and when we saw the Alhaurín Golf development, we knew she'd found the right place for us - the golf course was an added bonus!
Robert Evans and David Roberts
Coventry
We are writing to you to let you know how impressed we were with the service we received from VIVA in connection with the recent purchase of two plots of land in Coín. All the staff were fantastic; they went out of their way to make meetings with the lawyer, an architect and opening a bank account with us very easy. As we were short of time our representative even came in on their day off... we spent a whole day just driving around getting to know the area. We certainly got exactly what we were looking for, and would not hesitate to recommend VIVA to anyone.
R. and V. Murton

The process of finding a property in Spain was made very easy by our VIVA consultant, and everything was explained in detail. We wanted a house outside the main tourist areas and so he took us inland. On our first trip out we found our new Spanish home. You have made our dream a reality and we can't wait to move to Spain in the near future. Thank you VIVA.
G. Hall

We arranged a trip out to the Costa del Sol where one of VIVA's representatives took us out to see about six places. She understood our needs brilliantly and the final apartment we visited suited us down to the ground. The process of buying property in Spain can be surprisingly straightforward, particularly with the help of an English-speaking company like VIVA. Having VIVA's support has been crucial. We're very happy.
Mark and Clare Bevan
Surrey
We love the idea of living a simple life away from the tourist route, and the house is perfect for our needs. Our dream is to spend the winters here in Spain and the summers touring festivals in Europe with our performance work and jewellery stalls.
Paul Dix and Ellie Wood
Midlands (UK)
I have recently purchased a property in Benalmádena and would like to take this opportunity to thank VIVA for all the help you gave in ensuring the process went as smoothly as possible. I've been more than impressed with the professional and friendly service I received from everyone at VIVA. We were guided through the process and the team was always there to help with any queries we had, no matter how minor. We will be planning another purchase later on this year, and we will definitely be contacting VIVA again.
S. Ethell

VIVA gave me all the relevant information about currency exchange and transfer companies in the area. All the transactions went without a hitch. Overall everything progressed reasonably smoothly, which when buying from 3,000 miles away is really what you want and need. This was certainly due to all the good advice and contacts we were given along the way.
Gordon and Susan Thomson
Gibraltar
As you know we recently bought a property in Floresta Sur and would like to say what a fantastic part your representative played in the process. He went over and above what was expected and nothing was too much trouble. I would have no hesitation in recommending VIVA, and this is as a result of his excellent customer service.
Carmel Hallinan

We were over in Spain (unfortunately with another company) and called VIVA out of the blue to see if you could help. We were met at the hotel and I cannot begin to tell you what a lovely day we had with your representative. Your team are a credit to you.
Lesley and Melvin Bartlett

In my dealings with your company, and indeed your UK partner, the experience has been outstanding. I congratulate you as a company on recruiting such excellent staff and finding such excellent partners in the UK. I have heard so many horror stories from people who have bought properties in Spain; all I can say is they obviously didn't deal with the right company. Your team couldn't have been more helpful. You have two very happy customers who would strongly recommend VIVA to anyone buying in Spain (indeed, we already have done).
Peter and Julie Ayliffe
United Kingdom
We (Americans) have spent at least three months each year (for the last 20) living abroad and have visited almost 40 countries. We chose Spain for our permanent retirement last year as it is the perfect compromise of lifestyle, cost, food and weather – we haven't regretted a day of it. VIVA found us the perfect home in Estepona surrounded by Spaniards and expats from 18 different countries. Your (blog) article hit the nail on the head: Spain is a top choice.
Allen Grennell
Estepona
I remember telling VIVA at the outset that even we didn't know exactly what we wanted, but they never once gave up on us. And then one day they phoned to say they were sure they'd found us exactly what we were looking for. The moment we saw Al Lago, we knew our search was over and that we'd found the property we'd been dreaming of back in New York!
Mona Arain and Stefan Crites
New York
By dealing with an agent like VIVA, we always had someone that was on hand when we needed them. If I was to give any advice to prospective buyers, it would be to make sure you have an estate agent that you can use if you need things to be done remotely.
Geoff and Catherine Philpot

We would both like to thank you very much indeed for your excellent service and attention to detail. As you know, estate agents have rather a bad reputation here in England but we can only say that we were very impressed by the way in which you dealt with our enquiry and showed us around.
Richard and Gill Peruscini
England
The search for the right home was a dream come true, as VIVA's charming representative took us out to the mountains beyond Ojén and Monda. The house VIVA helped us to find is perfect for our requirements.
Alistair Forrest and Lynda Adlington
United Kingdom
The Costa del Sol is perfect because it's an all-year-round destination that we can reach cheaply from the UK. We've done our holidaying all over the world and now we just want somewhere we can reach quickly, that's a home from home. We went out with VIVA and ended up buying on the first day.
Paul Cossins and Family
United Kingdom
Thank you for the information pack I received last week – what a fantastic DVD! I've shown it to friends and family who are equally impressed. The DVD and brochure have given us much more insight into the Costa del Sol than I managed in months of research. Keep up the good work.
R. Murray

We attended a Spanish property exhibition in Birmingham and were fortunate enough to find VIVA. From that moment, through to our final purchase, we received a level of service and courtesy second to none. Thanks to VIVA's superb customer service and professionalism, we bought two properties in Spain and subsequently discovered that there was a great need for English greeting cards in Spain - our company was born!
Herr och fru Guyan
United Kingdom
The VIVA staff were very helpful. After giving the team a list of our requirements, we were taken on a personalised property tour of the area. We described our dream home and VIVA showed us some great properties. VIVA helped us every step of the way. The team is always on-hand and even offered an after-sales service to help with furnishing our new apartment.
Ron and Leonie Sturgess
England
We are in our new house now and it feels just as good as we hoped. We just wanted to thank you for all your help; it would have been much, much harder, if not impossible, without your help!
Eero and Cathlin

VIVA showed us a selection, and we eventually fell in love with an apartment in Elviria (Marbella). I would probably have never bought my dream home had it not been for the professional attitude of VIVA, and the way in which they gave me the information I needed, when I needed it in a clear and rational manner. I have bought more than six properties throughout my life in the UK and my Spanish purchase was by far the easiest and least stressful.
Alan Dovey and Jane Allen
United Kingdom
From the time you collected us from the airport, we had a truly enjoyable experience. You gave us all the time we needed, without pressure, to make up our minds. Into the bargain, we believe we have now got a great investment and holiday home, and we have had outstanding service from VIVA and we will happily be recommending you to our friends.
Sheena and James

We have received first-class service. At all times VIVA has been extremely efficient and kind. Their attentive and friendly and assured nature has removed much of the stress involved during and after the purchase of our property and they continue to be of tremendous help even now. For after-sales customer service, VIVA is exceptional.
Susan Follett

I want to thank you all for the wonderful service afforded me and my wife. I would also like to thank your representative for his professionalism throughout the time he was with us and for finding the perfect home for us to live in Spain. Everything has gone perfectly from yourselves to the lawyers to the builders. Thank you for a wonderful service.
Peter Spilling

We bought our El Soto property from VIVA and were very pleased with the assistance and with the overall professionalism of your company. In a couple of years we will be in the market for a villa, and will not hesitate to return to VIVA.
Don and Carole Warner

We were very impressed with the whole VIVA service. They don't waste any time at all. We talked to one other couple who took a year to find a property. We did it in a day! And being chauffeured around was brilliant. We'd never have found the places we saw if we'd been on our own.
Nick and Janet Cook

My wife and I were absolutely delighted with the help we received, in particular the patient and courteous way we were dealt with. We not only felt that we had found our perfect property, but we had acquired a new friend in Spain as well. We are definitely going to recommend you to others.
R. Cope

Satisfied Vendors
We had our townhouse in Estepona listed with five or six different agents, but it was VIVA who sold it for us. They really came up trumps, so much so that we've just flown back from the UK to list our other property with them.
Helen and John Haywood
United Kingdom
To be honest, when VIVA sold my Coín villa in just five weeks, I couldn't believe it. I never expected it to sell anywhere near as quickly as that. It goes without saying that I couldn't be happier with the service I've received.
Roger Coe

We had our property in Costalia del Mar (Estepona) listed with several agents, but VIVA brought us far more prospective buyers than anyone else. Not only that, but they also managed to sell it for us during these currently difficult times.
Antonio Valdés and Carmen Delgado

If you're looking for a reliable estate agent who gives you great service and fantastic results, speak to no one else but VIVA.
Bernd and Jutta Ehrlichmann