Tour Golfing Pedigree
It would make an interesting pub quiz question for those who like to think they have a fairly profound knowledge of Costa del Sol geography. In what municipality is the luxurious macro-estate of Sotogrande located? The answer, of course (the heading on this article gives it away), is San Roque.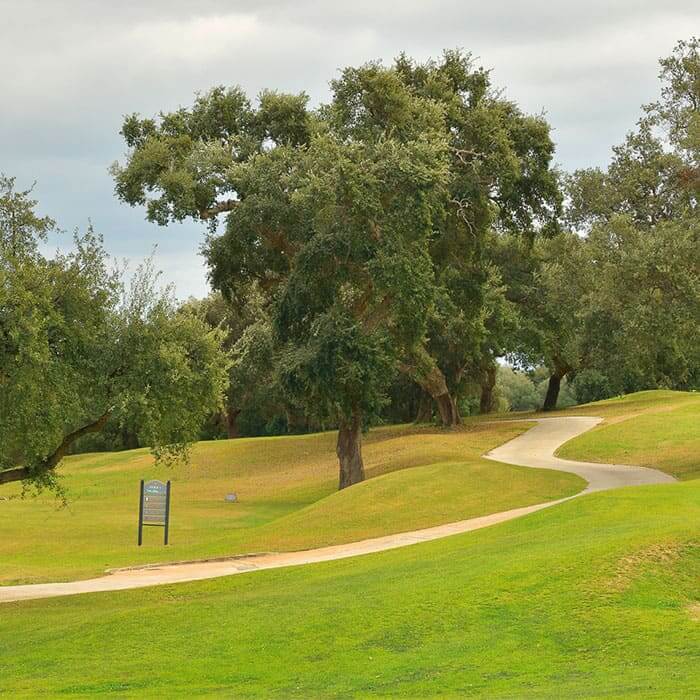 Those prone to a touch of pedantry might argue that San Roque is, in fact, in Cádiz (not Málaga) province so not officially the Costa del Sol, but tourism authorities include at least Sotogrande in their promotional campaigns for the Coast – being loathe to exclude such a prominent area and its renowned golf courses.
For many people, it has to be said, San Roque is recognised as barely more than a large sign-post and partly obscured town on the hill as they drive past Gibraltar and towards Algeciras. In reality, however, it is so much more – at least the overall municipality.
The town itself is essentially like any other southern Andalucian urban village: narrow cobbled streets, white-washed houses, Juliet balconies and colourful flowers, a central square, dusty bars and chalk-written tapas boards.
Select Suburban Splendour
Outside the town borders, this sprawling municipality extends east to Guadiario parish (on the river of the same name), returning west through the ultra-select suburban splendour of Sotogrande, and covering parts of the Alcaidesa golf and beach resort (with La Línea de la Concepción).
Along the way is San Roque Golf Resort, comprising a well-appointed contemporary residential estate and two golf courses (Old and New) that have hosted such top international events as the Spanish Open on the European Tour.
Holiday and retirement homes in these select areas attract a mix of Spain's moneyed, celebrity and aristocratic classes and affluent visitors and new residents from northern Europe.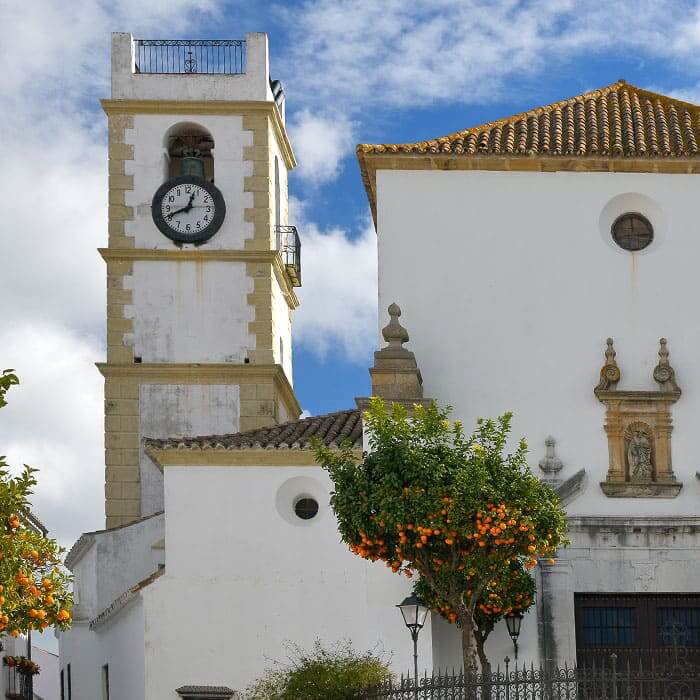 Day-Time Pursuits and Evening Pleasures
Freshly squeezed orange juice, aromatic filtered coffee and lightly buttered croissants spilling feathery flakes onto your brightly coloured swimming costume – that's breakfast. Sparkling morning sunlight reflecting off the Mediterranean – that's the weather. Terracotta tiling underfoot, a private patio with swimming pool overlooking the hills that tumble down to the sea – that's the setting.
At least on the weekends… unless you are retiring to the Costa del Sol or wealthy enough not to work. In the case of the latter, San Roque living is well located for both living and working: a convenient drive to nearby Gibraltar or further afield to Estepona and Marbella – and the views either side of the town are spectacular.
San Roque offers two distinct choices for night owls: the local way with family-focused chatter, tapas, beers and wine until the early hours sitting around rickety old tables in the town square; or more sophisticated revelry in Sotogrande marina, with its chic bars and restaurants – and languid yacht-watching.