Lush Olive Groves
Picture-postcard, rural and relaxing... Casarabonela offers the classic Andalucian way of life: secluded valley setting, surrounded by mountain scenery, clean country air, white-washed village homes and wonderful climate.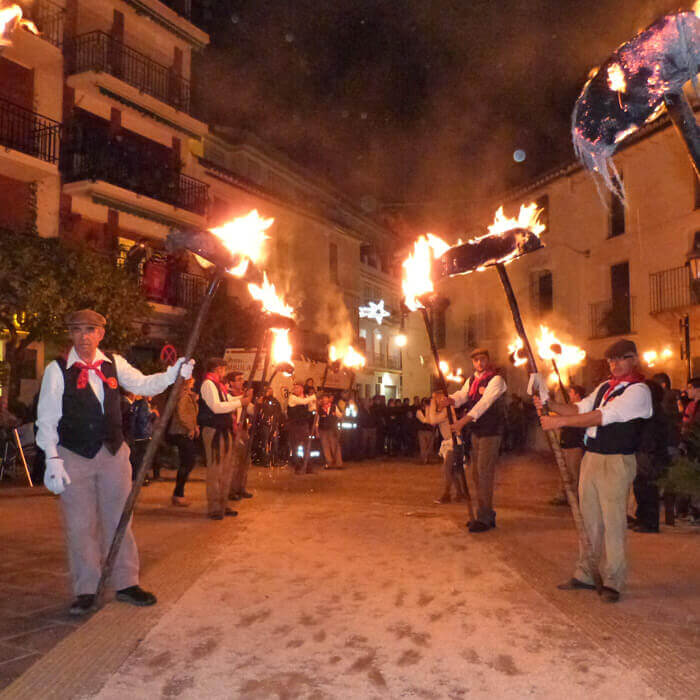 Bordering Antequera and Ronda municipalities, Casarabonela has the staple Moorish roots, Christian past and agricultural make-up that defines much of this part of the world, somewhat off the beaten track but still under 50 kilometres from Málaga capital.
Olives play a major part in the village's economy: the surrounding hills are almost exclusively given over to olive groves and every 12 December the locals celebrate the annual harvest with an effervescent "Fiesta de los Rondeles" procession.
With such an abundance of natural resources, villagers and visitors alike are keen to make the most of their local environment.
Fascinating Valley Landscapes
The mountains are a veritable playground for hikers, horse-riders, mountain-bikers and casual walkers, rewarding the intrepid with rarely glimpsed views of the neighbouring valleys and distant horizons. A trek through the cool shade of the forest is the perfect way to enjoy an invigorating start to your morning.
In the town centre, an enduringly strong sense of community has helped engender a fascinating range of local commodities in the "High Street" – the ideal way to pass a pleasant afternoon, after savouring delicious traditional cuisine on one of the many al fresco dining terraces scattered throughout the village's plazas and courtyards.
As in most "sleepy mountain villages" in Andalucía, nightfall brings with it a common conundrum: retire to bed early, read a book accompanied by a post-prandial liqueur, or drive to a larger town. Fortunately, as we have noted before, this is Spain and even sleepy mountain villages stay open after sunset – with many establishments welcoming revellers until well past midnight.