Gay and lesbian Spain
Spain has changed greatly over the last decade or so, but what is it like now for gay or lesbian residents or tourists?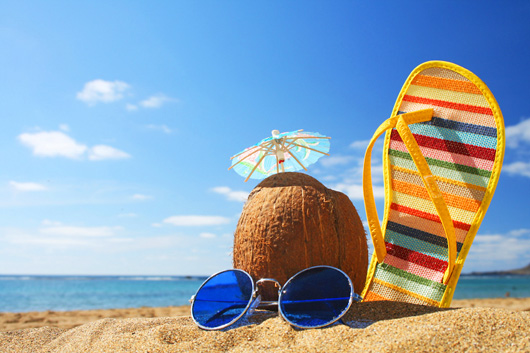 Back in 1975, a trip across Europe would have been a completely different experience to today. While the post-Communist eastern nations are understandably unrecognisable today when compared to 35 years ago, many other countries have undergone massive social and political upheavals too, none more so than Spain.
In 1975, Spain still existed under the shadow of General Franco and his fascist regime. Political oppression, institutionalised torture, severe Catholicism and a distrust of liberal attitudes reigned. A few thousand kilometres away in The Netherlands, the social landscape was entirely different: relaxed laws and a laid-back, liberal outlook on life created a cultural utopia that was almost at complete odds to Franco's restrictive and trodden-down Spain.
Fast-forward 40 years and the boundaries are blurred immeasurably. Spain's slow transition towards democracy following Franco's death in 1975 has not been without its setbacks but, these days, the country is one of the most liberal in Europe, becoming in 2005 the third nation to legalise gay marriage after the Netherlands and Belgium.
And although Spain's vociferous religious backbone still has the capacity to undermine much of the country's social and political progress, the strides made by the Spanish people in such a small period of time are extremely impressive.
So macho
Public approval of gay marriage has become the norm, which is encouraging, particularly in such a traditionally patriarchal and macho country as Spain. The image of your typical Spanish 'hombre' – all bushy moustache, blue-collar sensibilities and gruff demeanour – still applies throughout much of the country, yet homosexuality is generally well accepted in all areas Spain. Of course, discretion is best exercised in some environments – particularly away from the resorts and larger cities – but this is the same for pretty much every country in the western world.
Spain's most cosmopolitan areas are some of the most gay-friendly destinations found anywhere in the world, particularly Barcelona, Sitges and the Costa del Sol's very own resort of Torremolinos. Málaga and Torremolinos share the Campo del Golf nudist beach and Gay Village, which are two of the largest gay beach areas in Europe.
Elsewhere in Torremolinos are a number of bars and clubs catering almost exclusively for a homosexual clientele, including the infamous Parthenon discoteca in the heart of the resort. The La Nogalera strip is famous for its gay bars and clubs, proving an irresistible draw for the many thousands of homosexual tourists who descend upon Torremolinos every weekend of the year. Elsewhere on the Costa del Sol, every resort is accepting of homosexuals, particularly Fuengirola, Estepona and Puerto Banús.
For more information on everything gay and lesbian in your local area, take a look at the links below.
The Association Colega is perhaps the best source of information for gays, lesbians and transsexuals on the Costa del Sol.
Colega
Address: Centro de Información y Asesoramiento, C/ Victoria, 8, Local 1, 29012 Málaga
Tel: 952 217 199
Open: Monday to Friday 09:30-14:00 and 18:00-20:00. Closed throughout August

www.colegaweb.org
Perhaps the most comprehensive gay guide for the region can be found at www.gaytorremolinos.com – Torremolinos dominates the gay scene on the Costa del Sol, so this is the place to head to for the latest updates on bars, clubs, hotels and other facilities that are either gay only or gay friendly.
For a wider overview of Spain's entire gay scene – with some good information on Malaga, Seville and other parts of Andalucía – visit: www.cogam.es/
Life in Spain main page
More from Life in Spain