Every Aspect Covered
Information on moving to... and living, buying and selling property on the Costa del Sol
We have an important maxim at VIVA: "We won't contact you, unless you ask us to." However, when you do reach out to our VIVA Customer Services team, we will make sure you receive the best and most knowledgeable advice, help and follow-up service possible.
Having handled thousands of queries on every aspect of our services over the years, we operate a no-unsolicited contact policy with our clients because our experience shows us that, when the time is right for you to request information or to visit the Costa del Sol, you will let us know. That's when our Customer Services team springs into action.
Melany
Customer Services
We are acutely aware that, particularly during the Costa del Sol property boom of the mid-2000s, many companies hounded anyone who had left their contact details (in good faith) with an array of largely internet and external exhibition-based agents.
To be honest, we actually don't have the time to be calling at all hours of the day and night, and nor would you want us to. Scattergun telemarketing is simply not our style.
What we will do is dedicate any amount of time you require to answer each and every question you may have. And, if by chance we don't have the answer, we will put you in touch with someone who does. We have been helping our clients this way for a long time now and we take great pride in the service we offer.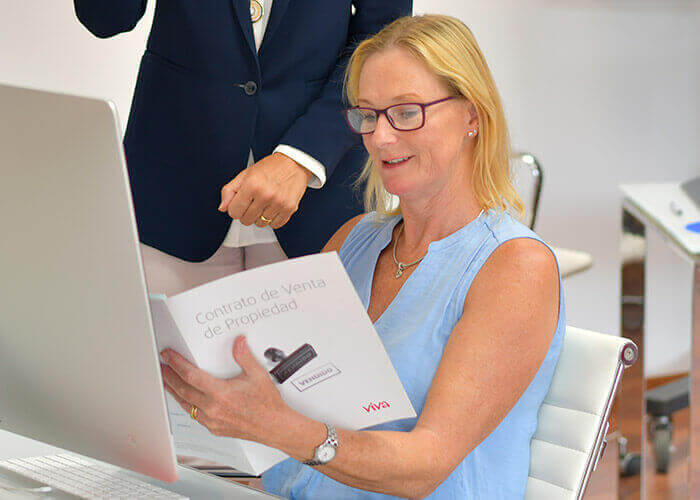 Please feel free to email the Customer Services team with any questions you have, because...
We know it is important to you, we love to help and that's exactly what we're here for.
If you would like to know more or hear from us further: