International Expertise, Local Knowledge and Personal Attention
Founded in 1983 and with its head office in Marbella – at the heart of the Costa del Sol – De Miguel Lawyers specialise in property conveyancing, company formation, tax and accountancy… and we pride ourselves on offering personal attention at all times. We provide a wide range of legal services to individuals and businesses alike.
Rebecca Guemalmazian
Customer Services

Our Philosophy
Our firm's philosophy is based on establishing and maintaining direct contact with our clients at all times. As we are not a large company, instead of finding that you are perhaps dealing with four different lawyers depending on the matter in hand, at De Miguel Lawyers our clients benefit from continuity and personal service.
"We offer our clients continuity and personal service every step of the way"

What We Do
We speak English and Spanish, and have interpreters available for other major languages, including German.
Our services include the following:
Legal studies and advice on all matters concerning the sale and purchase of real estate.
Offshore company formation and incorporation service, from the creation of the business to its ongoing management.
The constitution of Spanish companies, whether it be an SL (Sociedad Limitada), SA (Sociedad Autonoma) or other type of business.
The management of all tax and accountancy requirements for all types of businesses.
Legal advice for both residents and non-residents, regarding inheritance tax and the processing of wills, etc.
Legal proceedings, both civil and criminal.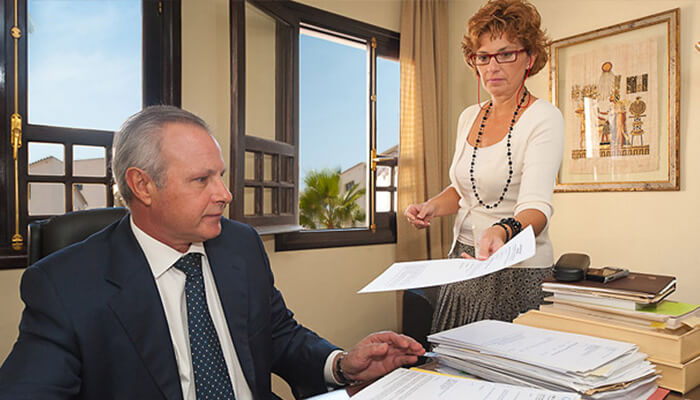 Company Background
During recent years, our firm has been involved with providing juridical advice to property developers on the Costa del Sol in connection with the legal side of the real estate business, as well as to individuals purchasing property, particularly in southern Spain. Among the broad range of services we provide, we also have international expertise in the creation of offshore companies, as well as providing legal advice to the APGA (Andalucian Association of Golf Professionals).
Carlos de Miguel Jr. joined the company in 2016, after obtaining a law degree from the University of Granada and completing his studies in London. Most of his current work is focused on national and international tax, real estate investment, and civil law in general.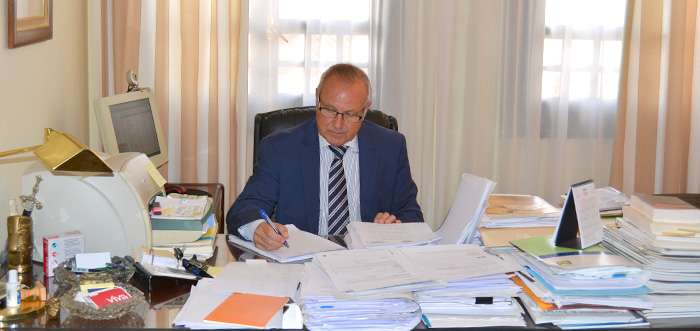 Personally Speaking
"My family is originally from Madrid, but we moved to the Costa del Sol in 1965. With the region's unparalleled climate, the wide range of first-class services on offer and the friendliness of its inhabitants, well… I've lived here ever since. In my opinion, it's one of the best places on earth. There's simply nowhere I'd rather be."
"Having been in legal practice on the Coast for 30 years, we pride ourselves on our in-depth local knowledge"
Frequently Asked Questions
What is the IBI tax and who is it payable to?
The "IBI" stands for Impuesto sobre Bienes Inmuebles, or Property Tax. Due on all property registered at the Land Registry, the amount payable varies depending on the location and value of the property in question. IBI is an annual tax and is payable to your local town hall. If your property is furnished and supplied with water and electricity, you will be liable for this tax even if you only use the property occasionally.
When I buy a property in Spain, do I need to make a Spanish will?
Although it's not obligatory, it's always a good idea to draw up a Spanish will to cover your assets in Spain as it will make things easier and much less complicated in the event of your death. In the case of any previous marriages, especially if there are children and step-children, then it becomes even more important.
Can I import my UK-registered car into Spain?
Yes, of course. Imported vehicles owned for more than six months prior to the owner becoming resident in Spain are not subject to import duty, provided that VAT (IVA) was paid in the EU country in which it was purchased. Once you're here, you can use your car for a period of six months before having to re-register it in Spain. A registration tax, based on engine capacity, is due on all cars and should be paid at the local tax office (Agencía Tributaria).
What is a Certificado de Empadronamiento, and do I need to have one?
The Empadronamiento is a municipal register or census list and registering on it is obligatory if you are going to spend more than six months a year in Spain. Registration verifies your presence in Spain and means that you are considered to be an official member of the community. There are many benefits associated with having a Certificado de Empadronamiento. For example, you may be eligible for discounts on the IBI tax. It may also be required if you want to buy or sell a car, apply for residency, apply for a NIE (Número de identificación de Extranjeros), get married, register a child in school… and so on.
If I live in Spain, can I vote in local elections?
Yes, EU citizens living in Spain are eligible to vote – or stand as a candidate – in local and European elections, so long as they are registered on the Empadronamiento.
Contact Form
We will get back to you within 24 hours.