Office Network on the Costa del Sol and Overseas
A leading international law firm for more than a decade, Manzanares have three offices on the Costa del Sol - in Marbella, Alhaurín el Grande and Málaga - as well as a network of overseas branches in Brazil, Bulgaria, Italy and Morocco.
Alice
Customer Services

Who We Are
As one of the foremost legal practices in its sector, our desire to take our services to our clients is demonstrated by the fact that we have created a network of international offices to safeguard and defend clients' interests by meeting – and indeed exceeding – their expectations.
"Our strength is rooted in our structure, our significant geographic presence, our specialisation and our proven independence and client loyalty"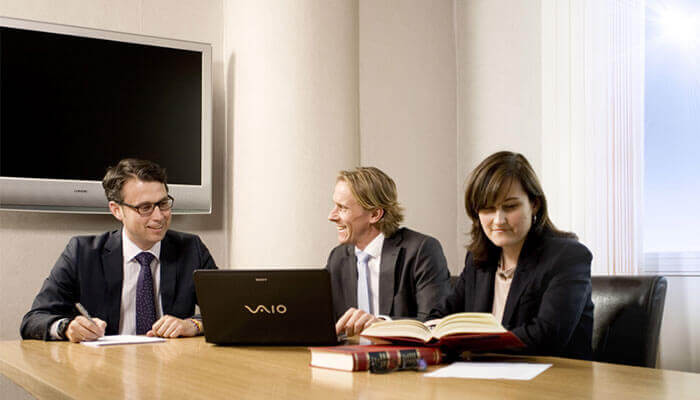 What We Do
We are experts in all legal disciplines, and because of our deep understanding of other countries and their customs – both in Europe and further afield – we can ensure smooth and fluent communication.
Our high-quality professional services include the following:
Conveyancing
Real Estate, Building & Urban Planning Law
Will Validation & Law of Succession
Finance & Tax Law
Claims & Litigation
Tax & Accountancy
Labour & Social Security Law
Advisory & Management Services
Mortgage & Loan Administrative Procedures

Company Background
We aim to provide a comprehensive and professional service by establishing and maintaining close contact and a personal approach where clients are informed at all times of the procedures we are carrying out on their behalf. Minimising as much as is possible the impact that a different culture and legal system may have on our expatriate and non- resident clients, we also always try to keep legal terms and processes simple and straightforward.
"Our in-depth local knowledge - combined with integrity, loyalty and the scope and quality of our services - ensure that our clients' interests are always in the safest of hands"

Our Philosophy
In spite of what many people may think when it comes to seeking a lawyer's advice, we always recommend to our clients the simpler, cheaper and most advantageous solutions because, depending on the case in hand and each person's individual circumstances, expensive and lengthy processes are not always the best option. That's why – before drawing-up a plan and providing an estimate of costs and fees – we take all factors into account, study the case in detail and listen to our clients carefully.
"The professional yet informal atmosphere we have created is transmitted to our clients, who will find our lawyers both approachable and realistic"
Contact Form
We will get back to you within 24 hours.