Weekly Property Update & Latest News
Join over 120,000 people in receiving our unbeatable Weekly Property Update, as well as the best up-to-the-minute news and lifestyle Blog on the Costa del Sol!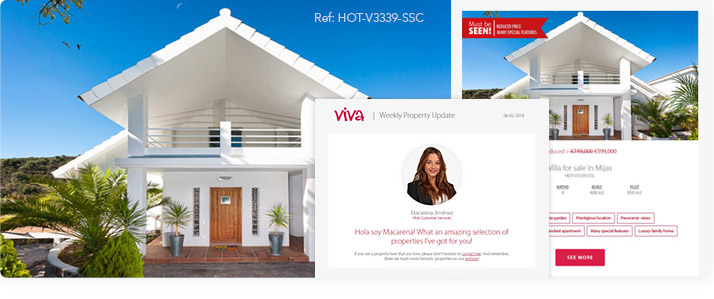 Weekly Property Update
If you don't want to trawl through hundreds of properties to find one that fits your brief, leave the hard work to us!
We go to great lengths to make sure YOU receive a selection of 7 of the HOTTEST properties on the Costa del Sol property market every single week. Deliberately designed with all budgets in mind, the Weekly Property Update covers all types of property, including apartments, townhouses, penthouses, villas and fincas… you name it, we hunt it down for you!
Are you looking for a beachfront property? Do you want to be within walking distance of the Costa del Sol's famous golf courses? Are properties with great rental potential top of your wish list? Or are you a nature-lover with a yearning for the perfect countryside retreat?
Whatever the answer to these questions, our fabulous Weekly Property Update has something for you. Our property experts also give you the inside track on what's HOT about each of our featured properties to help you decide if it's a perfect match for your requirements.
And the best part… you can access it while you're on the move via your mobile phone or tablet, as well as from the comfort of your own home.
Blog Update
Keep your finger on the pulse and stay informed with our Blog update: a compilation of our best and most engaging property news, lifestyle and culture posts, straight from the ever-informative VIVA Blog.
Another bonus is that you will be the first to receive notifications about all VIVA Exclusive Developments & new build projects!
Why not also check out our social media pages and follow us: