Planning your move to Spain: When you arrive
Once you've tied up all of your loose ends in your home country and are ready to move, you're bound to have a lot of questions. Here's a practical guide to getting off to the best possible start.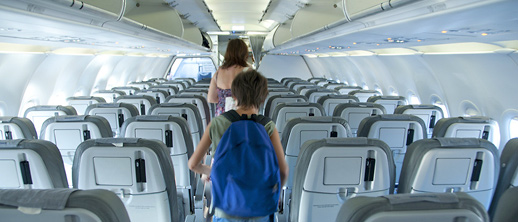 When you arrive

NIE number
The first thing you MUST do on arrival is obtain an NIE number. This is a simple process providing you follow the guidelines. There are business agents here in Spain that will manage your application for you, called "gestors". To do it yourself, you will need to go to the National Police station and collect an application form. There are usually interpreters available to help you in your own language and sometimes you can complete the form in English. You will always need your passport and a photocopy and several passport-size photographs.
Find out more information about NIE numbers and how to obtain one here.

Social security
If you're planning to work in Spain you'll need a social security number. To obtain your number simply go to any social security office with your original passport and a copy. You'll have to complete a form, which is in Spanish, but questions are very straightforward (name, surname etc.). If you are going to be working in a company on payroll, your employer will usually pay a large part of your contribution to Social security as part of your package.

Working in Spain
Spain employs thousands of foreigners, and you should find plenty of opportunities.
To find out more about working in Spain, take a look here.

Spanish Residency (Residencia)
You can apply for Spanish residency (residencia) if you plan to live in Spain on a permanent basis, but it is NOT compulsory for EU citizens, although there are advantages. You'll need to complete an application, available from your local National Police department. You may wish to employ the services of a "gestor" for your application.
You'll need to submit three passport photographs, a full passport (original and two copies), title deeds or a rental contract stating where you live, a work contract and a small fee (approx. £4.00). Requirements vary depending on where you apply, so always check before you go.
Find out more about applying for Spanish Residency and why it's a good idea here.

Tourist or resident?
If you're going to be visiting your Spanish home for several holidays a year, but still plan to spend the majority of your time in the UK, it makes sense to stay as a tourist.
However, if you're going to be in Spain around half the year, or moving over permanently, it's usually a good idea to become a Spanish resident.

Taxes
It's a common misconception that if you're classed as a tourist in Spain you don't have to pay Spanish income tax. Sadly, that's not true. Even if you're only here a couple of months a year, you'll still have to pay tax on any income you earn in Spain, such as rental income. And don't forget, if you're here for more than 183 days a year, then you'll automatically be classed as a fiscal resident and have to pay tax on your worldwide income in Spain.
There are a few tax benefits to becoming a resident - particularly if you're a property owner. For instance;
If you're a resident aged 65 or over and have lived in your home for three years or more, you won't have to pay Spanish capital gains tax at all when you sell up, however big your profit.
If you're a resident and leave your home to a spouse or child who is also a resident, you can probably avoid Spanish inheritance tax on 95% of the value of the property, subject to certain conditions
Plus, income tax rates in Spain are lower than in most of northern Europe.
Find out more about taxes you need to be aware of here.
Spanish Health System
Tourist status means that you're only covered for emergency medical treatment in Spain. If you're a resident paying Spanish social security contributions or a resident pensioner receiving a UK state pension, you'll have full access to the state health system and exactly the same entitlements as a Spanish national.
One thing to remember though, is that if you spend less than six months a year in the UK, you'll lose your right to free NHS treatment.
View our detailed healthcare pages here.

Moving between other countries and Spain
Becoming a resident doesn't mean you have to stay put in Spain all year, every year. If you want to spend the winter in Spain and the summer in the UK for example, or anywhere else, that's fine. As a Spanish resident you can stay in another country for as long as that country allows.
Planning a move can be stressful at the best of times, considering a move overseas can be even more daunting. Don't let the stresses get you! Get in touch with VIVA today, we know how to avoid the pitfalls and the tried and tested most practical and stress-free ways to plan your move in Spain, or to Spain from overseas. Get in touch today and let us do the hard work!
Moving main page
More from Moving