Healthcare in Spain
The Spanish healthcare system is widely envied across Europe, and for good reason. Hospitals, clinics and surgeries throughout the country are uniformly excellent, delivering modern facilities, low waiting times and exceptional service, consultations, referrals and treatments.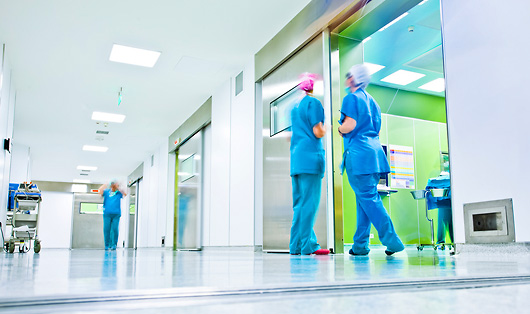 And the good news for British and Irish holidaymakers, visitors and expats is that they are eligible for nearly all of the services offered to Spanish nationals. Recent economic pressures and swinging cuts imposed by Rajoy's government have been offset by the not-inconsiderable boon of thousands of immigrants returning home, easing the strain on the Spanish health system. Hence, standards have remained uniformly high.
What's more, the general culture of healthcare is extremely progressive throughout Spain. The Mediterranean diet plays its part, but the fact that Spaniards live on average much longer than most other Europeans is down to its caring attitude towards its citizens. Doctors are thorough, not dismissive; nurses are patient, not hurried; and the people are responsible and (mostly) naturally inclined to healthy living (save for that fact that smoking is still something of a national sport in Spain).
Generally, the rules of what does and does not apply for EU citizens are quite simple, but it's worth arming yourself with the details before you pack your bags. Below is the technical stuff, but remember that this information is also important – you don't want to be caught out on matters relating to your health, particularly in a country that may still feel rather foreign to you...
Further links:
Life in Spain main page
More from Healthcare in Spain