Spanish Food: Tastes of Spain
Fine Wining and Dining by the Mediterranean
One of the rites of passage in moving to Spain, or visiting as a regular holidaymaker, is to experience the delights of Spanish food and drink. Once you have (and assuming your culinary tastes are fairly flexible), it is unlikely you will ever be fully content again limiting yourself to such home delicacies as toad in the hole, gravlax, bockwurst, bitterballen, coq au vin or borsch.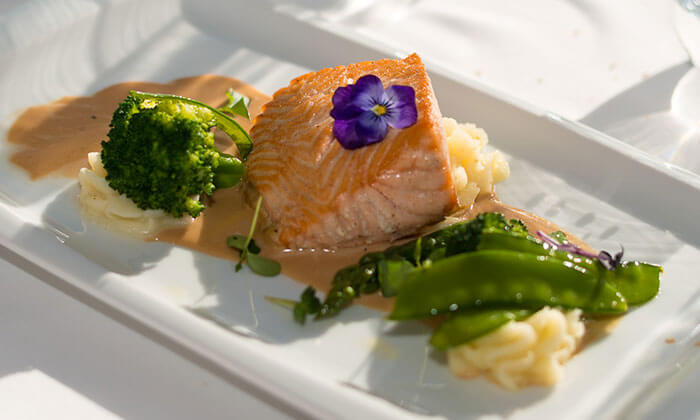 Local people's attitudes towards Spanish food tends to be quite salubrious and broad-minded – and they don't usually obsess too much over latest fads, calorie-watching or low-fat options.
It is true there is burgeoning access to fast-food outlets, and the pre-packed frozen food fridges in supermarkets are starting to take up more space, but Spaniards' enduring preference is for fresh, appetising dishes prepared at home or served in a cafeteria, tapas bar or restaurant-mesón.
A myriad of ingredients
With cookery and culinary-orientated shows proliferating on Spanish TV (as they do in just about every corner of the globe these days), for creative home chefs the supermarket shelves are packed with both classic and exotic ingredients from all over the world.
The flourishing trend for vegetarian and vegan cuisine is also well catered for in Spain. Long gone are the days when a request for a vegetarian option at a restaurant would be met with a bemused smile and an unappealing plate of lettuce, tomato, onion… and canned tuna. Or an omelette with speckles of ham!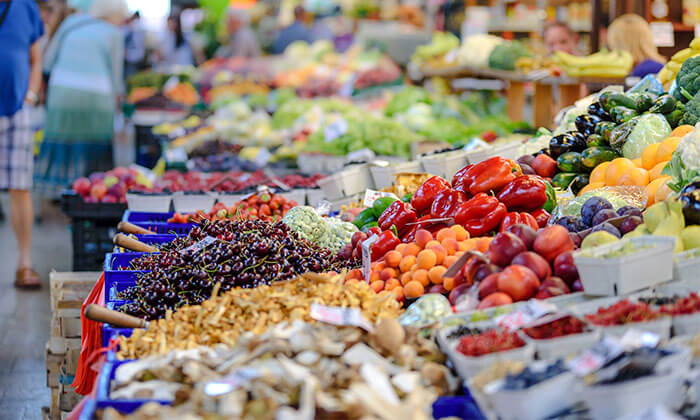 Eating in Andalucía
Spain's sheer scale and diversity means there is huge regional variety throughout the country when it comes to cuisine. In the north, meals are extremely hearty affairs, with suckling pig, steaming broths and rich stews dominating. Other regions such as Cataluña also have their own distinctive cuisines, while every inland pueblo will offer an individual take on the classics.
Andalucía, meanwhile, is the homeland of tapas. Meaning "lid" or "cover" in Spanish, the tapa originated in the bodegas of Granada, Córdoba and historical Castile as pieces of bread given free to patrons to place over their drinks to keep off the flies. Over time, these "lids" became more decorative and were soon just as important as the drink they were protecting underneath. Today, just about every bar in Andalucía offers tapas of varying selection and quality, occasionally free with a round of drinks, although more commonly sold at an extremely reasonable price.
Additional dishes and drinks that can trace their origins to Andalucía include sherry, gazpacho, Spanish omelette (tortilla), migas (essentially, flour-based breadcrumbs), cured ham from Jabugo or the Alpujarras, and olive oil.
Classic Breakfasts
On many a morning in Andalucía – along the Costa del Sol promenades, through the winding tapestry of Sevilla's ancient streets, or while filling up with petrol at a nondescript service station in the heart of the dusty sierra – it is not unusual to catch a whiff of something rather familiar.
The unmistakeable aroma of dough and sugar fusing together over heat will almost invariably transport your senses to a donut vendor from some fairground in the faraway past. Sweet and enticing… your interest is piqued, your appetite shaken from its slumber and cranked into overdrive.
They are churros you can smell, and for many people they are a Spanish breakfast staple – from Barcelona to Cádiz. Churros are deep-fried lengths of sweet dough, rolled in sugar and customarily dipped into a steaming mug of hot chocolate. They are eaten for breakfast, and by everyone from stick-thin catwalk types to those whose health might be better served by chowing down on something less calorific. Inexpensive and delicious either on-the-go or as part of a relaxed café breakfast, churros are one of the best-loved contributions to the Spanish food spectrum – and an increasingly popular sight throughout the rest of the world.
Of course, not everybody appreciates or enjoys a dish so sweet for breakfast. Fortunately, savoury dishes abound in cafés throughout the Costa del Sol, including all manner of omelettes (tortillas), rustic bread topped with garlic, fresh tomato, olive oil and thin serrano ham, toasted sandwiches and, of course, the classic "Full English", available in popular tourist areas along the Coast.

Languid Lunches
Business and office hours might have evolved in recent years, mostly to cater for the expatriate community's growing influence on the Costa del Sol, but one key everyday aspect of the Spanish lifestyle faces no risk at all of becoming an endangered species.
Lunch in Andalucía is the most important meal of the day – treasured by one and all. An Andalucian lunch should be cherished, savoured and, ideally, extended to a "sobremesa" (after-lunch conversation) over brandy or pacharán and coffee.
For the uninitiated, this is how it works: at approximately 2pm, you choose a café, bar or restaurant, snare a table outdoors and ask about the "menú del día" (menu of the day). This three-course offering of Spanish food will be well-priced (an average of around €10). This menu del día consist of:
Soup of the day with bread, a salad or a tortilla for starters
Choice of three or four mains (usually a grilled meat with fries or a fish dish)
A fresh dessert and/or coffee, accompanied by wine, beer, soft drink or water.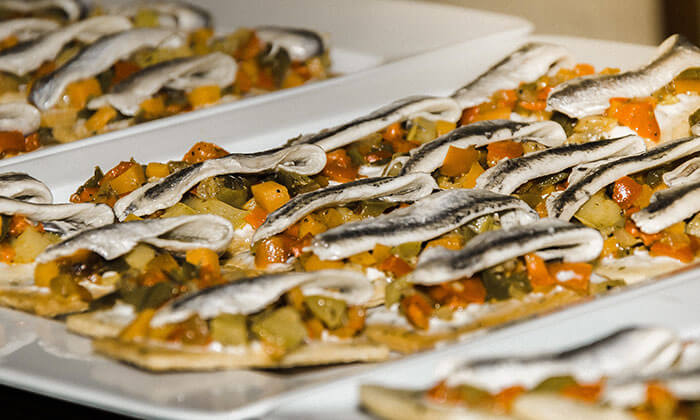 Tantalising Tapas
In the past, tapas tended to be mostly enjoyed during informal and impromptu gatherings over the weekend. Nowadays, however, there is no common protocol. It is even quite acceptable to order tapas at lunch or for a weekday evening meal in Spanish food etiquette. Of course, their main raison d'être is the perfect snack as you and your friends move from bar to bar, sampling the delicacies on offer in each. Some bars will be tapas-centric, with the entire experience centred around selecting and devouring any one of potentially dozens of different tapas. In other bars, they are a side order: on offer, but not the main reason for visiting.
All tastes are catered for (although vegetarians might be restricted to Russian salad, tortilla and "patatas bravas" – fried potato wedges) and just about every dish imaginable can be rustled up, including many that will be new to even the most seasoned tapas aficionado. This is the beauty of tapas (well, one of them): the constant invention, the endless discovery, the wide array of flavours and influences. Enjoy them with a chilled Alhambra or Victoria beer, a glass of Alborán white wine or a silky Ribera del Duero red and the experience will be doubly memorable.


Delicious Dinners
The main adaption you will have to make when dining in Andalucía relates to the timing of your Spanish food consumption. Breakfast might be roughly the same time as in the rest of Europe, and lunch varies only slightly, but dinner occurs considerably later. If you are eating at a restaurant or have been invited for dinner by friends, don't expect to be tucking into anything – not even a starter – before 9pm. Even at 10pm you will probably have only got as far as the bread, a dish of olives and the first glasses of wine or beer.
Dining times
During weekdays, dinner can still quite easily run way past midnight, and don't be surprised to see the entire family (children included) together until the early hours of the morning at weekends. If you are fortunate enough to receive an invitation to a typical family gathering in Spain, never refuse, and be sure to set your internal clock to their time: bailing out early after nibbling on your host's tablecloth is not likely to ensure a return invitation.


Sensible Alcohol Culture
Bars and cafés are invariably full of Spaniards (and well-integrated expatriates) enjoying an after-work "caña" (beer) or lunchtime glass of wine, and it is also not uncommon to see people (usually older ones – and male) partaking of a morning sherry or brandy to set them up for the day ahead. It's part of the lifestyle, and should be considered in the context of Spaniards' generally mature attitude towards alcohol.
In the first place, alcohol is cheaper than in northern European countries, which is perhaps one reason why it is seen as less of a treat and more of an everyday custom. Spaniards grow up with wine at their table from an early age, it is effectively available 24/7 (even all-night petrol stations sell beer and wine), and this means people don't necessarily feel the need to binge-drink or go out and get blind drunk at every (limited) opportunity.
Variety of beverages
In Spain, you are encouraged to enjoy yourself, and responsible alcohol drinking is part of that enjoyment. Spanish wines, especially "tintos" (reds), are international acclaimed, many "cavas" rival the cliquey delights of Champagne (and are much cheaper), bars and nightclubs offer a vast array of whisky, vodka and gin options, Andalucía is famous for its crisp sherries and manzanillas, and Spanish beers are comparable to the finest in the world. For those preferring a milder drink when partying all night or left with the short straw as designated driver, "tinto de verano" is a refreshing tipple, usually a mix of red wine and La Casera (a fizzy, low-sugar, lemon-flavoured drink) but also alternatively served as red wine and cola ("kalimotxo") or white wine and La Casera.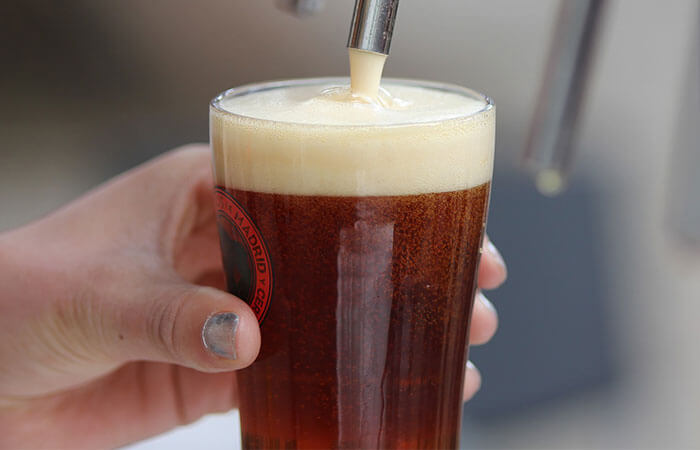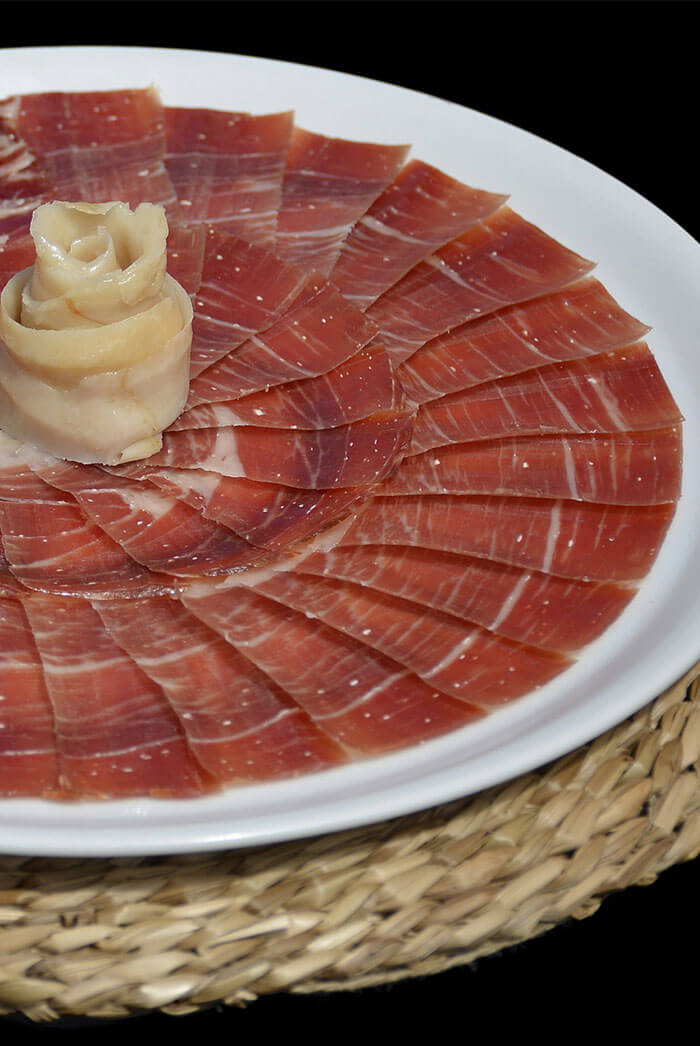 Supermarket Delicacies
Extensive research has been done by international companies to create the perfect supermarket experience. Polls have been taken, focus groups have been consulted and many millions have been spent. The result, in their eyes, is clear: blast the shopper with warm air as they enter (reverse with cold air if it's a warm day outside), fill their nostrils with the aromas of coffee, freshly baked bread or scented flowers, and have them enter at the fresh fruit and veg aisle – always.
Until recently, most Spanish supermarkets adopted their own charming formulae, with the layout and customer experience different in each establishment. Increasingly, however, supermarkets (and certainly "hypermarkets") have been incorporating a more pan-European style and concept. Even smaller villages now have gleaming, super-sleek commercial centres, often with special sections dedicated to British, Nordic, German, Dutch, Belgian, French, Russian, Middle Eastern and Asian fare.