Soul-Enriching Change of Scenery
Despite the all-round popularity of the Costa del Sol, sometimes it is good for the soul to experience a change of scenery and get away from it all for a while. Don't get us wrong, life on the Coast is utterly fantastic and there is no shortage of things to do, but occasionally it can be pleasant to jump in the car and visit less familiar surroundings. Pack the family into the car – or simply head off on your own – and a whole world is opened up away from the beaches and resort towns of the Coast…
Wonderful as a day trip (or as a romantic weekend getaway) is the picturesque mountain town of Ronda. The winding Ronda road that clings to the side of the mountains with vertiginous sheer drops is an experience in itself (not for vertigo-sufferers) but the reward for this slightly unnerving drive is finally reaching the peaceful, traditional town known as "the eagle's perch" – a name that will soon become apparent to the first-time visitor.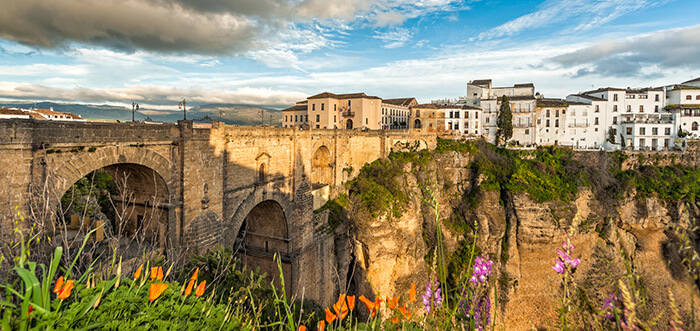 Park and make your way to the back edge of town, where an incredible vista spreads out in front of you, overlooking rolling hillsides and mountains from the top of the cavernous El Tajo gorge – a veritable "eagle-eye" view of stunning Andalucian countryside. Ronda's iconic Puente Nuevo (New Bridge) is its most famous landmark, and the town so charmed both Ernest Hemingway and Orson Welles that they each spent many summers enjoying its beauty.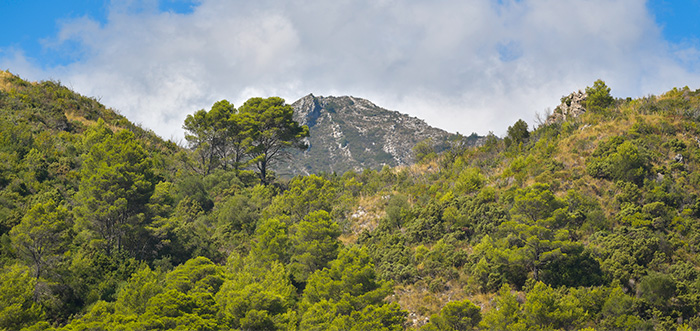 For Trekkers…
If you are the rambling type, Refugio de Juanar just past the white-washed village of Ojén, near Marbella, is the starting point for numerous hiking trails of varying lengths and difficulty. This is also where people begin their journey to the top of the famous La Concha peak that overlooks Marbella. From here, the views of the coast and across to Africa are unrivalled. Other treks include one that takes you all the way down to the centre of Marbella and another (for the more serious striders) to the village of Istán (eight hours there and back).
Summer is not exactly the ideal time to be tramping around the sides of mountains but, if you do venture up when temperatures are at their highest, make sure you take plenty of water.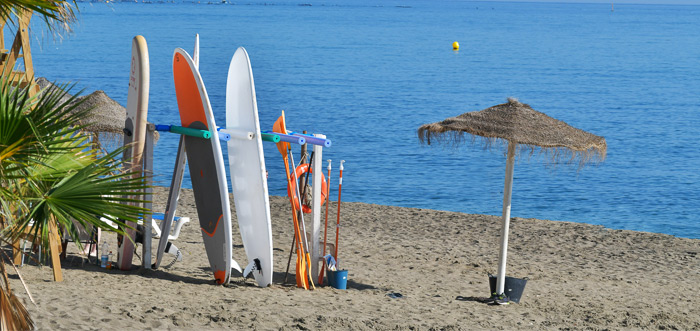 ...and Surfers
While Marbella and Puerto Banús are popularly known as glamorous, cosmopolitan havens for champagne-spraying beach club revellers, in many ways the small seaside town of Tarifa is the polar opposite. Just over an hour's drive from the glitzy boutiques and chic restaurants of the Costa del Sol, Tarifa is a kind of untouched bohemian paradise, popular with artists, writers, hippies and surfers. This is where you are more likely to see handmade trinkets rather than designer jewellery.
The Old Town quarter of Tarifa is small but a wonder to explore – full of cool little shops, cafés and restaurants – but venture a little out of town towards the west and you reach Tarifa's famous white-sand paradises for sunbathers and surfers. Further afield, on the way to Cádiz city, are other popular coastal villages including Bolonia, Zahara de los Atunes, Caños de Meca, El Palmar, Conil and Sancti Petri.
Of course, if you don't particularly like wind, Tarifa may not be for you: as it is world-renowned for windsurfing and kitesurfing, it is pretty much always extremely windy.
Natural Splendour
Those without a head for heights should probably steer clear, but a stroll along the famous El Caminito del Rey (King's Walkway) is an invigorating way to spend the day. Formerly known as "the most dangerous path in the world", the caminito is a wooden walkway that winds its way along the side of a narrow and plunging gorge and offers stunning views and vistas. Built in 1905 for construction workers on the El Chorro hydroelectric plant, the caminito has claimed several victims over the years and was shut to the public in 2000. Renovation and investment has now made the once-precarious footpath a safe and secure attraction and a great way to see some of Andalucía's natural beauty.
For something a little more relaxing in nature, why not swap that pink flamingo cocktail in a beach bar on the Costa del Sol for the real thing. The Piedra de Fuente lagoon in the north of the province (around 20 kilometres from Antequera) is the largest natural lake in Spain and a haven for bird-watchers. During spring, thousands of pink flamingos flock to the lake to breed, and visitors get to view the birds in their stunning natural habitat.
There are plenty of options for day trips or weekend getaways within striking distance of the Costa del Sol (including the seven other Andalucian provinces: Granada, Córdoba, Sevilla, Cádiz, Huelva, Jaén and Almería) and all are well worth making the effort to get away for a visit. The water parks, beaches, bars and nightclubs will still be there when you return, but for a change of scenery you can't beat jumping into the car and heading for the hills or one of Andalucía's stunning provincial cities…