Family Fun - Other stuff to do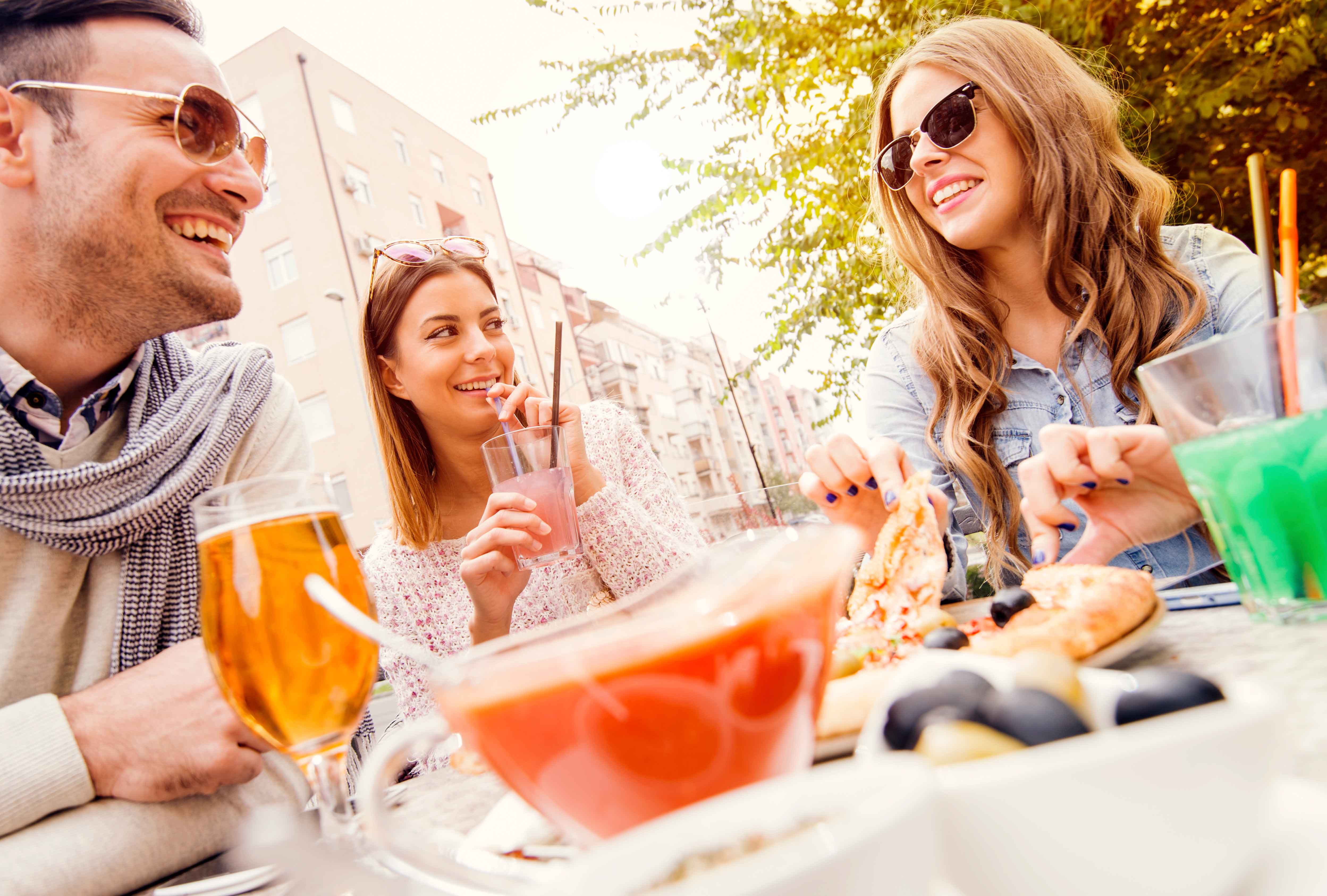 Socialising with friends

Socially, it can be extremely easy to make friends on the Costa del Sol. Fluent Spanish speakers might envisage their new life surrounded by a glowing bunch of locals as their best buds, but a common language does not necessarily make for a common culture, although it will make making Spanish friends a lot easier. Most expats or British homeowners on the Costa del Sol will likely develop quite a multicultural group of friends. As 'foreigners', there's a tangible sense of unity among not only Brits, but the Irish, the Scandinavians, the Germans and even the South Americans. They all mingle together, so be sure to say yes to every social invitation that sounds even remotely interesting.
Nights out on the Costa del Sol
In the evening, a night out with friends, a meal with the family or even catching the latest movie blockbuster is all pretty much the same as back home, except for a few differences. If you are eating out, remember to readjust your timetable – most restaurants in Spain will not even consider opening before 8pm, and will look at you with incredulity if you pitch up before 8.30pm expecting to be served. Best bet is to aim to dine at 10pm, even during the week.
If you feel like getting away from the kids for a break, a night out on the tiles can be very expensive in some of the Costa del Sol's more glamorous resorts, such as Marbella and Puerto Banús. However, if you're clever, you can have an affordable and fun time pretty much anywhere. Towns such as San Pedro, Mijas and Torremolinos have a more Spanish 'feel' to their nightlife, while the resorts of Benalmádena, Fuengirola and Puerto Banús are most definitely British in their makeup and character. That being said, you can generally find a few fun and cheaper bars in almost any town on the coast. Taxi fares are pretty much the equivalent of those found in the UK.
Each resort has its own distinct character, so to find out more about nights out on the Costa del Sol, read our in-depth Area Guides.
Visiting the Cinema on the Costa del Sol
As for a night at the cinema, choice for non-Spanish speakers is slightly restricted, so you'll most likely find yourself going to the movies less often than before. In Puerto Banús there is at least one English-language movie a week, while the cinema at Fuengirola's Miramar Shopping Centre sometimes has two English-language films each week. The cinema at Plaza Mayor near the airport also tends to show a few films in English each week.
Cines Teatro Goya (www.cinesteatrogoya.com) is located in the heart of Puerto Banús, and shows a minimum of one English-language film a week. Release dates tend to lag a week or so behind northern Europe.
CineSur Miramar (www.cinesur.com) is located in the excellent Miramar shopping mall on the outskirts of Fuengirola, and will often show up to two English-language films a week.
Yelmo Cines, Plaza Mayor (www.yelmocines.es) is at the wonderful Plaza Mayor outdoor shopping centre just outside Málaga centre and generally shows various English language films each week.


Sundays and Bank Holidays in Spain


Think back to how the UK used to feel on a Sunday and you'll get a flavour for how life on the Costa del Sol on a Sunday still is. Aside from the ubiquitous Supercor (formerly Opencor) convenience stores, most other shops and businesses are closed. Spain is a devoutly religious country, and there are still strict laws in place restricting Sunday opening hours, although larger stores and shops open on Sundays and public holidays in July and August, as well as in the run-up to Christmas and the New Year. The Spanish happily enjoy eight more Bank Holidays per year, for example, than the Brits.
The trick here is to think like a Spaniard and plan ahead. To the uninitiated, these seemingly random Bank Holidays can come from nowhere, so really get to know not only the dates, but also what days they fall on. This way you can stock up on groceries, plan a trip or organise chores to be done without being left in the lurch. Alternatively, you can make like most Spaniards and go find a cheap beach bar or café and enjoy a beer or two in the company of friends – mañana living, today!
Life in Spain main page
More from Life in Spain