Finding Work in Southern Spain
Thanks to European Union laws, any EU citizen may live and work freely in another EU country. So how easy is it to find work in Spain? Actually it's harder than ever, but that needn't put you off trying.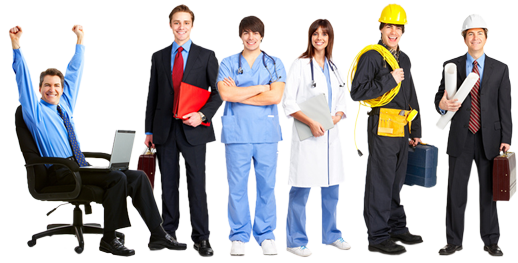 However, relocation is a big decision and, needless to say, it's not a good idea to just pack up your belongings, hop on a plane and hope for the best, especially if you need to earn a living. Good preparation and research, along with the right kind of support and advice are the key ingredients to smooth your path to success in your new life and new career.
Be Prepared!
Ian Hancock, a partner at Recruit Gibraltar a well-known recruitment agency near the Costa del Sol stresses the importance of good preparation. There's plenty to think about before you even leave the UK," he says. "Forward your CV to an agency as early as possible. Remember things like healthcare - before you can be treated in Spain, you'll need to produce a European Health Insurance Card (EHIC, known in Spain as a Tarjeta Sanitaria Europea) which has replaced the former E111 form and which you can use temporarily until you register with the Spanish Social Security system. Visit our healthcare in Spain section.
You should also open a bank account and, my number-one tip, learn some rudimentary Spanish!" Have a look at the languages section here. It has plenty of useful phrases and a link to the BBC's excellent languages section on their own website.
It's a good idea to spend some time here on a research trip, especially if you don't know the area well. A prospective employer would expect you to be fairly familiar with the area. At the same time you can find out about reputable recruitment agencies, go and visit them to get some advice about CV presentation.
"Those looking for an easy ride, take note - Spanish employees work just as hard as their UK counterparts..."
The paperwork
"Once you arrive in Spain, you must make sure you're legally employable," says Ian Hancock, "the first thing is to get hold of is a Foreigner's Identification number, which is required for all kinds of transactions and official business in Spain, including getting a job." This number is called an NIE (which stands for Número de Identificacíon de Extranjero). Go to your local National Police station as soon as you arrive and complete an application form. You'll need your passport and a photocopy, proof of residence (such as your rental or sales contract) and plenty of passport size photographs. Find more information about how to obtain a NIE here.
Finances and working days
One of the most important things to remember is to bring enough money to live on for several months as it may take a while until you find the right job. It's important that you're financially secure so that you can do your job-hunting without any financial pressure. If you're wondering what it's really like working in Spain, well that depends very much on your employer and whether the company is an international one or a Spanish one. If it's the latter, you'll usually work from around 9.00 to 1.30pm and then have a long break in the middle of the day, starting again around 4.30pm and working until between 7.00 and 8.00pm. If you're working for an international company you're more likely to work the kind of hours you're used to. Ian Hancock says, "Those looking for an easy ride, take note - Spanish employees work just as hard as their UK counterparts, they just do so in different ways - forget about mañana! Salaries aren't usually as high as in the UK, but the cost of living is comparatively low and so that balances things out."
Life in Spain main page
More from Life in Spain