Wilderness Gateway
If you are moving to Spain and want to experience everything that this richly diverse country has to offer, you will be seeking more than just beaches, inexpensive bars and expat-orientated leisure. You will also want to discover Spain's vast wilderness, and there is no better way to do this than undertaking a drive across Andalucía to the south-west corner of the country.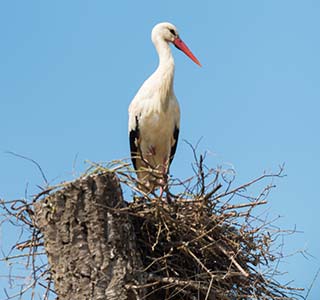 A place where Europe's last remaining wild Iberian Lynxes can be found, a huge breeding ground for African flamingos and a 100,000 hectare swathe of wetland where the landscape has not been shaped by human hands... That is the internationally renowned Doñana National Park in Huelva province.
The city of Huelva – which is located 40 kilometres west of Doñana, on the border with Portugal's Algarve region – is home to a rich history highlighted by both Portuguese and Spanish influences over the last few centuries, but it is also a contemporary city with enough modern home comforts to keep even the most ardent urban-types comfortable and well-catered for during their stay.
Important European Ecosystem
Doñana is a little more agricultural, a strictly protected biosphere that is one of Europe's most important ecosystems, an ornithologist's paradise and an ongoing credit to Spain's conservationists. In a country sometimes criticised for its willingness to tarmac natural beauty in pursuit of euro investment and tourist dollars, Doñana National Park is a fiercely defended national treasure, and an area of exceptional natural beauty.
Huelva's seafaring history predates the Romans, all the way back to ancient Phoenician times. Most historians agree that Huelva is the site of the fabled port of Tartessus, which would certainly make sense – its location is as strategic as they come. As a gateway to both the Mediterranean and the Atlantic, and sited between the estuaries of two of Spain's most important and navigable rivers (the Guadiana and the Guadalquivir), Huelva has helped shape much of Europe for centuries.
The Romans had their time there, as always, but it was the Moors who gave the city its prestige and modern-day name (it was called "Walbah" back then but, phonetically at least, "Walbah" and "Huelva" are pretty much identical).
After the Christian "Reconquista", Huelva's importance grew. In 1485, Christopher Columbus arrived in the city, having failed to convince the Portuguese monarchy to fund his voyage across the Atlantic in search of new trade routes to Asia.
While staying at the city's La Rábida Monastery, his plans were finalised and his expedition was given funding and a seal of approval by Spain's monarchs Ferdinand and Isabella. By 1492, Columbus was ready to set sail, and the rest is history.
Columbus Landmarks
Those very same cloisters at the La Rábida Monastery remain today, and visitors can trace Columbus's footsteps throughout the city and beyond, including a trip to the small port of Palos de la Frontera, which is where the last fresh water drinking supplies were collected before Columbus and his crew disappeared over the horizon and into the unknown.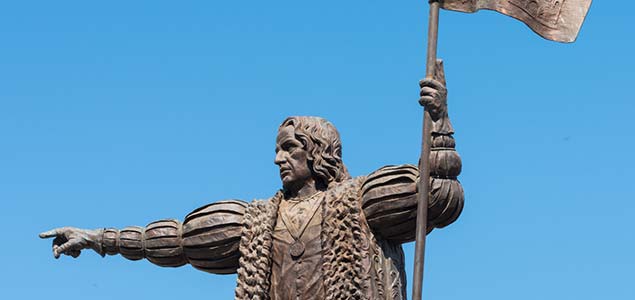 Much of Spain and Portugal's riches from the New World came ashore at Huelva, helping to create a wealthy city that benefited not only from a favourable climate and brilliant location, but also centuries of relative peace, enlightenment and progression. In Doñana, the unspoilt 100,000 hectares of land is awash with natural riches.
Over this vast wetland, some 30 distinctive types of mammal, 17 species of reptile and 125 different kinds of birds call Doñana home, including some of Europe's rarest creatures, such as the Egyptian Mongoose, the Iberian Lynx and even the extremely rare Spanish Imperial Eagle.
Elsewhere in the province, the Río Tinto area – centred on a river that rises in the Sirena Morena mountain range and flows into the Gulf of Cádiz at Huelva – has been mined for copper, silver, gold and other minerals since ancient times.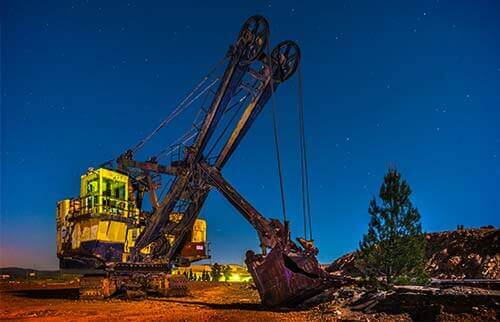 British Mining Links
The Río Tinto Group – an Anglo-Australian multinational metals and mining corporation – was founded in Huelva in 1873 with the purchase of a mine complex on the Río Tinto, and established the town of Minas de Riotinto for its workers, including British mining engineers whose stay was made more amenable with the construction of one of Spain's first golf courses. They are also credited with introducing football (soccer) to Spain. Officially founded in 1889, Real Club Recreativo de Huelva is the oldest continuously running football club in Spain – with its origins dating to the "English Club" of Río Tinto.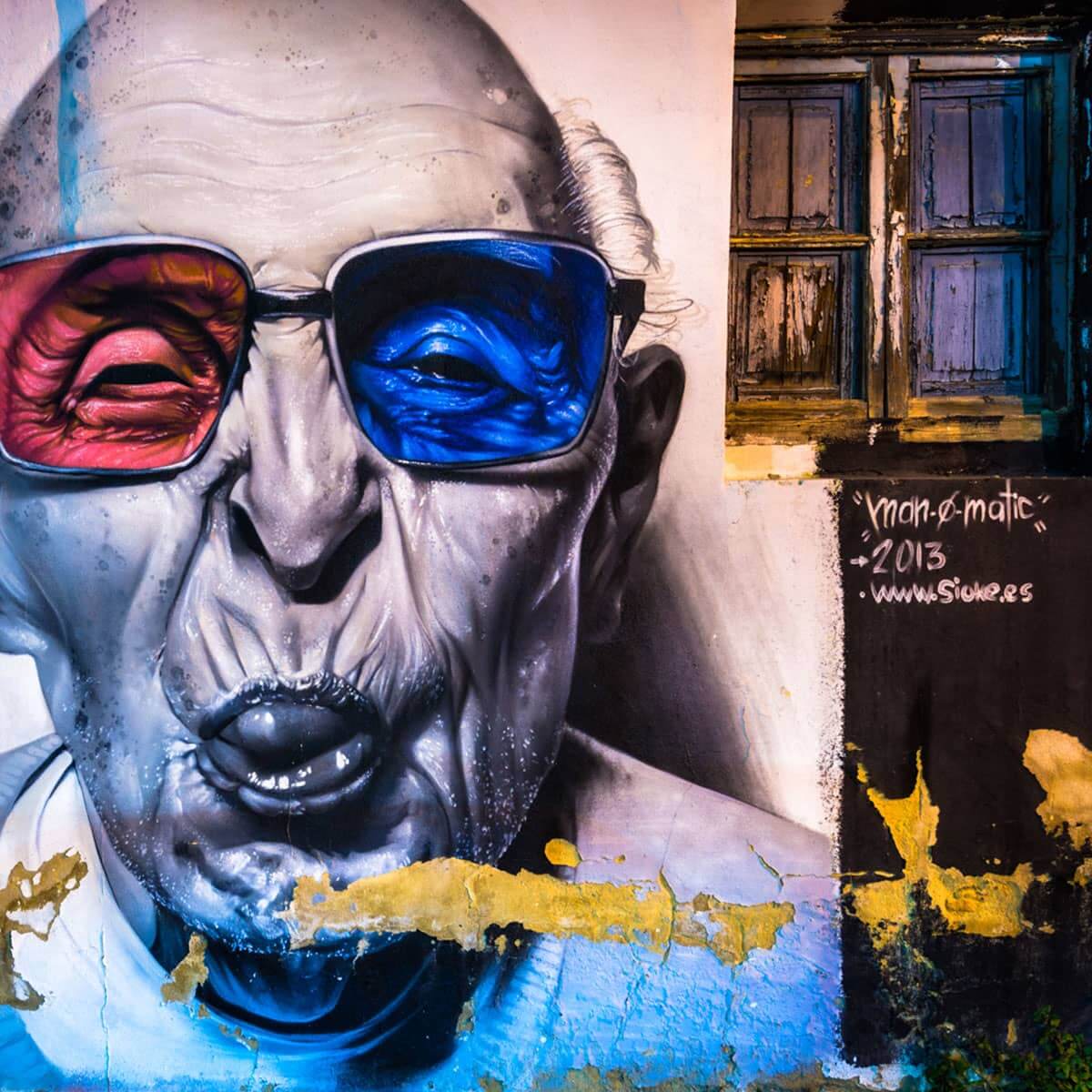 Day-Time Pursuits and Evening Pleasures
One of the most intriguing areas of Huelva is Barrio Reina Victoria, or Queen Victoria Suburb. This might seem puzzling but you are not in England: you are just in a quaint corner of the city that was created for expat British workers once employed at the now-defunct copper mines of Huelva – a tiny slice of genteel England, thousands of kilometres from home.
Also worth visiting is The Columbus Trail, where you can retrace the explorer's footsteps in and around Huelva and gain an understanding of the scale of the task that faced him all those centuries ago. While Columbus was Portuguese, Catalan or Genoese, depending on what you read, it was Spain that helped him realise his dream of heading across the Atlantic, and several sites in Huelva played an important role in his planning.
Renowned Bird Migratory Paths
For a slower pace, Doñana cannot be beaten. Immersed and enveloped in unstinting natural beauty, the park's El Rocío Bridge is one of the best bird observation points in Europe. In addition to dozens of local birds that swoop and bob past you every day, the bridge is also directly below migratory paths for birds from northern Africa, including flamingos and vultures.
Provided you are not worn out by all the birdwatching and trail tracing, a night out in Huelva can proffer a couple of surprises, not least the city's stunning cuisine. As you would expect, fish and seafood feature heavily on most restaurant's menus, with the city injecting its own special take on classic dishes while also serving up some wonderful local delights.
The deep Atlantic provides the city with Atlantic Prawns, for example. Caught in the estuaries of the Guadiana and the Guadalquivir, these rosy-coloured prawns have a fabulously fresh flavour that is best captured when grilled over an open flame and washed down with "Denominación de Origen" Condado de Huelva wine.
Additionally, the waters around Huelva produce supreme tuna, sea bass, sole, red mullet, snapper, cuttlefish and "coquina" clams. Simple, fresh, affordable and healthy, each delicacy makes for a sumptuous meal for all the family. Other specialities of the area include exquisite "bellota" cured ham from Iberian pigs raised in Jabugo and fed on acorns.