Healthcare in Spain - Hospitals in Southern Spain
If you need to visit a hospital in Southern Spain for whatever reason, you can rest assured you will be in good hands. Here is a list of the main state and private hospitals on the Costa del Sol.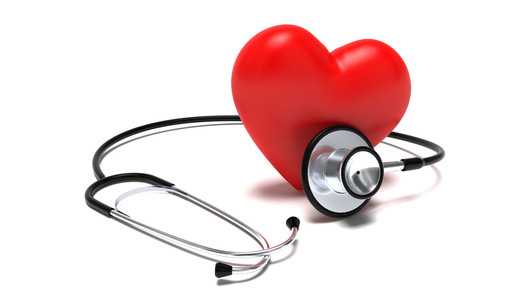 Hospitals of Southern Spain
Healthcare standards in Southern Spain are among the highest in Europe, right through every stage of the medical spectrum. Whether you have a minor ailment and require a doctor; suffer a small accident and need to visit an emergency room, or are in need of continuous treatment and consultation, the hospitals of Southern Spain are exceptional, both state and private-owned. Well-trained nurses, doctors and medical staff have access to state-of-the-art equipment throughout, making your hospital-going experience as pleasant, professional and swift as possible. However, even on the Costa del Sol, do not count on your doctor speaking English – some will, but for the majority of the time if you are not fluent in Spanish, it is advisable to take along somebody who is, for obvious reasons.

Hospital Costa del Sol
Where is it? The Costa del Sol Hospital is located just off the main A7 (N340) coastal highway to the immediate east of Marbella town centre, making it highly accessible from pretty much anywhere on the coast and most inland towns within a 30km radius.
Good to know: This large and modern hospital is one of the finest in Spain. As the largest hospital on the Costa del Sol, 15% of its patients are non-Spanish speaking so it lays on a number of voluntary interpreters, making it the best choice for non-Spanish speakers seeking immediate treatment. Recently the hospital was recognised as a leading centre for childbirth and child care by no other than the World Health Organisation (WHO) and Unicef. The hopsital is busy in summer, but extra staff are brought in to cope, so fear not.
English-speaking doctors? Yes.
Contact: www.hcs.es




Carlos Haya Hospital
Where is it? The Carlos Haya Hospital is located in the centre of Málaga and is split into three main buildings: the general hospital on Avenida Carlos Haya (built in the 1950s); the maternity hospital and shorter-stay wards are located at San Juan de Dios, and palliative care for terminally ill patients is located at the Hospital Ciudad Jardin.
Good to Know: The recently opened Centro de Alta Resolucion de Especialidades (CARE) – located a short drive away in Cártama - has been designed to deliver the swiftest and most accurate diagnosis and treatment care in the region, often requiring just a single visit and few delays. The Carlos Haya is also a teaching hospital, so standards are generally thought to be among the highest in Spain.
English-speaking doctors? Some will be, if you're lucky, but it's not something the hospital generally promotes. Interpreters can be arranged if you're really struggling.
Contact: www.carloshaya.net
The Helicopteros Sanitarios is a private emergency response service that, for an annual fee, will be at your service every minute of every day of the year. The name is a slight misnomer – while they can respond to you with one of their helicopters if the situation demands it, usually you will be met with a well-equipped ambulance offering rapid diagnosis, stabilisation and rapid transferral to hospital for the most urgent and life-threatening of cases.
Contact: www.helicopterossanitarios.com


Hospiten Estepona (Private)
Where is it? The Hospiten Estepona Hospital is an unmissable, incredibly sleek establishment that is just metres from the N340 highway just west of San Pedro, making it easily accessible from Estepona, Marbella, Puerto Banús and the many developments tucked away in the hills behind Nueva Andalucía and Estepona.
Good to Know: This is one of the most modern, state-of-the-art hospitals in Europe, completed in 2005 and, being a private hospital, injected with millions of euros to ensure its smooth upkeep and day-to-day running. The hospital boasts 70 beds, seven intensive-care units, three operating theatres and a superb outpatients surgery.
English-speaking doctors? Yes, these can be requested/arranged.
Contact: www.hospiten.es (available in English)

Xanit Hospital (private)
Where is it? The Xanit Hospital is located in the Arroyo de la Miel area of Benalmádena, on the C/ Ciudad de Melilla Conjunto Plaza Mayor 1, Local 2, making it extremely accessible for residents of Torremolinos, Benalmádena and Fuengirola. Indeed, there is an affiliated Xanit Clinic in Fuengirola, on Avenida Ramon y Cajal.
Good to Know: Yet another state-of-the-art establishment, the Xanit Hospital specialises in the latest diagnostic care and therapeutic treatments, while also boasting a 24-hour emergency service and access to the most advanced technologies found anywhere in Spain. The hospital works with all of the main private health insurance companies throughout the world.
English-speaking doctors? Yes, and their website is in English too.
Contact: http://www.xanit.net/index-en.php

Hospital Quirón, Marbella (private)
Where is it? Hospital Quirón is located towards the extreme east of Marbella town centre, opposite the beach and easily accessible from the Ricardo Soriano road that runs through the heart of the town. From the east, it is easily navigable as you enter Marbella from the first exit off the N340 heading west/south. The Quirón group also has a hospital in Málaga and a medical centre in Fuengirola.
Good to Know: As part of Spain's leading private hospital group, Hospital Quirón provides an array of services including a 24-hour emergency service, radiology, an intensive care unit and areas for physiotherapy and functional recovery, among others. Very private and professional, you can be sure that any treatments, therapies or diagnostic advice you require can be provided here.
English-speaking doctors? Yes, as well others in a variety of different languages.
Contact: www.quironsalud.es
Clínicas Rincón

Where is it? The Clínicas Rincón group has five private medical centres on the coast, in Málaga, Nerja, Rincón de la Victoria, Torre del Mar and Torremolinos.
Good to Know: Clínicas Rincón offers patients a wide variety of treatments and they also issue a '101 Health card' which entitles holders to free medical services and very special rates for all services. All centres are open 24 hours. Clínicas Rincón is also the official medical provider to Málaga football club.
English-speaking doctors? Yes
Contact: +34 951 000 100 or www.clinicasrincon.com
Clinicas Rincón is one of VIVA's recommended companies. See them on the VIVA website
Hospital de Torremolinos
Where is it? The Hospital de Torremolinos is incorporated into the university hospital of Virgen de la Victoria, which is located at the university campus – Campus Universitario de Teatinos, 29010, Malaga, with a large section located at Sanitaro 5, 29620, Torremolinos.
Good to Know: As a teaching hospital, the Hospital de Torremolinos boasts high standards in healthcare, plenty of beds and nurses and regular assessments, affording it a good reputation with the locals.
English-speaking doctors? As a rule, no, but you might get lucky. Interpreters can be arranged.
Contact: +34 952 649400
Emergencies: If you require an ambulance while in Spain, dial 112.
Ambulance response times vary along the coast, but are generally pretty good. The service is 24-hours, and all ambulances are very well-equipped with state-of-the-art emergency equipment.
Pharmacies
The great Spanish pharmacy is ubiquitous throughout the Costa del Sol. Many are 24-hours and all are neon-lit, making them as indiscrete as a particularly garish nightclub (also a Costa del Sol speciality). So you can't really miss them – there are plenty in every town and resort along the coast, and they are invariably extremely well-stocked, spotlessly clean and staffed by knowledgeable and – rather unusually for the Spanish health service – friendly pharmacists and assistants, many of whom will speak English.
If your local pharmacy is not 24 hours, it will ordinarily open from 9.30am to 1.30pm, then 4.30pm to 8.00pm Monday to Saturday, and closed on Sundays. Drugs for which you would normally need a prescription in the UK might very well be available over the counter in here, yet only here – supermarkets and their ilk are not permitted to stock anything drug-related: the farmacias have something of a monopoly on the supply of most healthcare products…just another of those idiosyncratic peculiarities you will (eventually) come to love about living in Spain.
Dentists
Public dentists' services are extended only to children and adults in need of emergency extractions, so there's no escaping the fact that you will have to register with a private dentist once you move to the Costa del Sol. Happily, there are many to choose from in the region, with quite a few English-speaking dentists available too.
Clinica Arroyo
Arroyo de la Miel, Málaga
C/. Salvador Vicente
Tel.: +34 952576363
Fax: +34 952441542
Website: www.clinica-arroyo.com
Institucion Dentoestetica
Málaga
Tel: + 34 952 651 457
Website: www.institucion-dentoestetica.com
Nordic Dental Centre
Calle Alfonso XIII, 2, 29640 Fuengirola, Málaga
Phone: +34 952 66 53 06
Dental Clinic Estrella
They speak English, German and French.
C/Ciudad de Melilla, Urb. Plaza Mayor local 14
Arroyo de la Miel/Benalmádena, Málaga
Tel: + 34 952 575 173
Mobile: + 34 609 580 268
Website: www.clinica-dental-estrella.info
Dental Laboratory
Calle Sta. Lucia, Edf. Sta. Lucia local 2
Los Boliches, Fuengirola, Málaga
Tel: + 34 952 581 033
Clinica Medicodental Sinervo
Av. Ntro. Padre Jesus Cautivo 2
Edf. Real Costa 1ºB, Fuengirola, Málaga
Tel: + 34 952 461 107
Dental Clinic El Zoco
C.C. El Zoco
Calahonda Locales 109-110 2ª Planta
29649 Mijas-Costa, Málaga
Tel: + 34 952 933 934
Mobile: + 34 630 479 612
Euroden – The British Dental Clinic
Edf. Begona
Plaza de Constitucion, 5-2ª
Fuengirola, Málaga
Tel: + 34 952 584 244
Mobile: + 34 696 061 904
Opticians
While there are plenty of opticians throughout the Costa del Sol, British expats may feel more comfortable dealing with a familiar name. Step forward Specsavers, which opened a few years ago in the heart of Fuengirola and in the centre of Marbella, and delivers the exacting standards and service that you would expect from your local branch back home. It's part of a normal Specsavers franchise, and is staffed almost exclusively by Brits.
Specsavers: Avenida Ramon Y Cajal 6, 29640 Fuengirola. Tel: +34 952 467 837 and Avenida Ricardo Soriano 12, 5a, 29600 Marbella. Tel: +34 952 863 332.
Healthcare in Spain main page
More from Healthcare in Spain