The Law in Spain - Setting up a bank account
It is extremely easy to set up a bank account in Spain, whether you are a resident or not. All you need is proof of a Spanish address (this can be your new property or a rental property) and an official form of identification. Most current and savings accounts with the main banks have a monthly fee, but otherwise they work in much the same way as in the UK.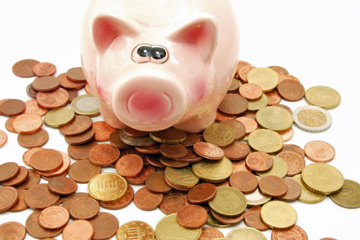 "It is extremely easy to set up a bank account in Spain, whether you are a resident or not"
Rules on banking in Spain
Any banking transaction of more than €3,000 requires both the payer and the payee to be identified
If you transfer money out of Spain, some banks can charge more than four per cent of the amount being transferred. In others, it is an average fee of €21 per €6,000 of transfer, so it's a good idea to check the small print at your bank before transferring money. There are a number of specialised foreign exchange companies that can advise on these matters.
And remember – the Spanish banking market is extremely competitive, so it is a good idea to shop around in order to find the account that best suits your needs. If necessary, take a Spanish-speaking friend with you – even though all bank branches on the Costa del Sol employ staff who speak English, some of the banking terms might be better explained and understood in their own language.
By journalist, editor and former Costa del Sol resident, Ian Clover.
Please note: Every effort was made to check the accuracy of the information contained within our 'legal stuff' articles at the time of writing, but may well have been superseded over time. VIVA cannot accept responsibility for any errors or omissions, nor for the authenticity of any claims or statements made by third parties. We therefore strongly recommend that readers of these articles make their own thorough checks before entering into any kind of transaction. Prices were correct at the time of publication but may now vary due to circumstances beyond our control. The views and opinions of editorial contributors do not necessarily reflect those of VIVA .
Spain and the Law main page
More from Spain and the Law