Financial guide - buying a property in Spain
VIVA always recommend that purchasers take sound independent financial advice, before getting too far down the line when they are ready to buy their Spanish property. Our financial partners are wholly independent and fully qualified to give you all the unbiased specialist advice you need about mortgages and insurance. A free, no-obligation consultation will give you the chance to find out the following information based on your own individual circumstances...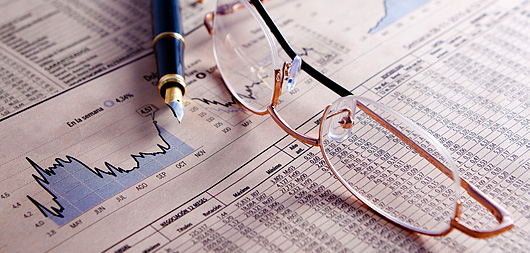 Having been troubled by turmoil for the past few years – ever since contagion from the US Subprime mortgage crisis hopped across the Atlantic and set in motion a domino-effect of collapsing economies – Spain's financial industry has found the road to recovery long and hard, with an abundance of potholes to negotiate along the way, before the country finally exited recession in the second half of 2013.
And as is well-documented, property prices have in many cases fallen by as much as 40 to 50 per cent from their 2007 peak, depending on factors such as location and quality.
But in the first quarter of 2014, and with fewer bad debts on their books, two of Spain's biggest lenders signalled the start of a long-awaited turnaround in the banking sector. That encouraging trend continues and according to recent figures from Spain's Central Bank, the nation's commercial banks are now in a position to operate on the markets normally and advisedly and, albeit cautiously, are starting to increase their lending once more. And that good news certainly hasn't gone unnoticed by the international media!
The Spanish property market has changed unrecognisably since the boom years that shaped the new millennium. And in pretty much every respect – for the committed, honest and hardworking homebuyer at least – it has changed for the better. Property prices are more realistic, contracts are more transparent, choice is more abundant and those agents that remain are more professional. The cream has risen to the top. Confidence has returned.
Getting a mortgage in Spain
Although the majority of VIVA clients are generally cash buyers or choose to finance the purchase of their Spanish property through the sale – or equity release – of their property back home, currently around 15 per cent opt for a Spanish mortgage instead.
And time was, when all a British buyer had to do was fill out a few forms, fulfil some loose criteria and voilà – they had themselves a property in Spain. While Spanish lenders are dipping their toes in the water again, it comes as no surprise that their lending criteria has been tightened pretty much across the board, so it is vital that you not only get your own finances in order – transparent, accurate, up to date and solvent, obviously – but that you also seek professional, independent advice.
VIVA can help you locate a financial advisor that will work with your interests at heart, and help track down a mortgage that best suits your financial situation.
Paperwork you need to apply for a mortgage in Spain
Proof of UK residence (e.g. driving licence, council tax bill or utility bill)
Your last six months of personal bank statements that show declared income and outgoings
Your three most recent wage slips and latest P60 (if you are self-employed then you will need your audited accounts for the last two years)
Tax returns for the last two years and a letter from your accountant confirming your income and tax payments for the previous year
Proof of any additional sources of income you wish to borrow against
Copy of any tenancy agreements on buy-to-let properties
Details of any pension you are receiving
Fluent Finance Abroad - mortgage specialists on the Costa del Sol

UCI - helping you buy your dream home in Spain

Currency exchange
Your mortgage repayments are more than likely going to be paid in euros, so if you have purchased a property in Spain but do not live or earn your income here, then it makes sense to employ a trusted and professional currency exchange service in order to better understand and manage foreign exchange rates. There are a number of companies that provide such a service, but as ever with finance and foreign lands, it pays to do your research and use a company that is reputable. Again, VIVA can help you find a trusted currency exchange provider.
Moneycorp - currency exchange company on the Costa del Sol
Assets back home
If you do intend to move to Spain, bear in mind that the best laid plans can sometimes go astray, so it is often a good idea to keep hold of some assets in the UK wherever possible. Yes, we know what you're thinking – your new dream life in Spain is permanent, but life can never offer any guarantees. Many people move everything, including the kitchen sink, to Spain, but sometimes find that circumstances beyond their control – family bereavements, births and illnesses, job losses, etc – mean they have to move back. Should you find yourself in this situation, it pays to keep some tangible ties to the homeland. Just in case.
Buying main page
More from Buying