The Law in Spain - NIE Numbers Explained
All new arrivals, seasonal workers and homebuyers in Spain will all have to go through the same process – applying for their NIE number. It stands for Numero de Identidad de Extranjero, which translates roughly to Foreigner Identification Number. This page explains why it is important to have one, and outlines how it makes your life in Spain a whole lot easier.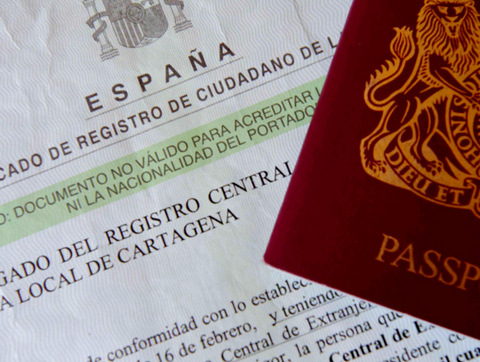 Recent changes to NIE procedure
At the beginning of 2012, the Spanish authorities changed the rules on NIE application. Previously, an individual could appoint a legal representative or gestor (an experienced clerk who acts as a conduit between the client and the often obdurate Spanish bureaucracy) to handle the process, but now every applicant must apply for their NIE in person.
The NIE certificate that you receive when you return to your local police station to pick it up is actually only valid for three months. However, the NIE number allocated to you is unique to you only, and will be yours for life. So remember – the certificate has a short shelf-life, but the number will never change.
Before those first three months end, however, you have two choices. Stay permanently in Spain and register as a foreign resident by obtaining a Certificado de Residencia (you can apply for one here - http://extranjeros.meyss.es/es/ModelosSolicitudes/Mod_solicitudes2/18-Certificado_Residencia_comunitaria.pdf) or return to your country of residence. If you then come back to Spain, your NIE number remains the same, but you will either have to apply for a new certificate, or apply for residency. Either way, you need some form of valid, tangible identity in order to carry out pretty much any bureaucratic undertaking in Spain.
By journalist, editor and former Costa del Sol resident, Ian Clover.
Please note: Every effort was made to check the accuracy of the information contained within our 'legal stuff' articles at the time of writing, but may well have been superseded over time. VIVA cannot accept responsibility for any errors or omissions, nor for the authenticity of any claims or statements made by third parties. We therefore strongly recommend that readers of these articles make their own thorough checks before entering into any kind of transaction. Prices were correct at the time of publication but may now vary due to circumstances beyond our control. The views and opinions of editorial contributors do not necessarily reflect those of VIVA .
Spain and the Law main page
More from Spain and the Law