Financial guide - buying a property in Spain
For most people, buying a property represents the single, largest financial commitment they are ever likely to make. And if you are purchasing abroad – where some of the processes involved will probably be similar to what you have experienced back home, while there may be others that you are not so familiar with – VIVA always and without exception recommend that purchasers take sound, independent financial advice, before getting too far down the line when they are thinking of buying a property in Spain...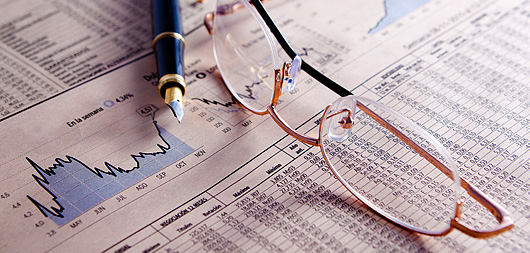 The information in this guide is of a general, orientative nature – as is the content of the more in-depth guides mentioned in our Recommended Reading section at the end of this page. It goes without saying that everyone's personal circumstances, needs and requirements are entirely individual and for that reason there is absolutely no substitute for consulting our wholly independent and fully qualified financial partners in order to seek their unbiased, specialist advice regarding mortgages, currency exchange, insurance and more…
The Spanish property market has changed beyond recognition since the boom years that shaped the new millennium. And in pretty much every respect, it has changed for the better. Property prices are realistic, contracts are more transparent and choice is greater. The cream has risen to the top and confidence has returned.
While still some way short of the 775,000 homes sold in 2007, according to Spain's National Statistics Institute (INE), nearly 400,000 properties were sold in the 12 months to September 2016. This very encouraging figure equates to a substantial 13.2% rise year-on-year and is the highest total since the same period in 2011.
You can keep abreast of all the latest news and emerging trends relating to the Spanish property market, including mortgages and more, by checking out the VIVA Blog.
Getting a mortgage in Spain
Although the majority of VIVA clients are usually cash buyers, or choose to finance the purchase of their Spanish property through the sale – or equity release – of their property back home, currently around 15% prefer to opt for a Spanish mortgage instead.
With Eurozone interest rates actually negative for almost the whole of 2016, as we enter 2017, borrowing money will almost certainly never be cheaper than it is right now. Naturally, no one can predict with any certainty just how long these all-time low rates will continue for, but it stands to reason that they can't be maintained for ever.
Of course, having exited the grips of recession back in 2013, it's true that mortgages in Spain are considerably easier to obtain nowadays, but even so lending criteria is still tighter than it once was. So, in addition to having your own finances in order – transparent, accurate, up-to-date and solvent obviously – it is also vital to seek expert, independence advice.
And while the majority of loans granted these days are variable rate, as opposed to fixed rate, VIVA can help you to locate a financial advisor who will work with your interests at heart, in order to help track down a mortgage that best suits your financial situation.
Paperwork you need to apply for a mortgage in Spain
Passport or identity card
For UK citizens (and citizens from other countries where Experian operate) a signed Experian credit report
One utility bill
Evidence of savings and income
If available, a copy of the Purchase Contract detailing the terms and conditions of the sale
If available, the Deeds or 'Nota Simple' (Land Registry document) for the property being purchased
Employed or retired applicants: Bank statements for the last 6 months
Self-employed applicants: Bank statements for the last 12 months
Fluent Finance Abroad - mortgage specialists on the Costa del Sol

UCI - helping you buy your dream home in Spain



Currency exchange
Your mortgage repayments will more than likely be paid in Euros, so if you have purchased a property in Spain but do not live or earn your income here, then it makes sense to employ a trusted and professional currency exchange service in order to better understand and manage foreign exchange rates. There are a number of companies that provide such a service, but as ever, it pays to do your research and use a reputable company. Again, VIVA can help you find a trusted currency exchange provider.
Moneycorp - currency exchange company on the Costa del Sol
Assets back home
If you do intend to relocate to Spain indefinitely, bear in mind that the best-laid plans can sometimes go awry, so wherever possible it is often a good idea to retain some assets in your principal country of residence. Yes, we know you're probably thinking that your new dream life in Spain is permanent, but life can never offer any guarantees.
Many people move everything, including the kitchen sink, to Spain, only to sometimes discover that circumstances beyond their control – family bereavements and obligations, births and illnesses, job losses, etc. – mean they have no alternative but to return. So it can pay to keep some tangible ties to your home country. Just in case.

Recommended Reading
As we've already said, there really is no substitute for seeking professional, independent advice based entirely on your own personal circumstances. Nonetheless, for further useful – albeit general – information, we highly recommend that as an initial step, should you wish to do a little homework, you may like to take a look at the following guides:
For British nationals, the UK Government's How to buy property in Spain is available from the Foreign & Commonwealth Office website and is downloadable here. They also publish a companion guide entitled Guidance for buying property abroad.
A practical guide – available in English or Spanish – jointly produced by the AIPP (Association of International Property Professionals), RICS (Royal Institution of Chartered Surveyors) and the Spanish Registrars Association (Registradores de España) can also be downloaded here.
Written by Mark Stücklin (author of the Spanish Property Doctor Column in The Sunday Times), a series of guides relating to buying, owning, renting and selling property in Spain are available to download from his Spanish Property Insight website.
Buying main page
More from Buying