Private vendor property sales in Spain
Is the bargain buy the one sold at 50% below an inflated asking price? Or could the genuine bargain be the one already priced to sell at 30% below the peak of market, and secured for a further 10% less?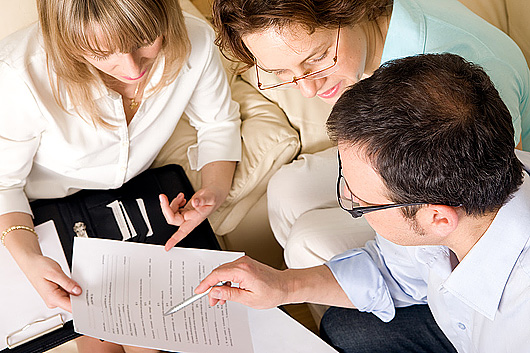 "There are some exceptionally good buys out there today and it is definitely a buyers' market, but caveat emptor - buyer beware - may be even more important today than ever."
There are other phrases that apply equally today – 'A fool and his money are easily parted' or perhaps a favourite of ours at VIVA – 'He who goes by price alone becomes the willing victim of he who sets his stall by price alone'
So what is a great resale price and how do you get it? With the market at its lowest point for a decade, now is most definitely the time to buy if you are buying for the right reasons, if you keep your wits about you and act smart, very smart. The market simply does not go lower than today and, as those who bought at the last low will tell you, the benefits of buying now can be huge in the mid and long term.
How to act smart? Our first advice - another warning - is not to make the mistake of being so aggressive that you set yourself up to be hugely disappointed. We've seen many clients over the past year whose first words to us are "Whatever I see, I will be making an offer of 50% lower." We understand the basic theory here, but we'd be less than honest if we didn't think this attitude was sometimes a mistake.
On the surface there seems to be logic in the mind of Mr Buyer when telling us to find Mr Vendor who is financially distressed, getting divorced, or so disturbed he is losing his marbles altogether. If the Costa del Sol was actually full of these vendors then perhaps that logic would work.
"The fact is that new listings coming on to the market are probably at their lowest point for a decade. It might be a buyers' market, but that doesn't mean everyone wants or even has to sell at absurdly low levels."
Many people who own property on the Costa del Sol have no intention of selling today, or even for the foreseeable future. Why would they? This is their dream; they bought their property for the same reasons as buyers do today; they got a great price at their time; they want to use and enjoy their homes in the sun; they love the Coast and it loves them back. Everyone knows the market goes up, falls down, then eventually rises again, so why sell now, if they can afford to wait?
The bargain buys are, of course, to be found where personal circumstances dictate the sale, with vendors accepting their misfortune in being caught by the low point of the market cycle but knowing there is nothing to be done and that they have to move on. Bargains to be had in resales today are where the smart vendor knows the true value of his home, against what is comparable in the market place, and offers this at a competitive price - below today's not last year's market value, knowing and accepting that their unfortunate timing and often significant losses naturally become your gain.
The bargain resale buy is more akin to the "Perfect Mix" - it is not just about price, it is about the quality and true value of the property; it is about the seller's motivation; it is most certainly about knowing your own reasons for buying, both in terms of use and investment; importantly it is also about how the property will present itself for sale should you need to move on in the future.
If you would like to know more or hear
from us further please email us at
info@yourviva.com
Buying main page
More from Buying