Getting the Adrenaline Going!
The Costa del Sol is famed for many outdoor pursuits but one particular aspect that tends not to make most guidebooks is the array of adventure sports on offer. With an average of 320 days of sunshine per year, a wonderful climate and vast and diverse landscapes, the Coast is a great location for exploring and enjoying unforgettable experiences with the family – and thrills galore.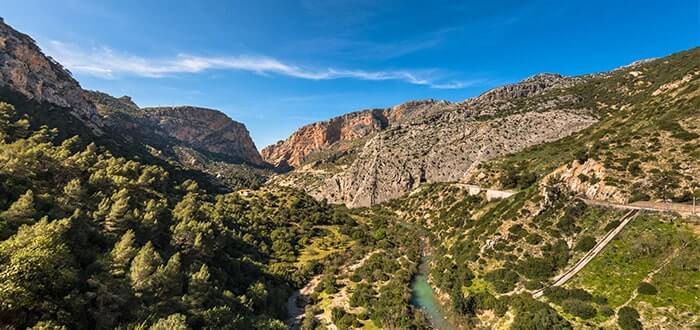 Cliff Diving at El Chorro
El Chorro is also home to some of the most beautiful lakes (actually reservoirs) in Spain. An absolutely stunning place to spend a summer's day, with lakes hidden behind winding mountain paths and framed by trees and cliffs – just perfect to throw yourself off into the pristine fresh water below. A paradise custom-made for adrenaline junkies…
Climbing in Mijas, El Chorro and El Torcal
There are hundreds of magnificent climbing routes dotted around southern Spain. A hugely diverse area with something for everyone, El Chorro – located just 50 kilometres inland from the Coast – offers a range of single and multi-pitch routes, including the popular El Chorro gorge, famous site of the once-notorious walkway known as El Caminito del Rey. Ideal to visit between October and April, El Chorro has become a classic winter climbing venue (Day Trips).
Closer to the Coast there is also a small collection of rock faces fringing the tourist mecca of Mijas. These cliffs feature some of the most outstanding views you will find on the entire Coast, and are popular for both beginner and mid-level climbers.
In addition, climbs are available across mountain ranges towering over other parts of the Costa del Sol, including one of Marbella's most recognised landmarks: the La Concha peak. You can follow winding paths and climb chiselled rock faces while making your way up to its impressive summit. The more sedate can simply choose to hike to the top from El Refugio de Juanar.

Guadalmina River in Benahavís
Aquatic hiking, trekking along rivers and through canyons, sliding down waterfalls, jumping into stunning natural pools… Guadalmina River in Benahavís has it all, offering great opportunities to mix your climbing and swimming techniques. You will feel like a mountaineer exploring areas of incredible beauty while indulging your senses in the untamed beauty of nature. And the best thing about it – it's completely free!

Kayaking in Nerja
A kayaking trip in Nerja is one of the most unforgettable natural experiences that can be enjoyed on the Coast. View Nerja from a different perspective, exploring caves and waterfalls, and discovering hidden beaches with cliffs that are perfect for jumping and diving. Burriana Beach in Nerja also offers a great variety of other activities including jet-skiing, parasailing, stand-up-paddle boarding and scuba-diving.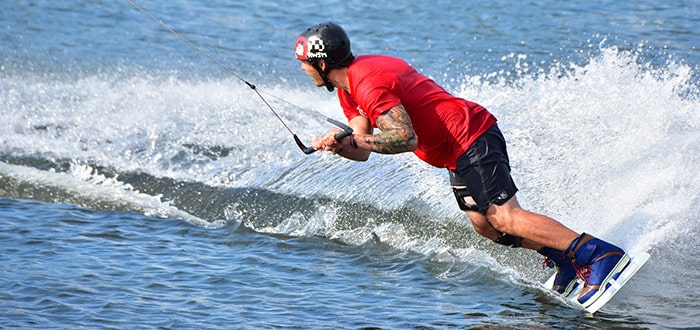 Cable Ski in San Pedro de Alcántara
Located on an attractive natural lake in Guadalmina Alta in San Pedro Alcántara, just five minutes from Marbella, this popular cable ski centre gives you the opportunity of trying your hand at waterskiing, wakeboarding or kneeboarding while being pulled on a cable system. Great fun for pros and beginners alike…

Aventura Amazonia in Elviria
In the heart of Elviria (eastern end of Marbella municipality), 500 metres from the beach, this adventure playground is hidden among the trees. You follow circuits by swinging between the trees and throwing yourself down ziplines for an adrenaline-fuelled experience. A real challenge for even the most physically fit, the course is specially adapted for both adults and children.

Mountain Bike Trails on the Entire Coast
The Costa del Sol's mountain ranges are the perfect place to find some of the best bike trails around. There are numerous tour operators focusing solely on mountain bike trails up and down the Coast, as well as inland. With over 100 municipalities in Andalucía, each offering individual routes for biking, there are some truly outstanding areas to explore on two wheels.

Quad Biking throughout the Costa
There is a large choice of off-road quad bike experiences on the Costa del Sol – a fantastic way to experience the beauty of rural Málaga province away from the popular tourist resorts. Rough-ride endless trails in the heart of the mountains and countryside, and get your heart racing.

Water Sports on the Tarifa Coast
If water sports are your thing, you need to get yourself down to the golden sands of Tarifa, pronto. Popularly known as "the wind capital of Europe", and internationally renowned as a surfing hotspot, Tarifa offers every kind of surfing imaginable, including kite-surfing, bodyboarding and windsurfing. For the less adventurous, it is also a great place to sit in awe and watch the pros. Bring your own gear or hire it beachside… there are windy spots to cater for all levels, and surf schools open all year round.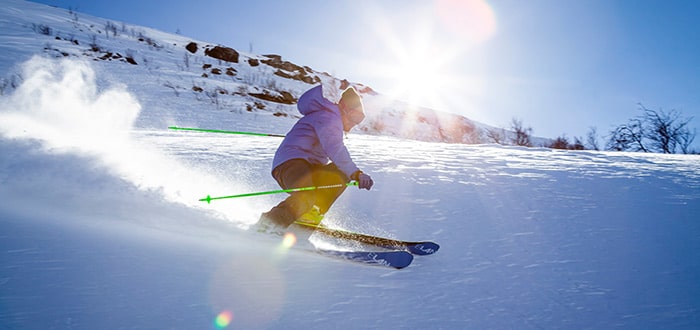 Snow Sports at Sierra Nevada
Just a two-hour drive from the Coast is Sierra Nevada, a snow-capped paradise where you can try your hand at many adrenaline-fuelled activities including skiing, snowboarding and sledging – or just hike around the mountains. For more experienced snowboarders and skiers there is a snow park offering a wide range of challenging obstacles, including the largest half-pipe in Spain, plus snow ramps, runs, jumps, boxes, rails and slopestyle modules for all levels. Customarily open from November until April, the area is Europe's most southerly ski resort, offering a mixture of fantastic snow and abundant sunshine.

"The Coast is a great location for exploring and enjoying unforgettable experiences"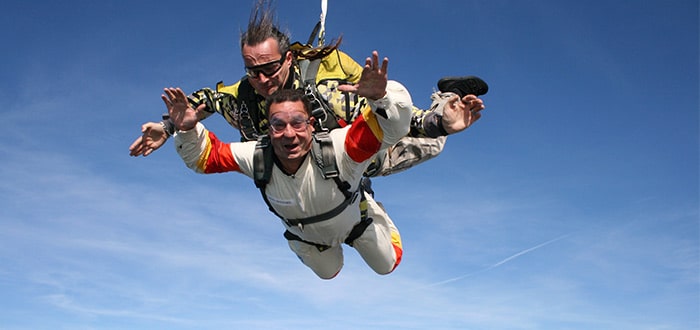 Skydiving in Sevilla
Okay, maybe we're cheating a little here. Not quite on the Costa del Sol, but neither is Tarifa nor Sierra Nevada. They all are, however, nearby in Andalucía. The Skydive centre in Sevilla offers a once-in-a-lifetime experience (for most of us) for around €200, plunging out of a plane at between 4,500 and 6,000 metres (15,000 and 20,000 feet). You can't get much more extreme than that, so perhaps best to leave the youngsters watching from the ground.