Bringing your pets to Spain
You'll be pleased to know that Felix and Rover are just as welcome in Spain as their owners.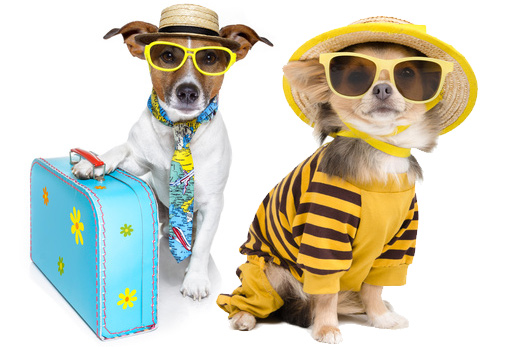 Thanks to the European Pet Passport Scheme (also known as the Pet Travel Scheme - PETS), cats and dogs resident in the UK are allowed to visit Spain and return to the UK, without quarantine, provided that certain conditions are met. Entry and re-entry regulations in the UK are strict, so you must ensure that you follow requirements to the letter, to avoid quarantine for your pet.
There's quite a lot of preparation to do so it's best to discuss your plans with your vet as early as possible and allow at least seven months before your departure date. Also remember that only certain sea, air and rail routes are included in the scheme and you should check with the operator before booking.
Conditions of the Scheme
To obtain a European Pet Passport your vet must do the following in this order:
• Fit your pet with a microchip that meets an ISO specification so that it can be read by a standard microchip reader. This is for identification purposes.
• Vaccinate your pet against rabies with an approved vaccine and have booster vaccinations as recommended. Booster vaccinations must be kept up to date, either in the UK or Spain. Pets must be at least three months old and be fitted with a microchip before they can be vaccinated.
• Carry out a blood test 30 days after the rabies vaccination to check your pet has the required antibodies. If your pet fails the blood test it must be re-vaccinated and tested again.
You need to wait at least six months after a successful blood test result before being allowed entry or re-entry into the UK (unless your pet was resident in the UK and microchipped, vaccinated and blood tested before 28th February 2000).
Since the introduction of the European Pet Passport, all the required information is contained within that and you no longer need to obtain an Export Health Certificate, a Declaration of Residence or a certificate to show that your pet has been treated against tapeworm and ticks.
"All procedures must be carried out by a government-authorised vet or they're invalid."
However, your pet must still have the tick and tapeworm treatment between 24 and 48 hours before entering or re-entering the UK and this should be noted on the passport. All procedures must be carried out by a government-authorised vet or they're invalid. There's extensive information and a series of useful fact sheets on the website of the Department for Environment, Food and Rural Affairs (DEFRA). DEFRA also has full details of authorised routes and carriers.
Moving main page
More from Moving