R2849909
Villa for sale in Istán
Built

150 m2

Beds

2

Baths

2

Terrace

110m²

Plot

772 m2
Charming semi-detached villa on two levels, with spectacular views of the lake, the Mediterranean and the mountains. Cerros del Lago is situated on the hills above Puerto Banus, only a 15-minute drive from Marbella or Puerto Banús or the little andalusian village of Istán. The entrance is on the upper level where the door opens into a small reception hall, from which you walk into the open space living/office/dining room with a cosy gas fire, or enter the fully fitted kitchen. Large double-glazed sliding windows offer spectacular views. The lower level comprises: a night hall, two en-suite bedrooms, also with big windows, a third room which can be used as a extra bedroom and a utility room. The spacious garden includes different terraces on which you will always find some place to sit in the sun or shade. The garden has a direct & private access to the community pool, and to the private carport for 2 cars. The house is in immaculate condition, is fully renovated and has a lot of privacy.
The building surface can be extended with another 66m² for an extra bedroom/bathroom or private pool.
Read more
Read less
Built

150 m2

Bedrooms

2

Bathrooms

2

Terrace

110m²

Plot

772 m2

Helena Monks
Customer Services
Whitewashed Timelessness
As soon as you leave behind the urban coast and sweep past the Embalsa de La Concepción reservoir, almost out of nowhere, the final bend reveals Istán – quietly going about its business away from the madding crowds.

Enlarge Map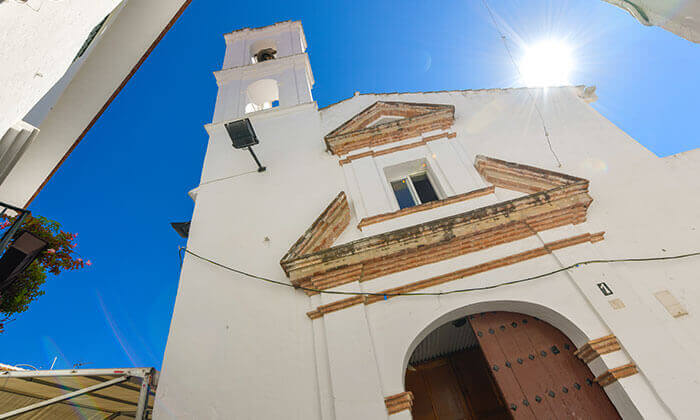 It is unwise to try to drive through Istán, as its roads were built for horse and cart centuries ago and are incredibly steep and tight, but you can still view the whitewashed houses lining silent streets all around you and the mountain ridges beyond. Timeless hardly begins to describe Istán: you are stepping directly into living history, dating to the Moorish settlements.
Life in Istán adopts a pace usually associated with a slightly overweight and indolently contented house cat. There's really no rush here, and the siesta lives on as it should - fully embraced, fully expected and fully appreciated. That's not to say there's nothing to do.
Chilling Out in the Heart of Nature
Let's start with breakfast, which can be enjoyed on your terrace (with all ingredients sourced from the neighbourhood grocer and baker), at a local café or out and about.
The background echoes of running water emanate from pure water springs that course through the village, so fill your bottle before heading off (on foot, naturally) past deserted citrus groves as you descend towards the edge of the reservoir.
This hike will invariably have you working up an appetite, which means it's time to head back into the village to enjoy delicious, inexpensive tapas from one of the numerous shaded dining establishments dotting the streets.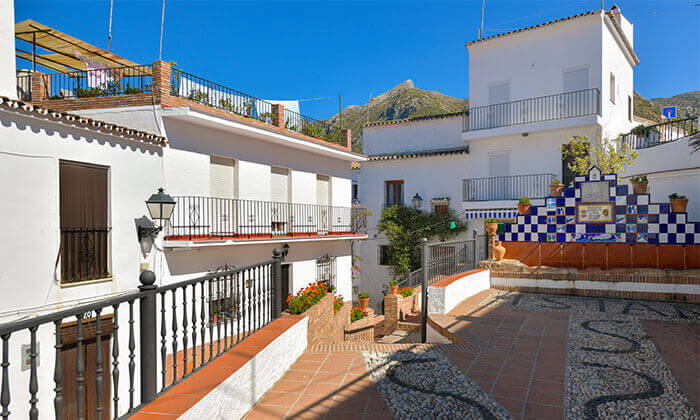 After your siesta and day at work/leisure, the setting sun will signal part two of "Life in Istán". The cool that follows dusk is a signal for locals to up the pace. You can take your pick from a fair smattering of restaurants, and afterwards relax at a table in one of the several courtyard squares that lie all around the village, and enjoy a soothing sherry, crisp beer or silky glass of wine under the starlit sky.
All around you are other locals – some from families who have never lived anywhere but Istán, others recently-arrived expats – enjoying the same simple pleasures: fine food, excellent company, natural warmth, surrounding beauty and a chilled-out atmosphere.