VIVA... a passion for property and life on the Costa del Sol

Previous Slide
Next Slide
Welcome to VIVA, there's no better place for Spanish property!
VIVA has been on the Costa del Sol for 17 years now, during which time we've helped more than 13,500 people to find their perfect Spanish home. We're still here... & going from strength to strength! We have had some great moves forward, & now in 2014, we have a network of 12 strategically located regional offices - all along the Coast & Inland, too - with more coming soon. Take a look around our site, meet our multilingual team, & find out why we're so passionate about what we do!
Martina Heynemann, VIVA Managing Partner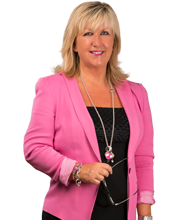 We love what we do... and we do what we love!
If you spend any time on our site, you won't be able to miss us. All the people you see on our pages are our real team members – a multi-talented team that we are inordinately proud of. We really are passionate about Spanish property and we even publish our very own HOT Properties Magazine produced by our in-house creative team to ensure our vendors get the best possible exposure.
Estrella Iraki, VIVA Office Manager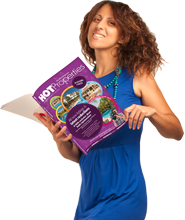 Our customer service is second to none
You'll probably notice, looking around our site, that it's not our style to try to get your private information. We believe that, as long as we are there when you need us, you should take your own time and make up your own mind about when to talk to us. We won't even make you leave a phone number so you can rest assured you won't get any unwanted calls – but you can also be sure that, when you do ring us, we'll pull out all the stops to help.
Greig Hayes, VIVA Customer Services
The Costa's one & only "property bible"